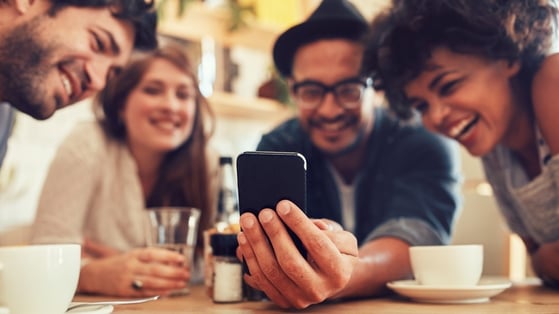 Smartphones play such a key role in most Bluetooth products that their adoption of new Bluetooth features is always eagerly anticipated. The recent announcement of the Samsung Galaxy S8 is a major step towards widespread adoption of Bluetooth 5.
New connection standards face a common problem: Product manufacturers don't rush to support it because there's nothing to connect to. And smartphone or computer manufacturers don't rush to support it because there are no products that need it.
The original Bluetooth standard was around for a few years before it started gaining real traction by being included in mobile phones, at first for connecting wireless headsets.
Nowadays, more than 90% of Bluetooth low energy applications have a smartphone as either their primary or secondary use-case. The phone is an integral part of the application. Phones are also on a faster upgrade cycle – approx. 2 years rather than 3-5 years for laptops – so changes can spread much more quickly. When significant changes come to Bluetooth technology, we cannot really put the benefits into users' hands until the major phone manufacturers support it.
> Read more: Bluetooth 5 – what to expect
To drive adoption for Bluetooth 5, something needs to break the deadlock. Step forward, The Samsung Galaxy S8.
Samsung, the world's biggest phone maker by volume, released their latest flagship handset a few weeks ago with out-of-the-box support for Bluetooth 5.
We got our hands on one as fast as we could and decided to make something really cool to demonstrate where Bluetooth 5's great new features can take us.
Our demo: Moving images over Bluetooth 5
We wanted something that clearly demonstrated what Bluetooth 5's new high throughput mode means. What could be better than trying to push moving images across a technology associated with simple sensors and controllers?
If you check out the video below we think you'll start to get excited about the possibilities of Bluetooth 5.