Farmed animal asset tracking with wireless tech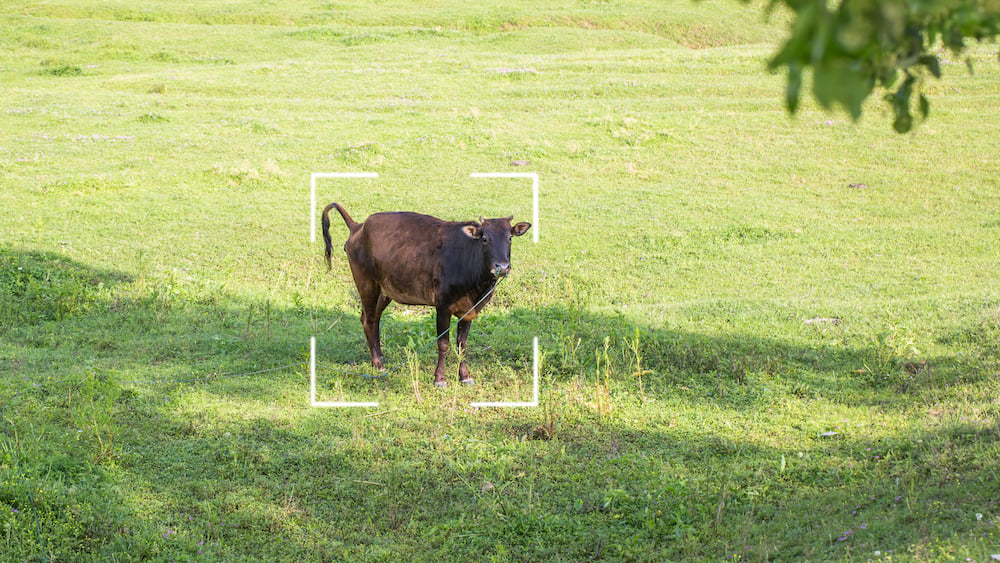 It is hard to think of a profession facing a more trying set of circumstances than farming. Climate change has brought higher temperatures and lower winter rainfall. Soil erosion, a loss of biodiversity, as well as myriad pests and diseases add to the farmer's burden.
If battling the vagaries of mother nature isn't enough, then there are the human-made problems part and parcel of farming in the 2020s – a spiraling global population, the constantly changing demands of regulators, consumers, food manufacturers and retailers, and the very un-21st century-sounding problem of cattle rustling. Livestock theft may sound like it belongs in a Wild West movie from yesteryear but it's an old crime still on the rise the world over.
The cost of livestock larceny
In South Africa, livestock theft is believed to have cost farmers $81 million in 2021, according to reports cited by Nordic Semiconductor customer iSiTECH. Earlier this year the company launched a Nordic-powered smart animal tracking and management system designed to combat livestock theft and wildlife poaching.
Meanwhile, a few months ago in Australia, a rancher rounded up her flock of sheep for shearing only to discover 84 lambs had been stolen. According to the country's crime statistics agency, livestock theft has hit a 10-year high. And in the U.S., stolen cattle can fetch up to $3000 a head at market, and the problem is on the rise.
It's a crime in many cases run by sophisticated syndicates that harms both cattle and ranchers alike. Ranchers who try and intervene are in danger, while affected livestock faces a high probability of animal abuse. Technology can't solve the problem alone, but developers are working on it, in the same way the tech is being deployed to track poachers of endangered species.
Tracking and tracing technology
Tracking technology is not only useful for battling thieves, but it can also help farmers identify and locate animals who may have fallen victim to injury or disease, as well as comply with government regulations in jurisdictions that mandate a weekly health check on foraging animals.
Wireless tech can also help farmers comply with global livestock identification and traceability requirements from country to country. Traceability is essential for protecting domestic consumers from any animal- or meat-product-borne disease, and for demonstrating to export markets that livestock raised and harvested in a certain country is disease-free. It also enables rapid containment of any disease outbreaks and protects the health of the rest of the herd or animals on nearby properties.
Embedded sensors in the tracking devices can trigger health alerts by identifying animal behavior indicating apparent lameness, fever, or bovine respiratory disease. They can also be used for estrus detection – identifying when a female animal is ready to breed – an expensive and error-prone process that was previously done by manual observation and 'gut feel'.
Lightweight and low power asset tracking
First generation animal tracking and monitoring technology were impractical to roll out at scale. Integrating tracking technologies meant the devices were power hungry, bulky units requiring a large battery and mounting around the animal's neck. This was okay if you were attaching the device to a 1000 kg American Brahman, less so for a 13 kg spring lamb. Then there is the issue of connectivity. Farms are by their nature often remote, offering limited or no cellular connectivity, but technology is rapidly compensating for its previous shortcomings.
Miniaturized, highly integrated SoCs with powerful processors now enable combined tracking and sensor-based monitoring solutions to assume the form factor of a conventional ear tag. This extends the animal tracking applications beyond bovines to practically any farmed animal. The same SoCs have been engineered to minimize power consumption such that a single coin cell can power the ear tag for up to five years before needing replacement.
Cellular IoT-based asset trackers that completely eliminate the battery and can operate perpetually from harvested solar energy are also now available, useful if you have 80,000 head of cattle on your ranch and have better things to do than go around your huge property replacing batteries all day.
Asset tracking on the range
For farms with cellular coverage, cellular IoT-based solutions provide ranchers near 'real time' data on their animals. Where cattle theft is prevalent, users can set up a geofence and be immediately notified if the animal leaves the virtual boundary, allowing them to take remedial measures while the crime is in progress. At the same time, an embedded accelerometer can instantly alert them to immobility caused by injury, predation, or the removal of the ear tag from the animal. ML edge processing could help distinguish, for example, between a sick animal, an animal at rest, or a discarded ear tag.
In the absence of cellular connectivity, Bluetooth LE provides a valuable alternative. Bluetooth shouldn't be considered a 'short range' protocol. When Nordic released its nRF21540 RF front-end module (FEM), combined with an nRF52 or nRF53 Series SoC, it theoretically delivered Bluetooth LE range up to 10 times what was previously possible. In practice, this means an open field line-of-sight range of around 3 km, although users have reported results up to 6 km line-of-sight in some instances.
Bluetooth mesh technology can extend that range yet further, with each animal in a herd acting as a node in the mesh network, relaying data from one tag to another so only one animal needs to be within range of a gateway for the rancher to access the information.
The next step will be for developers to educate farmers and ranchers as to capabilities and practical use cases enabled by these technologies, and to prove the initial investment pay-off exists. At the same time, future product designs will extend the big data collection capabilities of the devices without impinging on battery life or form factor, while training Cloud-based ML algorithms to make that data work harder for farmers. That data has myriad possibilities from traceability and biosecurity through to genomic prediction for better wool yields or livestock breeding value. It will also keep the cattle rustlers at bay.