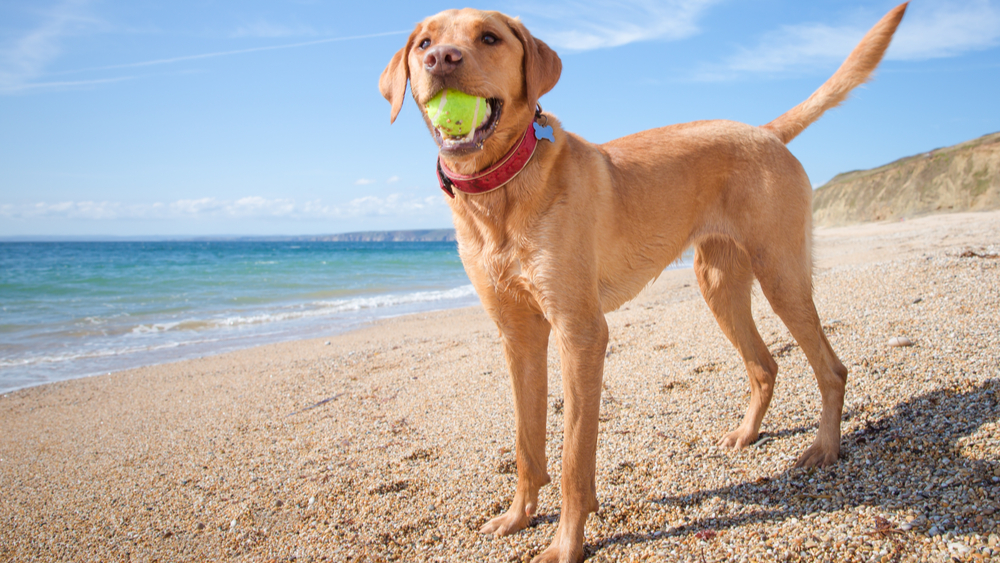 While wireless health monitoring and location tracking technology for pets remains a comparative niche area for now, this emerging market is set to forge ahead in leaps and bounds.

The smart pet wearables industry is on the move. Following in the footsteps of the human fitness tracker boom, emerging wireless solutions powered by short-range and cellular IoT technologies are helping pet owners monitor the health and track the location of their beloved companions anywhere, anytime.
Addressing the challenges of pet ownership
A key stimulus for this emerging sector is a growing acknowledgment that most pets, especially dogs, require certain levels of regular exercise for optimal health and wellbeing. It's an ongoing challenge for owners: ensuring the animal meets its recommended fitness requirements while not always being around to keep tabs on its every move.
A second driver is animal location. Beyond exercise and resting time, owners increasingly want to know the animal's whereabouts. That concern seems justified given lost pet statistics. The American Humane Association estimates one-third of all dogs and cats in the U.S. are reported missing at least once during their lifetimes, while almost 10 million dogs and cats are lost or stolen in the country every year.
Read more: Farm Jenny: Multiprotocol Horse Monitoring
Pet tech market picking up the pace
It's, therefore, little surprise that the global pet technology market, which accounted for over $5.5 billion in 2020, is set to grow at a 22 percent compound annual growth rate (CAGR) from 2021 to 2027, when it will be worth over $20 billion, according to research by Global Market Insights.
The analyst forecasts the global pet wearables market alone will reach $4.6 billion by 2027. And with roughly 471 million dogs and 373 million cats kept worldwide in 2018 (Statista), any innovator or industry onlooker failing to recognize the market's potential must be barking mad.
Wireless canine activity monitoring solutions like the Bluetooth LE-based PitPat system, for example, are proving very popular with dog owners. The wearable makes it simple for owners to track their pet's activity level, manage its weight, and have more fun with its exercise routine – even when other people, such as a dog walker, kennel, friend, or family member, are caring for their pet.
Powered by short-range and cellular IoT technologies
Complementary systems are boosting the value of pet wearables. One example is Amazon Sidewalk, a secure wireless standard that supports Bluetooth LE connectivity, which helps devices, including animal trackers, work better at home and beyond the front door. Operated by Amazon at no charge to its customers, the shared neighborhood network extends the coverage of battery-friendly, ultra low power wireless devices. If the household's best friend has disappeared out of an open gate, an Amazon Sidewalk-enabled device might locate the runaway cat or dog well beyond the normal range of the home's wireless network.
Some pet wearables makers are also incorporating cellular IoT. The LPWAN technology leverages global LTE-M and NB-IoT cellular IoT networks enabling, for example, remote tracking to continue even when a companion animal is kilometers away from its owner or home.
Read more: Cellular IoT asset tracking applications gain momentum
Smart pet wearable enables real-time tracking
Link is a smart pet wearable that enables real-time pet location and activity tracking. It's developed by Jacksonville, FL-based technology company, Smart Tracking Technologies, in collaboration with DiscoverTec for application development and engineering firm Paragon Innovations. Link is paired to a smartphone using Bluetooth LE, allowing owners and pet care facilities to locate and track a pet's whereabouts and movement from an associated smartphone app.
Link also integrates LTE-M connectivity powered by Nordic Semiconductor's nRF9160 System-in-Package (SiP). The technology ensures that, regardless of smartphone range, remote tracking is always possible where there is cellular coverage. Link enters a battery-saving 'sleep' mode whenever the pet is resting and wakes up once the animal starts moving. A motion detection wakeup feature signals the main processor to activate the monitoring device.
Read more: Animal Tracking: Cellular IoT In The Field
Technology shaping the future of pet care
Tomorrow's smart devices will allow more proactive rather than reactive care for animals, according to Dr. Garnett Hall, CEO of VetChip. The startup involves an Australian team of veterinarians and engineers developing what the company claims will be the world's first chip designed specifically to monitor a pet's health.
The idea behind a solution like VetChip is for owners to receive an alert via their smartphone as soon as an abnormality is detected – enabling appropriate treatment well before the issue escalates, says Dr. Hall. In the future, VetChip envisages wireless technologies working in harmony: Bluetooth LE fulfilling the requirement for simplicity of connectivity and cellular IoT enabling location reporting over an established cellular network when the tracking device is out of Bluetooth LE range.
Read more: Consumer appetite for sophisticated wearables demands wireless tech to match
While wireless health monitoring and location tracking technology for pets remains a comparative niche area for now, this emerging market is set to forge ahead in leaps and bounds.