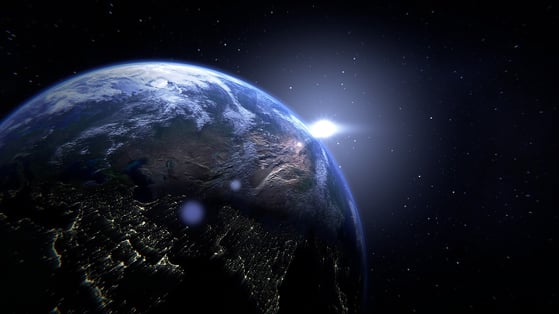 Ever since smartphones first combined internet access and location in the same device, developers have worked hard to create better and smarter services to make lives easier. Emerging personal location based services just around the corner look set to change everything.
GPS gave us a taste of location services
GPS navigation gets smarter because apps can access real-time traffic information allowing it to re-route users around traffic jams. If smartphones are lost or stolen, users can track exactly where they are using location services to help recover them. Users can also tag their belongings so they get an alarm on their phone if they are more than a certain distance away.
GPS can be seen as version one of personal location based technology. Although it provides absolute location, the reliance on sattelites means it's very power hungry. This is manageable on a smartphone, but for small, low cost battery powered devices such as wearables it's more of an issue. Also, although GPS is great outdoors, it doesn't work so well indoors due to physical interference.
> Read also: Which technology should I choose to connect my wearable device to a phone
Alternatives to GPS
WiFi is a popular solution for locating people or objects indoors. Mapping startup MazeMap relies on the triangulation of WiFi hotspots to pinpoint a user's location on their interactive indoor maps designed for large buildings such as hospitals, office blocks and universities. However, although lower than with GPS, the power consumption of a constant WiFi connection is still heavy. Perhaps not problematic for a smart phone, but more so for smaller connected "things". And in less built-up areas with little WiFi coverage, pinpointing a location is much more difficult.
> Read also: The importance of average power consumption to battery life
Bluetooth Beacons solve that problem with much lower power consumption, although they are limited to a 30 metre range and best suited, currently, to indoor environments. Beacons can be configured with a static location tag, and placed at various locations throughout a building, to provide an approximation of the location to phones in the area. Typically the accuracy of such a system is poor compared to GPS, but it can be improved by measuring the signal strength of incoming beacon packets, and by using triangulation when multiple beacons are within range. Of course, this works inside buildings as well. Standards already exist for such systems, most notably Apple iBeacon and Google Eddystone.
> Read Also: Things you should know about Bluetooth range
While static beacons can be used to locate phones, there are occasions where it's actually the beacon, not the phone, that you want to locate. Tile is an example of a tiny Bluetooth tracker designed to fit on everyday items such as your keys or wallet. Misplace them, and you simply look up their location on the associated smartphone app. While you normally need to be relatively close to a Tile beacon to find it, they also provide a system that allows any phone with the Tile app installed to forward the beacon's location to the cloud. In this case you could drop your keys on your way to work, and be able to find it as long as another Tile user passes by your keys.
These systems show great promise, but such collaborative location services require a large user base to really be helpful. Large, established brands such as Google and Apple don't have this problem, and can introduce these services to already popular platforms like Android, iOS or Google Maps.
Looking forward
In fact, Google are developing several location-based initatives of their own, and given their ability to introduce products to a mass-market, we should sit up and take notice.
The Physical Web enables a smartphone user to see a list of URLs being broadcast by Bluetooth low energy (BLE) enabled objects nearby, using the Eddystone protocol. This will allow the person to interact with the object - a parking meter, a poster, a store - directly from a web page. The object does not need a direct Internet connection, relying instead on the phone for Internet connectivity, and the phone doesn't need a custom app since the BLE connection to the object is handled by the website directly (Google Chrome already provides the Javascript API's required for this).
Other coming technologies worth investigating in the future are low power mobile standards, such as LTE Cat-M, that would allow beacons and location tags to connect directly to the Internet without the hit to power consumption and cost seen in current 3G and 4G systems.
Also, research into systems for analyzing 'time of flight' and 'angle of arrival' for incoming radio signals could greatly increase positional accuracy for systems based on Bluetooth beacons or WiFi hotspots.
If you are building location services into your product or service, it's well worth taking some time to understand location services pros and cons as they are today, then examine where the market is moving. There is always more than one way to achieve your goal, and you can mix-and-match to keep your options open.