A Path to Industrial IoT Without Coding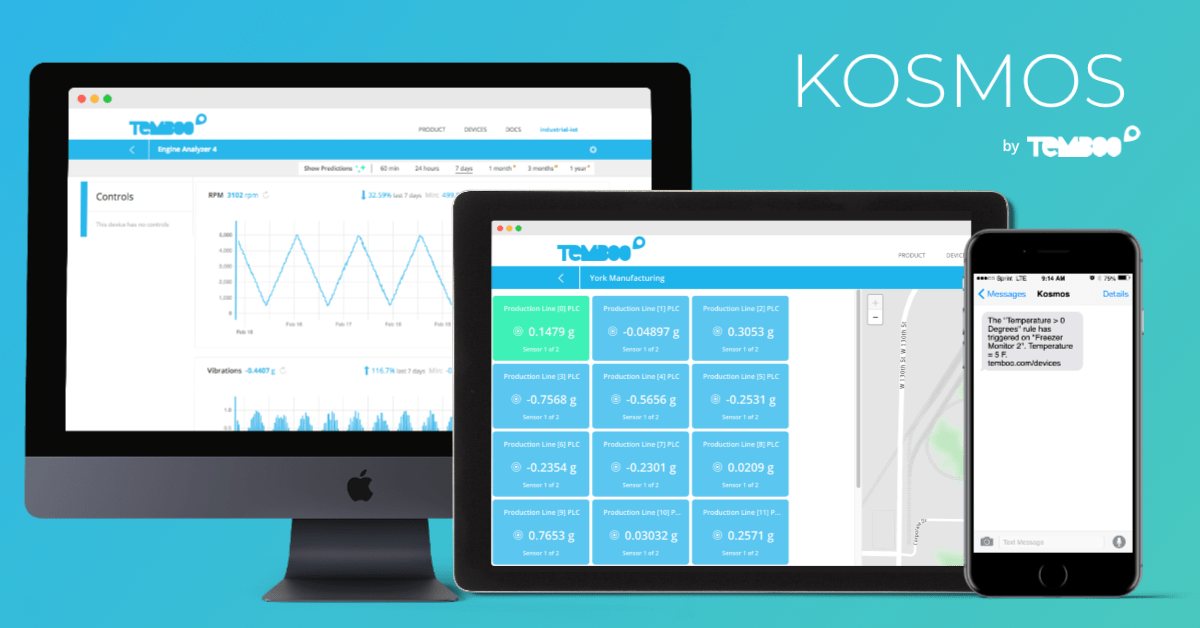 The Kosmos IoT system by Temboo together with the Nordic Thingy:52 prototyping platform can help companies seeking to leverage the benefits of Industrial IoT, without the need for experienced coders.
In industrial applications, peripheral sensors provide valuable real time data on asset tracking and monitoring, predictive maintenance and smart facilities, which can result in huge gains.
Being able to predict whether a manufacturing device, generator or pump requires service reduces downtime. Monitoring where your assets are located increases effectiveness and diminishes wastage. Hourly logs of temperature, humidity or other important variables on a food or beverage production line help ensure quality.
Read more: The Industrial IoT
There is no doubt that this increase in effectiveness and quality is desirable. However, deploying so many sensors and enabling the data to be transferred to the cloud where it can be processed and analysed is a daunting task for those with no prior knowledge of embedded programming.
The Kosmos IoT System by Temboo helps companies make their products, processes and facilities smart, without requiring extensive software or hardware expertise.
Kosmos by Temboo makes IIoT accessible
The Kosmos IoT System works by taking sensor data from a physical environment and relaying that information via a gateway device to the Kosmos Cloud. This is where things get truly accessible. The platform includes drivers for a variety of supported hardware. You can configure which devices you want to use in applications and Kosmos will machine generate the code to be used on the devices.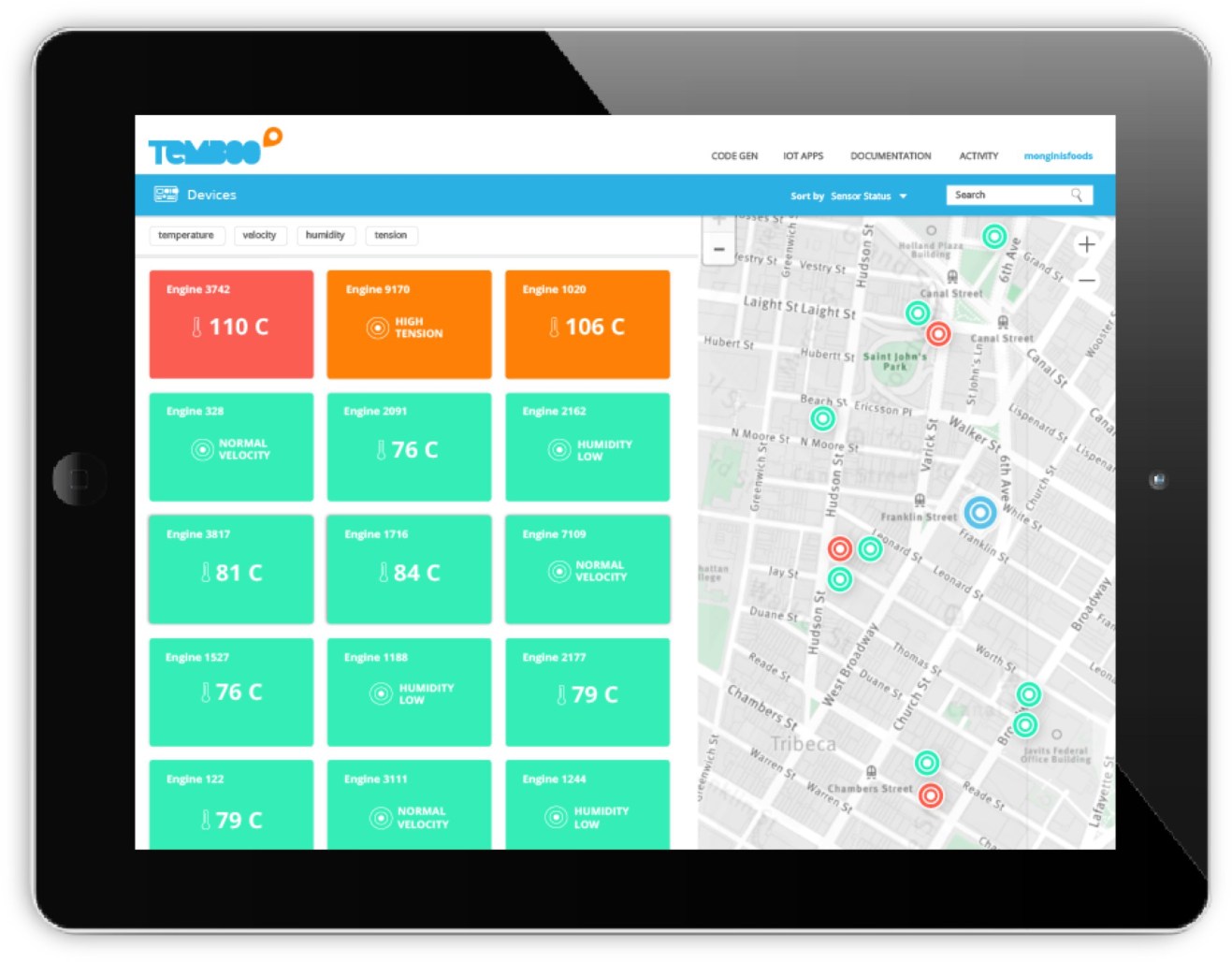 This allows you to quickly setup and deploy applications with no software coding and just minimal amount of hardware configuration required. It's so simple that even people with no prior experience in programming can bring their first IoT system to life within an hour.
Works with Nordic
The Nordic Thingy:52 prototyping platform is one of the supported devices. The Thingy:52 contains a variety of sensors including temperature, air pressure, air quality measurement, and accelerometers for detecting motion. It uses the nRF52832 Bluetooth 5 qualified System-on-Chip to transfer sensor data to the gateway device of your choice.
For a quick look at how simple it can be to tap into Industrial IoT's potential by using the Kosmos platform together with the Thingy:52, check out this video:
Real-time monitoring and rule-based actions
On the Temboo website you can log in to your application to monitor a visualization of the data from your sensors. Temperature, humidity, CO2 levels, water quality, wear and tear of critical parts in manufacturing devices can all be monitored. In short, all real-time information that is needed for qualified decision making can be observed online.
The Kosmos platform also allows you to create action rules based on the data from the sensors. Say for instance you have identified a maximum safe operating temperature for a production line. You can create an SMS or email alert when the sensor reaches that temperature. This alert can then be used to trigger another action, such as shutting down production to allow service.
Or better yet, you can receive a warning before the temperature is dangerously elevated, allowing maintenance measures to take place before a costly total shut-down. Innovative organizations in industries like healthcare, smart cities, facilities management, and wastewater treatment use Kosmos for environmental monitoring, alert systems, and sensor data collection.
The Kosmos platform is compatible with a range of wireless protocols and types of sensors (full details) and they are continuously expanding the portfolio of drivers. Temboo offers a free trial if you would like to test it out and judge just how much IIoT can do for your business.