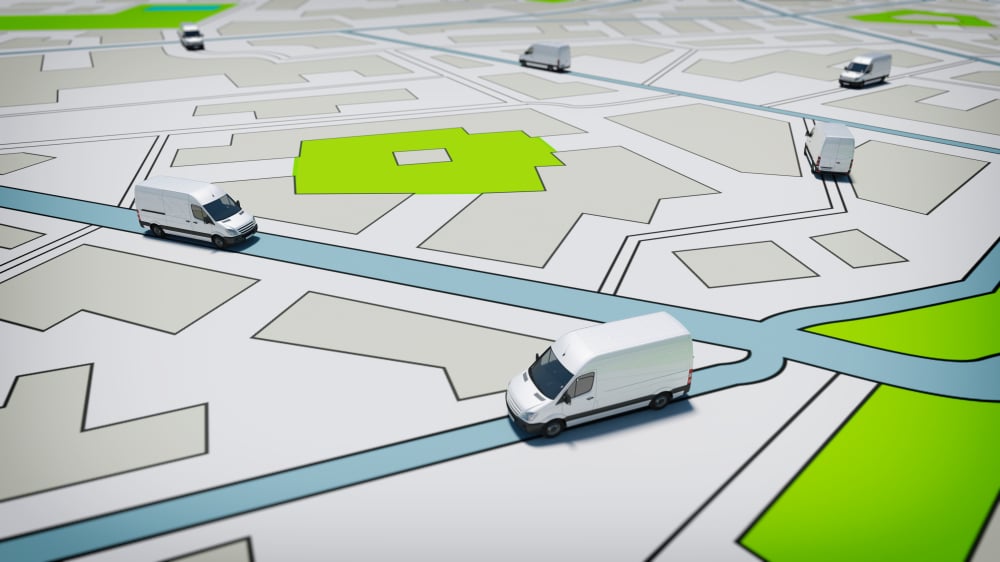 The global pandemic has seen a massive increase in online shopping, accelerating a trend that has seen the world move towards home delivery. That's made it even more critical that both consumers and commercial customers can track deliveries of goods from warehouses to their homes or businesses. Deliveries of books, clothes, and wine are one thing. If the shipment is urgent, highly valuable, and delicate – for instance, items like ventilators, biomedical equipment, high-end industrial equipment, and even human organs for transplant – the need for precise, reliable, and timely tracking becomes vital. For example, in the case of expensive cancer treatments and other medications, it is essential to know when and where shipments have arrived because they need to be quickly refrigerated.
A door-to-door high-value asset tracker
Motivated by these market predictions, Crosby Technologies has developed ShipSafe, a compact, lightweight, and power-efficient asset tracker enabling users to remotely monitor the location and condition of valuable shipments via mature and widespread cellular infrastructure. Powered by Nordic's nRF9160 low power SiP, the solution combines Wi-Fi, GPS, and cellular IoT to track packages indoors or out with ten-meter positional accuracy.
ShipSafe features a built-in accelerometer to detect potentially damaging impact during shipment, such as when a device is tampered with, flipped upside down, or dropped. The tracker also includes a temperature and humidity sensor to monitor transit conditions and a remotely triggerable LED to aid a package's visual location. Besides, the solution features geofencing capability—with virtual boundaries around each destination notifying the user when a shipment is about to be delivered—and on-demand asset tracking for the most critical, expensive equipment or highly valuable packages.
Accurate location technology
ShipSafe utilizes Wi-Fi signal triangulation as a primary means of tracking, leveraging the location of over five billion Wi-Fi routers. The device detects the signals from nearby Wi-Fi routers and triangulates its position within ten meters by consulting a database of the routers' positions. Incase of patchy Wi-Fi coverage, the asset tracker reverts to a traditional GPS signal to determine where it is.
Once logged into an associated iOS or Android smartphone app, the user can scan a new ShipSafe tracker ID, scan the shipping label, place the tracker in the box with the asset, and ship. The shipment can be monitored in transit and, on arrival, re-scanned and recorded as delivered. ShipSafe is then sent back to the fulfillment center for re-use. Users can also employ the app to track groups of shipments; for example, those due to arrive on a specific date or those destined for a specific region.
Achieving remarkable battery life
The nRF9160 SiP was designed to minimize power consumption, allowing ShipSafe to offer up to two years of battery life from a rechargeable 3200 mAh lithium-ion polymer (LiPo) battery. The way Crosby has combined Wi-Fi location with GPS and cellular IoT technologies for positioning further enhances battery life before recharge.
ShipSafe differs from other solutions in that it remains in a significantly low power sleep state, only reporting its position when interrogated by the user from the companion app. It does this by taking advantage of the nRF9160 SiP's support of enhanced discontinuous reception (eDRX) (and particularly eDRX at very low currents) to dramatically extend sleep mode from the few seconds typical of conventional cellular modems to up to 40 minutes. At the end of this period, ShipSafe will wake up still synchronized with LTE-M's "paging windows"—the period when data can be transmitted and received from the network—ensuring a rapid response. This fast response saves even more power and was by far the quickest solution among cellular IoT solutions Crosby tested.
An extensive SDK
ShipSafe's software and platform were developed by M2MD Technologies, an Atlanta-based software firm. According to Chuck Link, CTO and President of the company, the Nordic SDK was extensive, and it was easy to build on the feature set that's included with it. Link said the SDK's features accelerated the development program because M2MD could take the SDK's asset tracking features and customize the software.
With the nRF9160 SiP, Nordic has not only designed a product that offers LTE-M and NB-IoT connectivity; the SiP also has compact dimensions, low power consumption, a powerful application processor, large memory, and GPS functionality. Crosby has then developed hardware, software, and a business model that makes maximum use of the nRF9160's capabilities to produce a compelling asset-tracking solution.