Creating Coders of the Future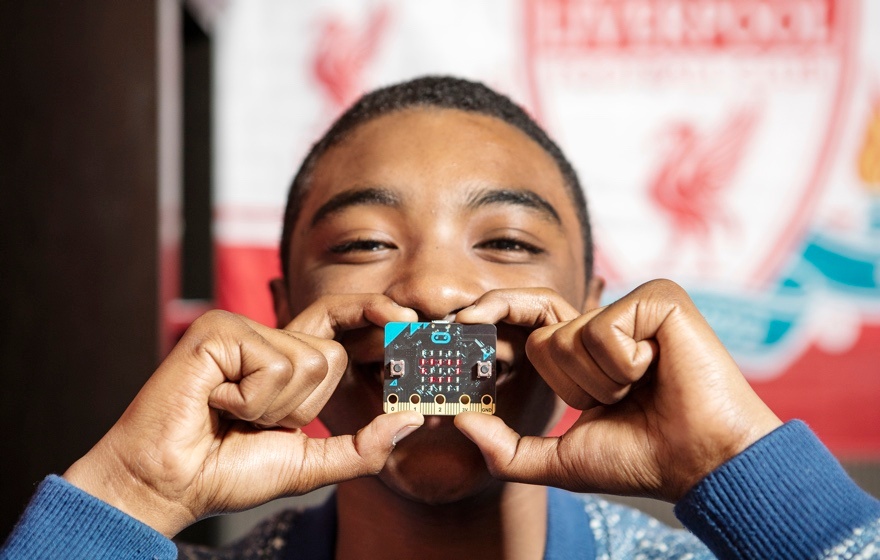 The CEO of Micro:bit joins us to talk about their mission to inspire kids around the world to get connected following their latest rollout in Denmark.
DR, the Danish Broadcasting Corporation, is launching a programme that will see 68,000 micro:bits distributed to schools throughout the land.
Supplied with support from the Danish Industry Foundation and CFU Denmark, the microcontroller kits with Nordic Semiconductor technology will be used to develop the students' understanding of technology and stimulate their digital creativity.
The credit-card sized microcontrollers feature input/outputs including push buttons, a temperature sensor, tilt sensor, motion sensor, compass, a small 5 x 5 dot matrix display, and Bluetooth connectivity.
Gareth Stockdale is the CEO of Micro:bit, which began life as an internal project within the British Broadcasting Corporation's (BBC) Learning department.
How did the project get started?
We started it as a UK project within the BBC back in 2014. It was designed as a way to combat the growing skills gap in the UK and equip young people for the jobs of the future that don't yet exist. We quickly realised this wasn't something we could achieve on our own and formed a partnership of organisations to deliver the project, including Nordic Semiconductor.
What is the micro:bit mission?
Our mission is to broaden participation in ICT among young people, principally between the ages of 8 and 13. Because we're a non-profit, we can keep our costs down to enable schools and education authorities to buy in bulk.
But this is about more than hardware. We also design resources and programmes that aim to expand the participation. A broader base of such resources help us to engage more girls and other under-represented groups.
Following the rollout of the UK project, we saw a 70% increase in the number of girls wishing to take computing as an option in the future.
What's happening in Denmark?
The initiative is part of a three-year programme known as Ultra:bit, which aims to transform students from passive technology consumers to digital pioneers.
With an overarching theme of 'Children, Creativity and Technology', the programme includes a broad variety of TV productions targeting children, as well as teacher training, classroom resources, a series of roadshows and even a children's drama based around the micro:bit!
Why the global focus?
We attended the Bett education show in January 2016 and saw there was interest from groups around the world, so we brought on many partners and formed a non-profit foundation.
Our aim was to keep what we had done in the UK going, but also to make it available to other countries around the world. So far, we've had mass rollouts in Singapore, Croatia, and Iceland, and large projects in Canada, Hong Kong and Taiwan.
Read more: Open-source progress in China
What sort of projects are young people creating?
The variety and depth of projects has been fascinating. We've seen two girls create an upgrade for the pedestrian crossing outside their school.
We've also seen the micro:bit be used as a sort of common language of coding. It helped to facilitate an exchange between schools in India and Canada, and has also been used by the British Council on a refugee programme in Greece.
Find out more about the project at microbit.org