Micromobility solves 'last mile' problem and delivers whole new industry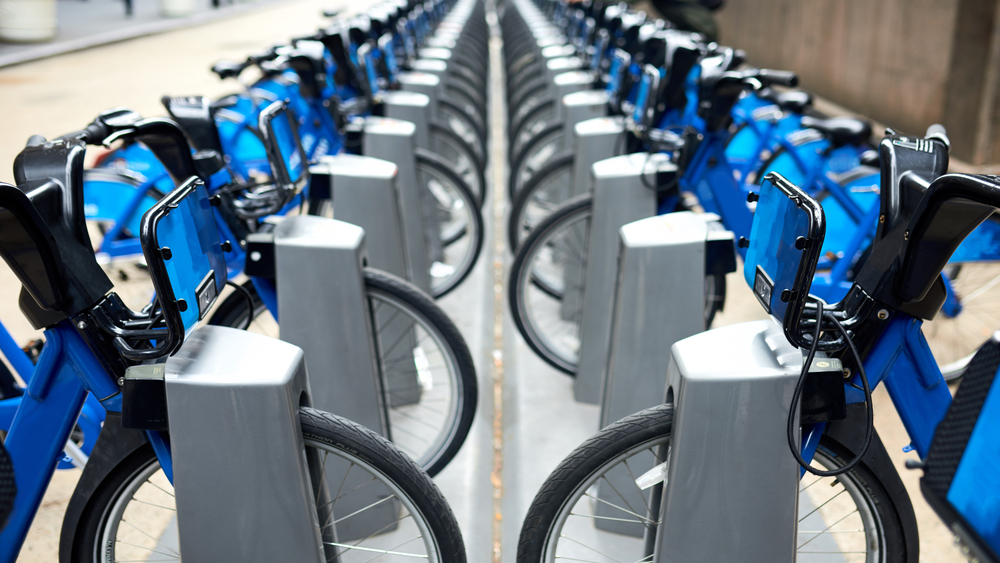 Wireless-enhanced personal transport solutions are changing post-pandemic citywide transport and creating new business opportunities.
Getting around is a large part of everyday urban life and the 'last mile' of any journey (for example getting from a railway station or bus stop to the final destination and back at the end of the day) can be particularly taxing.
No public transport goes directly door-to-door, meaning that millions of people traveling each day have to carefully plan their trip while considering time, cost, traffic, parking availability, health issues, and even environmental impacts.
Technology-driven micromobility (such as shared bicycles, electric bikes ('eBikes'), and electric scooters ('eScooters')) are rising to the challenge. The global number of public-use bicycles increased from 2.3 million in 2016 to 18.2 million in two years, while in 2018, an estimated 1,600 bike-sharing programs were active worldwide (according to analyst Statista).
In the U.S. alone, people took 136 million trips on share bikes, eBikes, and eScooters in 2019, a 60 percent increase from the year before, according to the National Association of City Transportation Officials (NACTO).
Improving urban mobility
The surge in micromobility took a back seat in 2020 as the pandemic forced commuters to stay at home. Research by McKinsey shows that in 2020, the number of kilometers traveled using micromobility solutions dropped by 50 to 60 percent worldwide. The flipside of the pandemic is that it has encouraged commuters to consider more healthy, hygienic, low-risk, affordable, and greener commuting options for personal use.
The McKinsey research suggests the kilometers traveled by micromobility alternatives will rise back up to 10 percent above pre-pandemic totals by 2025.
Wireless tech supports micromobility solutions
Successful bike-sharing options exist in Europe, Asia, and North America. Bikes and their electric counterparts, often housed in docking stations, are available for hire on a short-term basis for a small cost or subscription fee (typically through mobile payment). Tech supports this success:
Cellular connectivity allows users to find available bikes nearby using smartphones, and wireless technology forms a reliable and secure link between the mobiles and the bikes' locks, enabling access to the machines.
Bluetooth LE is currently used in most share bikes for communication between the bike and a linked mobile because of its smartphone interoperability, while some systems prefer cellular IoT with Bluetooth LE as backup.
Notably, the low power consumption of wireless technologies ensures these vehicles stay connected for long periods so users can easily find them.
Transforming current transport options
A standout example of a successful share-bike firm is Hellobike, backed by e-commerce giant Alibaba. The company provides micromobility services for 230 million registered users in more than 200 cities, making it one of China's largest share-bike platforms. Users can find a smart bike near them using a smartphone app and then instantly unlock it using Nordic Bluetooth LE technology. The system works well in part because Nordic Bluetooth LE SoCs work seamlessly with almost all modern smartphones.
Elsewhere, Unlimited (a Barcelona, Spain-based electric vehicle developer) has released an eBike kit that allows the user to turn any bicycle into an electric bike in just a few minutes using Bluetooth LE. Today, eBike solutions are typically part wireless and part wired. Still, in the future, the systems are likely to become completely wireless with motor control and even gears being controlled by radio signals.
Changing the way we commute
According to the National Household Travel Survey, 35 percent of all U.S. car trips are under three-and-a-half kilometers. More micromobility options would encourage travelers to make these short trips without relying on the cars, taxis, or ride-hailing vehicles that contribute to traffic, urban sprawl, and even climate change.
Wireless tech-enhanced transport for individuals is expected to further increase sustainable travel options in cities. They have the potential to take commuters not only the first mile and last mile, but every mile in between.
Paving the way for new business
The invention of the automobile had a profound impact on society. For example, the demand for cars massively boosted established industries like oil, steel, and manufacturing. Today, while perhaps not on the same scale, the micromobility explosion paves the way for a whole new industry sector to develop and thrive. For one, low-power wireless technologies underpin essential services supporting the micromobility sector, such as wireless bike/rider safety aids and bike trackers. For example, ANGi (Angular and G-Force indicator) by Specialized is a sensor-based Bluetooth LE device that, when attached to a compatible bicycle helmet, turns it into a live GPS tracking device, crash detector, and safety beacon for cycle riders.
Meanwhile, wireless gear changing, powered by ANT+ or Bluetooth LE, and pioneered to the pro-peloton at the Tour de France, is making its way onto lower price point commuter bikes, bringing faster and smoother sprocket jumps for tackling city hills. And into the future, low-power cellular IoT could make use of mature city cellular infrastructure to enable operators to keep track of their bike fleet condition by remotely monitoring tires, drivetrain, and brakes using a network of short-range wireless sensors.
Even in the last-mile food delivery lane—where challenges include minimizing cost, ensuring transparency, and increasing efficiency—eBikes and eScooters are increasingly being used by riders to speed around cities where cars are a poor option (or not an option at all) and deliver still piping hot food.
Exciting opportunities for new business are inherent in the first wave of micromobility. And even more sophisticated technologies are rapidly emerging to drive the sector to maturity. A greener, healthier commute is here to stay.