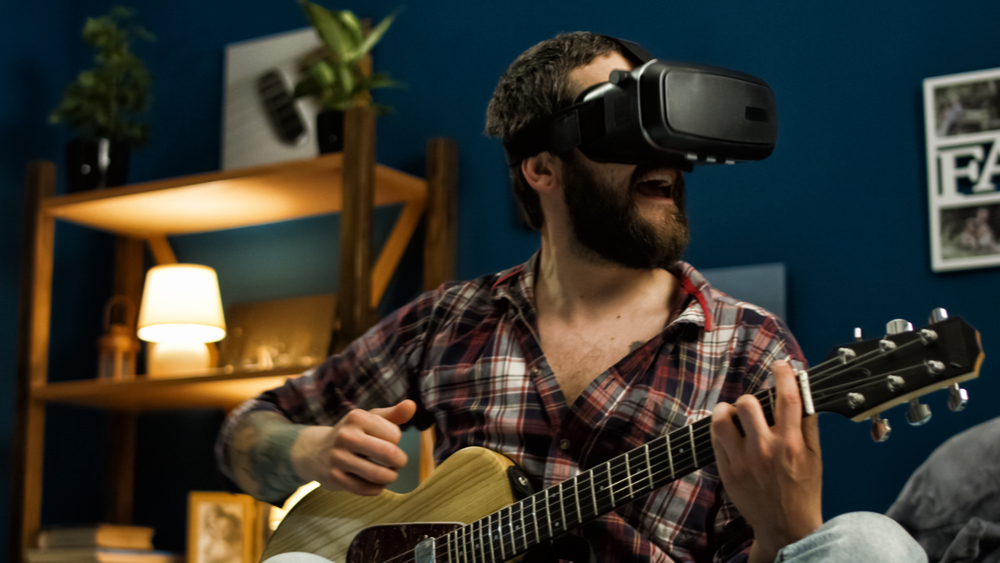 With low power short-range wireless technology, the Internet of Musical Things will ensure the next decade for music is unlike anything we have previously seen in our lifetimes.
The professional music industry is big business, and not just in terms of revenue a world tour can generate for a headline artist. English singer/songwriter Ed Sheeran's ÷ Tour ran for two and a half years. It comprised 260 shows across six continents and is the highest-grossing concert tour of all time.
The logistics to execute such a schedule are complex, requiring a production crew numbering in the hundreds and multiple cargo planes and dozens of semi-trailers to transport the equipment from place to place. Once at the venue, a skilled team of sound and audio engineers, technicians, and crew must make sure the musicians, their instruments and ultimately, the audience, come together in perfect musical harmony.
From acoustic to digital
As music and musical instruments continue to evolve from acoustic to digital, both computers and cables have become unavoidable accessories of every music event, big or small. While we embrace computers for their ability to transform music, we regard cables as a necessary evil, an unwelcome by-product of music's digital age. But as music and the IoT increasingly intertwine, the industry's reliance on cables and wires is set to change.
The Internet of Musical Things
An emerging field in the last few years, the Internet of Musical Things (IoMusT) defines networks of computing devices embedded in musical 'things', dedicated to the production and reception of musical content.
For example, smart instruments, musical haptic wearables, networked speaker systems, intelligent mixing consoles and VR headsets all have the potential to reshape the musical landscape for audiences, musicians and audio engineers alike:
Enhanced concert experiences based on multisensory content (like shirts that vibrate in proportion to the intensity of sound)
Cloud-connected instruments for e-learning applications (for example a smart guitar and smartphone app analyzing in near real-time the notes a student plays and the errors they make then providing live feedback via a voice-based assistant).
These are two examples from a field of endless possibilities. And increasingly, they are wireless too.
Making music wirelessly
Modern concert production relies on high-bandwidth wireless interfaces to allow guitars, handheld microphones, in-ear monitors and performers to move about freely on stage - but there are limits. Sound engineers at an average rock concert still require over 300 wired inputs to ensure everything runs smoothly. This is to overcome the throughput, reliability, latency and quality concerns of their wireless alternatives.
However, the foundations of a wireless future are in place. The advent of MIDI- (Musical Instrument Digital Interface) over-Bluetooth LE provides freedom from the MIDI cable. While incapable of replicating the less than a millisecond latency of a wired MIDI connection, MIDI-over-Bluetooth LE compensates by adding a millisecond timestamp to each packet. It allows the exact signal acquisition time to be transmitted with a MIDI message over the Bluetooth LE link. Despite the longer latency, it is possible to preserve the signal's exact timing characteristics, enabling applications where timing accuracy is more critical than low latency.
From wearables to virtual drumkits
Developers have responded, and wireless, smart music solutions are now commonplace. In the past couple of years, Nordic Semiconductor has worked with developers of MIDI-over-Bluetooth LE solutions including, which include:
Low power short-range wireless technology will boost The Internet of Musical Things in concert promoting wearables, Cloud and edge computing devices, and AI-powered smart instruments. And they will all be connected using ultra-low latency, high reliability and high throughput wireless networks.
It will ensure the next decade for music is unlike anything we have previously seen in our lifetimes.