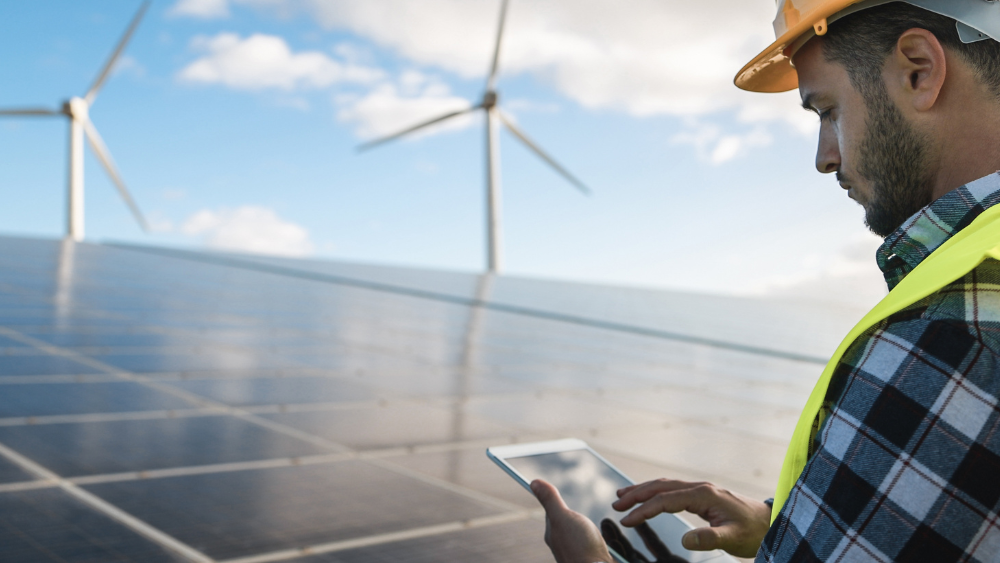 According to the latest predictions from global technology intelligence firm ABI Research, advances in cellular IoT application areas stand out amongst the 74 technology trends that will shape 2023.
Continued adoption of Cellular IoT-enabled goods tracking solutions
In the supply chain management and logistics sector, ABI Research expects growth in end-to-end visibility and reporting solutions to comply with increasingly prevalent and stringent regulations on tracking and tracing products from supplier to consumer. This applies to high-risk industries such as food and pharmaceuticals in particular.
By 2025, food companies will need to comply fully with a regulation coming into effect this year – the Food Safety Modernization Act (FSMA) Rule 204, which focuses on additional traceability around animal products, seafood, and fresh produce. Meanwhile, the Drug Supply Chain Security Act (DSCSA)—enacted in 2013 but coming in to full effect in November—requires interoperable, electronic tracing of certain prescription drugs down to the package level. Reporting on track and trace activities also needs to be accurate and continuously available.
As such, ABI Research predicts IoT-enabled traceability, remote condition monitoring and supply chain visibility platforms will see continued adoption at all levels. This should allow companies to ensure not only compliance but operational competitiveness, the analyst suggests.
The Nordic nRF9160 Cellular IoT SiP-powered Aovx G Series cellular IoT tracker devices, for example, enable the tracking and monitoring of goods, including fresh food and medicine storage or cold chain transportation applications. By integrating multiple sensors including a 3-axis accelerometer, light sensor, and temperature and humidity sensor, the devices can be used to monitor the movement, vibration status, tampering, delay, temperature and humidity of goods in storage or transit. The nRF9160 SiP provides the solutions with either LTE-M or NB-IoT cellular IoT network connectivity to relay the goods tracking data to the Cloud.
Improved visibility driven by hybrid positioning systems
In the rapidly expanding location technologies market, ABI Research says efforts by wireless infrastructure providers and device and technology vendors have created a more open ecosystem to support powerful hybrid solutions that offer the "best of both worlds". Moving forward, the analyst forecasts hybrid positioning systems will improve visibility and enable robust location services across a range of indoor and outdoor environments.
According to ABI Research, location services solutions are increasingly leveraging the advantages of multiple technologies—like combining a Global Navigation Satellite System (GNSS) and Bluetooth LE for indoor and outdoor coverage, using multiple real-time location system (RTLS) technologies like Bluetooth LE and Ultra-Wideband (UWB)—or even multiple implementations of the same technology, such as Bluetooth proximity beacons and precise Bluetooth Angle-of-Arrival (AoA) functionality. For example, enterprises can introduce localized, high-precision infrastructure as required on top of building-wide RTLS. ABI Research forecasts the Bluetooth RTLS market will be worth $1.7 billion in 2023.
One example of a hybrid system using cellular IoT connectivity is Digital Matter's Yabby Edge Cellular, which employs the nRF9160 cellular IoT SiP to transmit location data for goods, livestock, medical equipment and more to a proprietary cloud-based platform. The solution uses GNSS as well as Wi-Fi functionality for locating the device where no GNSS signal is available. This combination ensures reliable location of freight in transport through both indoor and outdoor areas.
Bumper year ahead for energy harvesting sector
In 2023, energy and batteries for the IoT will grow to be a more central consideration amongst IoT designers, the research also claims. From the perspective of OEMs and solution providers, energy harvesting should enable lower-cost, longer-life solutions to deliver ROI benefits for assets requiring long-term connectivity. At the same time, for adopters, this technology is attractive for sustainability reasons and the ability to overcome IoT device maintenance issues.
Energy harvesting companies have recognized the market potential. In 2022, around $110 million was invested in energy harvesting startups, according to ABI Research, while in 2023 this number will continue to grow, helping to scale the technologies. Moreover, from 2023 to 2024 the analyst expects to see semiconductor companies acquiring energy harvesting companies.
In this space, Lobaro's nRF9160 Cellular IoT SiP-powered Wireless M-Bus Gateway, a smart utility meter gateway that can record data from up to 500 commercially available consumption meters, operates perpetually on harvested solar energy alone, rather than using mains-power or a non-rechargeable battery.
Energy harvesting is performed by the ADP5091 ultra low power management unit. The integrated nRF9160 SiP was designed to minimize power consumption and, depending on operational parameters, can operate solely off harvested solar energy. This feature enables wireless cellular IoT sensors to deliver significant sustainability advantages.
An example of solar energy harvesting using the nRF9160 in an asset tracking application is the SODAQ TRACK SOLAR. The world's first solar-powered cellular IoT asset tracker includes a batteryless version that can operate perpetually on harvested solar energy alone.