Cellular IoT to power smart meters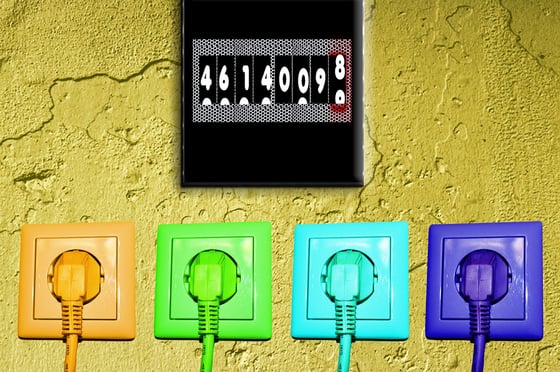 Industry leaders are encouraging European mobile operators to accelerate the rollout of low-power wide-area networks to take advantage of the growing interest in smart energy solutions.
According to forecasts from IoT analysts Machina Research, Europe's connected energy market will be worth $26 billion by 2026. GSMA CTO Alex Sinclair has called on European mobile operators to act now to take advantage of this market opportunity, by accelerating rollout of low power wide area (LPWA) NB-IoT and LTE-M networks.
A cellular solution for smart energy
GSMA CTO Alex Sinclair called on operators to pull forward the rollout of NB-IoT and LTE-M networks in an article on Mobile World Live. "The Internet of Things is fundamentally disrupting the smart utility market by providing ubiquitous connectivity and real time, actionable data. Mobile IoT networks will take this further by offering energy providers a cost-effective solution to connect millions of smart meters," he said.
Operators that act now can take advantage of genuine momentum. Despite the fact there are multiple global launches, Sinclair believes there is real opportunity for growth. "We encourage operators to act now to capitalize on this clear market opportunity and further accelerate the development of the IoT."
Energy suppliers are no strangers to wireless WAN solutions. Such connectivity has long been used to monitor large numbers of meters across a neighborhood, but increasingly they are using cellular solutions for point-to-point communications with individual meters. Cellular solutions offer several advantages for smart metering deployments, including lower infrastructure costs, reduced installation costs and reduced implementation times.
A growing market opportunity
Machina Research's figures estimate the current value of the connected energy market at $11.7 billion annually, with Europe contributing 21 per cent of the total. However, the European Commission (EC) proposals to install 200 million smart electricity meters and 45 million gas meters across the region by 2020 look set to rapidly increase activity in Europe.
According to EC estimates, such a policy would result in 72 percent of Europeans having a smart meter for electricity, and 40 percent for gas.
The GSMA's Mobile IoT initiative promotes LPWA networks run by mobile operators using either LTE-M or NB-IoT technologies. By October 2017, 21 commercial networks using the 3GPP-standardised cellular technologies had been launched by 14 operators including AT&T, Verizon, Telstra, China Mobile, Deutsche Telekom and Vodafone.
The benefits of Low Power LTE
"Smart metering can benefit greatly from using LTE-M and NB-IoT connectivity since it allows large scale deployments of meters while re-using existing communication infrastructure", explains Nordic Semiconductor's Peder Rand.
"This reduces the initial investment for utilities as well as eases the burden of maintenance of infrastructure over time. Nordic Semiconductor will address this market by offering low power, highly integrated LTE-M and NB-IoT solutions for smart water, gas and electric meters."
Energy companies seeking more cost-effective smart metering deployments are increasingly turning over their network operations to established wireless WAN operators, and incorporating smart cellular communications infrastructures into their smart grids.
"Nordic Semiconductor supports low power LTE because we believe it's the technology best suited to applications such as metering. It offers low power connectivity while at the same time providing a high level of security and scalable throughput to allow efficient firmware updates of the deployed meters when needed", adds Peder.
Read more: Open cellular standards to drive IoT adoption