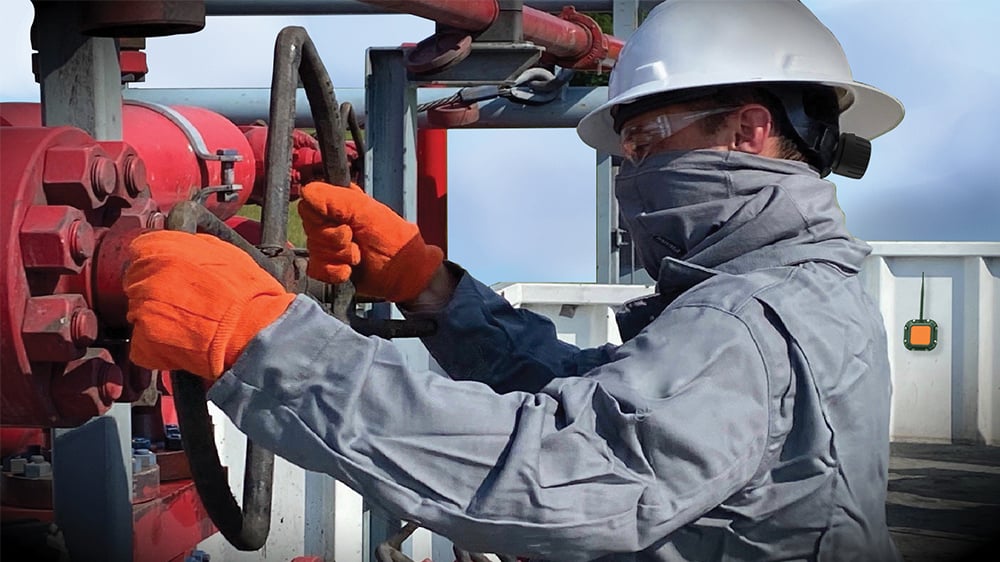 Low power wireless tech-based solutions can help instigate a productivity boost in the construction sector. Companies could take advantage of real-time field reporting by connecting and tracking materials, equipment, and, most importantly, workers at the construction site.
The construction sector is a giant in the global economy. Not only does the industry employ around seven percent of the world's working population, but it is also responsible for about $10 trillion (13 percent of world GDP) of spending on related goods and services each year. Approximately 50 percent of a construction project's total cost relates to labor.
Yet, the construction industry remains subject to a severe productivity problem. While automation and digitalization transform sectors like manufacturing and retail, construction has comparatively failed to evolve with new technologies.
But the growth potential is obvious. A 2017 McKinsey Global Institute report estimates the construction industry could generate a 50-60 percent overall productivity improvement over time, boosting the sector's value by $1.6 trillion annually.
Connecting construction sites
Low power wireless tech-based solutions can help instigate such a surge. A connected construction site would enhance every worker's safety and productivity. Moreover, construction companies could take advantage of real-time field reporting by connecting and tracking materials, equipment, and, most importantly, workers at the construction site.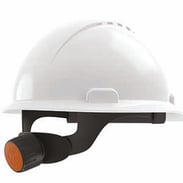 To this end, San Francisco, CA-based WakeCap Technologies launched 'WakeCap'. It's an enterprise solution using sensors integrated seamlessly into existing personal safety equipment. They use hard hats to connect workers and entire job sites via Wirepas Mesh, a scalable and easily deployable battery-powered wireless mesh network.
According to the developers, WakeCap is the first wearable product to overcome the challenge of digitizing the construction sector's field logistics and workforce. The company claims the solution enables 'real-time' and 'real-motion' site reporting and analytics. It also provides complete and accurate visibility of worker flow traffic and equipment location – with no training, configuration, or connectivity infrastructure required.
Data-driven actionable insights
In operation, the hard hat-worn sensors track the wearer's location on a worksite and record any incidents of force on the hard hat. Using the Wirepas Mesh connectivity integrated with Nordic's nRF52832 SoCs, network nodes are placed throughout the worksite and wirelessly linked with the hard hats. The network relays comprehensive site activity data, including worker time, location, and motion/shock analytics, to a Nordic SoC-equipped gateway, which sends the data to the Cloud.
This information provides decision-makers with real-time, data-driven actionable insights via the 'WakeCap Analysis Platform' on web or smartphone app. For example, WakeCap's analytics compare the on-site work crew timing with staffing and project management plans, highlighting unexpected problems early and avoiding delays or extra costs. It all adds up to improved efficiency, safety, job site control, and profitability; in other words, precisely what this massive sector needs to reach its potential.
Wirepas Mesh
WakeCap demonstrates the value of mesh connectivity in an area where power is not available and where the radio environment is challenging and invariably changing. The devices rely on Wirepas Mesh, the flagship product of Wirepas, a Tampere, Finland-based software company. The large scale, low power mesh connectivity software enables cost-effective, scalable IoT solutions with unprecedented scale, density, flexibility, and reliability.
Read more: Distributed Intelligence with Wirepas Mesh
The Wirepas Mesh network primarily allows each WakeCap hard hat to relay essential data forward to another hard hat or anchor node, maximizing coverage across a large worksite and reducing the number of anchor nodes or gateways required. Thanks to Wirepas Mesh routers' exceptionally low power consumption, the anchors are battery-operated. Thus the system is straightforward to install on job sites.
Webinar on demand: Wirepas Mesh: How to simply manage massive IoT deployments
Nordic-enabled power efficiency
The de-centralized Wirepas Mesh IoT network protocol is deployed in many industrial applications, typically asset tracking or monitoring where the devices' power consumption and form factor are so important, says Youssef Kamel, SVP Ecosystem from Wirepas.
For these reasons, Wirepas specified Nordic's nRF52832 Bluetooth LE SoC, which supports Wirepas Mesh, to power the sensors, network nodes, and gateway used in the WakeCap solution. –The nRF52832 offers an ideal combination of compact size and power efficiency aligning with the product's requirements, says Kamel, adding that the SoC's flexible hardware/software partitioning allows an easy implementation of Wirepas Mesh.
The Nordic SoC's ultra-low-power characteristics are built on features such as the 2.4GHz radio's 5.5mA peak RX/TX currents and a fully-automatic power management system. Consequently, the WakeCap system provides over 1.5 years of battery life for the hard hat sensors and 8+ years of battery life for the network nodes. The impressive endurance means users can rely on the devices covering all workers without depending on unrealistic recharging cycles.
Powered by Nordic technology, the WakeCap wearable uses the Wirepas Mesh software to enable a safer working environment and enhance operational efficiency. Looking ahead, this type of innovation can drive the construction industry to a more productive future.