'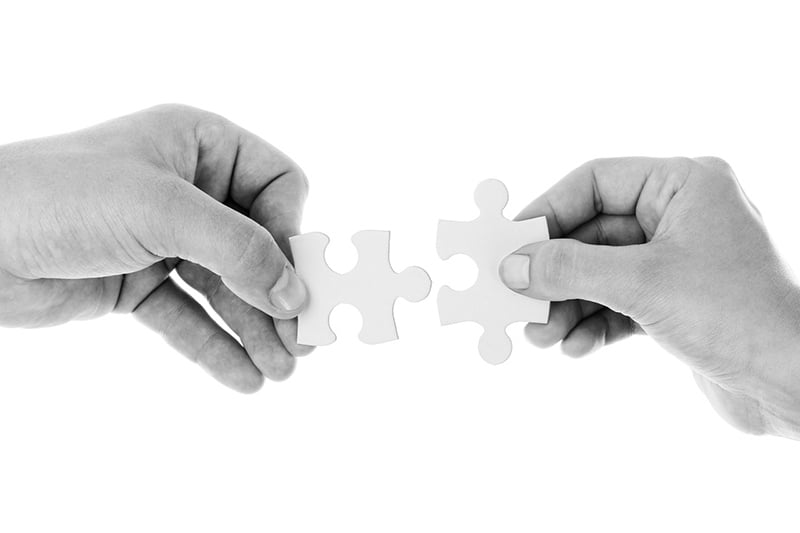 There are many Cellular IoT modules and networks to choose from, but not all are created equal. When selecting IoT solution components, it's important to look a layer deeper.
This is a guest article from our friends at iBASIS.
As we are all aware, many devices will be become connected as part of the Internet of Things. According to the ITU-R, 3GPP, and GSMA standards bodies, the highest density of devices will occur in the Industrial Internet and Connected Cities verticals enabling devices such as smart building, smart city, smart meters, and tracking applications, among others.
Visit our resource page on home and building automation
The requirements of Massive IoT
Due to the high density of devices in these verticals, they are referred to as the Massive IoT category. Devices in this category have the similar requirements of small data volumes, extended coverage, low cost, low power/long battery life (10 or more years), deep indoor/underground coverage (e.g. smart building, oil and gas, etc.), security (safety and data integrity) and higher delay tolerance.
To address these requirements, the ITU-R and 3GPP have defined the LTE-M (LTE machine-type communications (MTC)) and NB-IoT (Narrowband IoT) low power wide area (LPWA) mobility standards to support the massive number of IoT devices that are expected to be deployed.
Read more: What is Cellular IoT?
According to 5G Americas and Lux Research, cellular-based NB-IoT will become the dominant standard for low-power, wide-area (LPWA) networks by 2020 and will likely capture over 90% of the LPWAN connections globally by 2022.
Components of an IoT solution
One of the most difficult tasks of an IoT development is selecting the most suitable components for the particular IoT device solution. As part of each IoT solution, there are a number of components to consider:
Hardware: including device modules, interfaces, and gateways
Edge Processing: intelligence and analytics at the edge allowing only transmission of meaningful data to IoT applications while reducing transmission costs
Network Connectivity: WiFi, Cellular, Other LPWAN, Satellite, Zigbee/Z-Wave
Device Management: device provisioning, control, rate plans, and monitoring
Data Management: defining data structures including modelling devices and device behaviour, handling unstructured data and data cleaning
IoT Application: vertical-specific application
Analytics: including descriptive, predictive and insights
Security: end-to-end security framework, data encryption, data privacy, device authentication, etc
Regulatory: network/industry certifications, data sovereignty, permanent roaming restrictions
Other Component Areas: geographic support, scalability, interoperable/pre-integrated, etc
For Massive IoT deployments, the Hardware and Network Connectivity components are two of the most important decision areas necessary to meet the small data volume, extended coverage, low cost, low power and security requirements.
Cellular the logical choice
Other unlicensed low power wide area network (LPWAN) technologies like SigFox and LoRa are either proprietary, lack coverage or reliability or fit only niche use cases. Cellular IoT (CIoT) LPWAN connectivity in licensed spectrum including LTE-M and NB-IoT provides the scalability, interoperability and security features important for global IoT deployments including:
Secure identification of devices (identity management)
Authentication and authorization
End to end encryption of device data and signalling using public key infrastructure (PKI)
The proper Hardware choice must be made to implement the connectivity choice. Depending on the Massive IoT application, a CIoT module with support for LTE-M or NB-IoT must be selected and have the attributes that meet the specific deployment including a small or very small package, very low power consumption, support for global cellular frequency bands, a Subscriber Identity Module (SIM) interface and global certifications.
Although there may be many CIoT modules and cellular networks to choose from, not all are created equal. When selecting IoT solution components, the developer or solution architect must always look a layer deeper.
Cellular IoT connectivity and eSIM technology
Similar to the traditional SIM, a computing module called an embedded SIM (eSIM) controls the authentication and service access for next generation mobile devices (e.g. smart watches, wearables, connected cars, etc.).
However, unlike a traditional SIM, an eSIM is a remotely programmable "electronic" SIM. The eSIM is most often in the form of an "embedded" integrated circuit chip soldered into the device circuit board, but is also offered in traditional SIM packages like the micro and nano formats you would find in your smartphone. The eSIM consists of a smart card container called an embedded Universal Integrated Circuit Card (eUICC) which stores MNO credentials and provides the ability to have those MNO credentials remotely programmed on the card over-the-air (OTA) by a process called remote SIM provisioning (RSP).
Standard SIM v eSIM
A standard SIM implementing a Roaming Only solution can provide near global coverage. However, the actual coverage depends on the number of roaming relationships the underlying mobile operator has negotiated. With only a single set of operator credentials, a Roaming Only SIM may not be practical from a commercial or regulatory point of view when high roaming cost locations are required or when permanent roaming is not allowed by local regulation.
As the next generation SIM technology, the eSIM is future proof providing a programmable SIM solution with the ability to use a local profile wherever a device is located. Once a device with an eSIM is detected in a particular area, a local profile can be added remotely over-the-air and the eSIM can operate as a normal local or regional SIM card thus eliminating expensive roaming scenarios and regulatory issues. This solution also provides protection against Operator rate changes and ensures access to required mobile technologies. By using the eUICC standard of the GSMA and by working with trusted partners for platform and global private network connectivity, maximum security can be ensured.
Best of breed components
In addition to being best-of-breed offerings on their own, the Nordic nRF9160 and iBASIS Global Access for Things are pre-integrated to ensure an interoperable solution set. The nRF9160 System-in-Package (SiP) is significantly smaller, lower in power, and has more security features than any other cellular IoT module launched to date for both LTE-M and NB-IoT applications.
Read more: Nordic Goes Cellular: Introducing the nRF91 Series
It has received GCF certification for compliance to the 3GPP LTE specification for global cellular network interoperability along with separately required FCC and CE regulatory certifications. This means the nRF9160 SiP is approved for deployment in cellular networks and cellular IoT product applications around the world. Incorporating an Arm Cortex-M33 application processor solely for applications, a full LTE modem, RF Front End (RFFE), advanced security and power management system, makes the nRF9160 is the most compact, complete and energy-efficient cellular IoT solution on the market.
This is a guest article from our friends at iBASIS.