Consumer appetite for sophisticated wearables demands wireless tech to match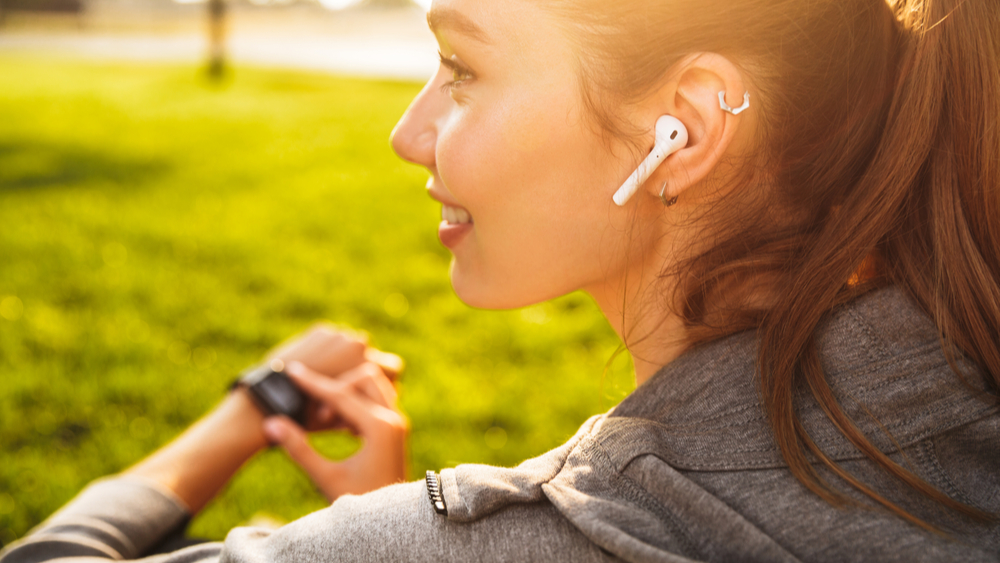 Consumer demand for wearables is increasing, but after purchase, engagement is declining – why? Wearable technology has enjoyed a meteoric rise. Five years ago, approximately 115 million connected wearables were shipped. This year that figure is on target to hit 232 million units. By 2025, analysts predict that number to reach almost 380 million devices, and they don't expect the growth curve to end there.
But despite the bullish outlook, the industry faces an inconvenient truth. While people—particularly adults in the 25-34 age bracket—are picking up wearables as never before, in large part for their health, fitness, and well-being monitoring capabilities, they are losing interest in the devices just as fast. In many cases, before the activity tracker has had a chance to leave a tan line on its owner's wrist.
Read more: Wireless wellness
According to research by the Ericsson ConsumerLab, one in 10 users of wearables abandoned their device within three months of purchase. Of those, a third lost interest within the first couple of weeks.
Demanding more from wearables
Ericsson ConsumerLab claims that users are becoming increasingly discerning. They want their devices to do more than ever before, and current wearables fail to meet those expectations. Limited functionality and a lack of in-built connectivity were cited as the two leading reasons wearables end up in a kitchen drawer and not on a person's wrist—besides complaints about inaccurate sensor data, limited battery life, and difficulty setting up a device.
The lesson for developers and manufacturers is that consumers want an all-in-one, multifunction, hybrid device that provides accurate data, seamless connectivity and requires recharging as infrequently as possible.
Simple activity trackers that only count steps, and even then not very accurately, are out. Sophisticated wearables with AMOLED displays that accurately track our movement, sleep patterns, and heart rate - and provide smartphone control, payment functionality, and voice activation - are in.
Built-in cellular connectivity to untether the user from their smartphone is also desirable. At the same time, wearables will also continue to migrate away from the wrist to other body-worn devices and be integrated into smart clothing and jewelry.
Read more: 'State-of-the-heart' wireless solutions improve cardiac health monitoring
Supporting advanced applications
To keep pace with consumer demand, developers seek increasingly advanced Bluetooth Low Energy (Bluetooth LE) Systems-on-Chip (SoCs) to provide the required computing muscle to power highly complex wearable applications. A high-performance processor core (or two) is a start because today's wearables can integrate a multitude of sensors churning out data at a millisecond rate.
To deal with this constant stream of data - and transform it into, for example, accurate and precise activity, sleep, and heart rate data - the processor must be capable of rapid Digital Signal Processing (DSP) and floating-point (FP) arithmetic.
The SoCs powering the next generation of wearables will also require more than an efficient microprocessor. Enough RAM and Flash memory will be vital to support an RF stack and application software as well as over-the-air device firmware updates (OTA-DFU) to enhance operation, fix bugs in the application code, or apply security patches.
Plenty of RAM is needed to ensure the processor core has rapid access to the data and variables required to feed the computations demanded by the protocol software or customer application.
In the case of Flash, lots of non-volatile memory is needed to hold the advanced protocol stacks and application software, both during code execution and when the power is off.
The heart of the device
To meet high-end wearable devices' performance and feature requirements, wireless chip makers are releasing ever more sophisticated solutions to power them. When Nordic Semiconductor unveiled its flagship nRF5340 SoC almost two years ago, developers finally gained access to the connectivity and processing power solution they craved.
The SoC was the world's first dual Arm Cortex-M33 processor wireless solution. It provides a high-performance application processor with dedicated 1MB Flash and 512KB RAM and a fully programmable, ultra low power network processor with dedicated 256KB Flash and 64KB RAM.
The powerful application processor is DSP and FP capable and integrates advanced security features. Besides, the fully programmable network processor is optimized for low power during radio operation and low duty-cycle sensor data collection.
The result is an SoC that enables developers to build wireless wearable applications that were previously not possible. And the heart of advanced wearables supporting sophisticated applications, robust wireless connectivity, and long battery life.
Read more: Why does the nRF5340 have two cores?
Where next for wearables?
The future is difficult to predict, and if you ask someone what wearable technology will look like ten years from now, you will probably get a wrong answer. But an informed guess suggests wearables that report vital health data and react in real-time to your location will be the norm, as will solutions embedded in our clothing and shoes.
Whatever the technology, it will then be up to the wireless chipmakers to ensure their SoCs can keep ahead of both developers' ambitions and consumer demand.
Read more: Building winning healthcare wearables with Nordic's development tools