Cool stuff: Bluetooth smart locks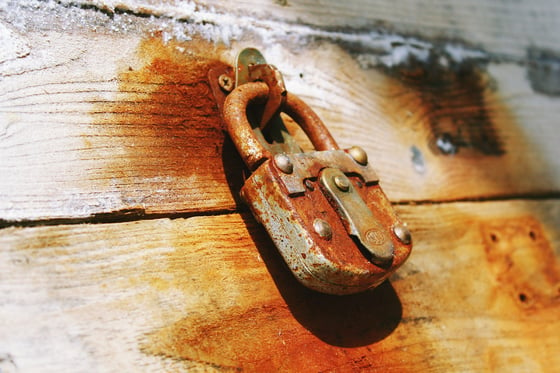 In this series, we present some of the most exciting IoT products launched or in development. Let us inspire you on how the Internet of Things can benefit your business. This month we return to the exciting world of home automation to look at Bluetooth® smart locks.
Your great aunt arrives at your home a day early, but you're stuck at the office with little prospect of getting home for hours. Your neighbor has a spare key but they aren't at home either. It's raining outside, and her taxi has long gone.
Up until recently there was very little that could be done to help in this situation. But now thanks to a Bluetooth-powered home automation solution, potentially controlled by you from your office, your aunt can gain entry while keeping your home safe and secure.
How smart locks work
Smart locks are paired with a device, usually a smartphone which then controls the lock and access to the lock. The master device can then be used to grant access to others either on a permanent (family) or temporary (guests) basis.
Cameron Robertson is CEO and Co-Founder of Lockitron, which uses the nRF51 Series Bluetooth low energy chips in their product.
"Lockitron Bolt is a Bluetooth low energy, smartphone connected door lock. Essentially your phone becomes your key," explains Robertson.
"We have a full access logging capability and the capability that lets you auto-unlock when you get home. Lockitron Bolt mounts on a standard US deadbolt. It runs on 4 x AA batteries for 6-8 months and it connects directly between the smartphone and the lock itself via Bluetooth low energy, so if your internet or power goes off you'll still be able to control it. We also have a Wi-Fi to Bluetooth bridge option to enable you to control your lock remotely."
> Read also: Things you should know about Bluetooth range
All smart lock manufacturers are hyper aware of the number one concern of the market: security. Although the convenience of smart locks is obvious, the need for trusted security protocols cannot be understated. Striking the right balance between security and convenience is key if smart locks are to break through in the marketplace.
All smart lock systems, at least at the moment, are built on top of existing lock mechanisms and therefore have a physical key backup.
Why Bluetooth is ideal for secure home automation
Smart locks powered by Bluetooth can play a key part in a secure home automation solution.
Almost every smartphone comes equipped with Bluetooth, so it should be relatively straightforward for homeowners to integrate their smart locks into their daily routines, and into their other home automation systems.
In comparison to smart devices that run solely on Wi-Fi, Bluetooth devices are safer because there is no need for the devices to be always connected to the Internet. This in turn drastically reduces the risk of hacking. Wi-Fi enabled smart locks currently on the market do have interesting features, such as the ability to see the status of your lock in real-time, but this function is also available for Bluetooth-based locks by using a Bluetooth to Wi-Fi bridge, with no loss of battery life.
The low power requirements mean the devices are efficient and long-lasting. Finally, as Bluetooth transmissions are done through adaptive frequency hopping, this further reduces the risk of any external interference.
Locks beyond the home
Bluetooth smart locks are not just for your front doors. Another company taking advantage of Nordic Semiconductor's nRF51 Series Bluetooth low energy chips are tackling the same problem but for personal belongings. Noke's Electrical Engineer Nate Perry explains the concept:
"We make Bluetooth padlocks that connect to your phone, so the phone is your key. You don't need to carry or share physical keys. You walk up to the lock, click it, push the shackle down. Your phone sees it, checks for permission, sends the unlock code to the padlock and you're in. Just like any other IoT product you can share it, set permissions and give people and revoke access. Our lock will last around a year on a single coin cell battery."
The low power requirements, high security and long life span are all major advantages for using Bluetooth for home automation. However, like any IoT product, finding the right balance between security and convenience will be critical to the fast take-up and success of smart locks.