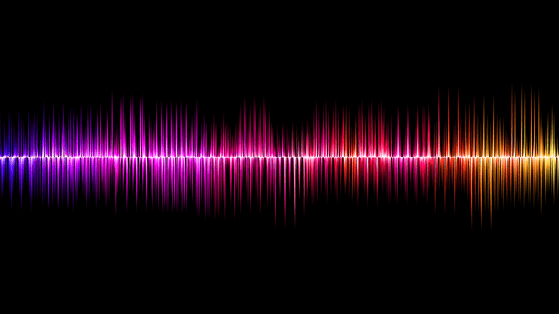 Hearing aids of the past limited the wearer's access to many personal audio devices such as mobile phones and music players. Emerging solutions enable the hearing-impaired to fully utilize their smartphone and improve their listening experience all day long.
As we discussed last month, some nimble startups have launched interesting hearables, including earbuds with in-built storage and fitness tracking, and another product that enables you to "remix" the ambient sound around you. It's also been widely reported that Google is developing two hearable devices while Microsoft is working on a voice-assistant technology rumored to be in-ear.
> Read also: Hearables: More than just headphones
But hearable technology is about much more than just connected earphones. Incredible developments are being made with hearing aid technology that will make a difference to the millions of people around the world who suffer from some form of hearing impairment.
Hearing loss is more common than you think
More than 500 million people experience hearing loss to some degree. Because most hearing loss develops slowly over time, many people don't realize it's happening until it starts to affect speech recognition and basic communication.
Tinnitus, typically a buzzing or ringing sound in the ears, can occur with or without hearing loss and is believed to affect up to 15% of the population on a regular basis.
The connected hearing aid
Today's modern hearing aids are small, comfortable and attractive, many hidden in-ear or behind the ear. Most people will not notice you wearing one, and they can be beneficial to those with mild to serious hearing loss and those who just suffer from tinnitus.
Special telephones for hearing impaired people that connect directly to hearing aids have been around for a while, but now, new devices are being designed to work with smartphones to allow you to listen to music or talk on the phone without even taking it out of your pocket. Furthermore, smartphone apps allow the user to control their hearing aid's settings far easier than ever before.
Bluetooth assistive listening
The iPhone appears to be leading the way in the smartphone stakes with several manufacturers having launched hearing aids specifically designed to pair with Apple devices. This is because the tech giant has developed and patented Made for iPhone, a specific Bluetooth connectivity designed for hearing aids.
Settings that can be controlled from within Apple's own settings app include the ability to view battery life, adjust volume levels, select preset audio settings, or turn on Live Listen, a technology that turns the iPhone into a remote microphone.
Starkey Hearing Technologies have launched their Halo 2 hearing aids alongside a hearing control app for iPhone, iPad and iWatch. Used together, the technology is designed to stream phone calls and music from the device directly to the hearing aids.
The smart technology replicates high-frequency sounds at lower frequencies, making women's and children's voices easier to understand, while the app saves different configurations for different listening environments (for example, a quiet home or a busy coffee shop) and automatically switches between modes based on your GPS location.
The device is also available for Android but compatibility is only guaranteed for certain devices, most notably the Samsung Galaxy product range and the latest HTC One devices.
The LiNX from GN ReSound is a similar device available in both in-ear and behind-ear styles. The device is designed to function exactly like the human ear, with binaural directionality listening ability and technology that reduces feedback while maintaining volume.
Assistive listening to go mainstream?
This form of assistive listening is a giant leap forward for the hard of hearing, but as noise pollutants continue to increase in urban areas, these smart hearing solutions may become popular beyond those who really need them.
As is the case with many forms of emerging technology, it will be interesting to see if proprietary forms of technology, such as Apple's Made for iPhone, dominate or if an open platform will emerge. For now, Apple has put down a marker.