How cellular IoT can help seniors maintain their independence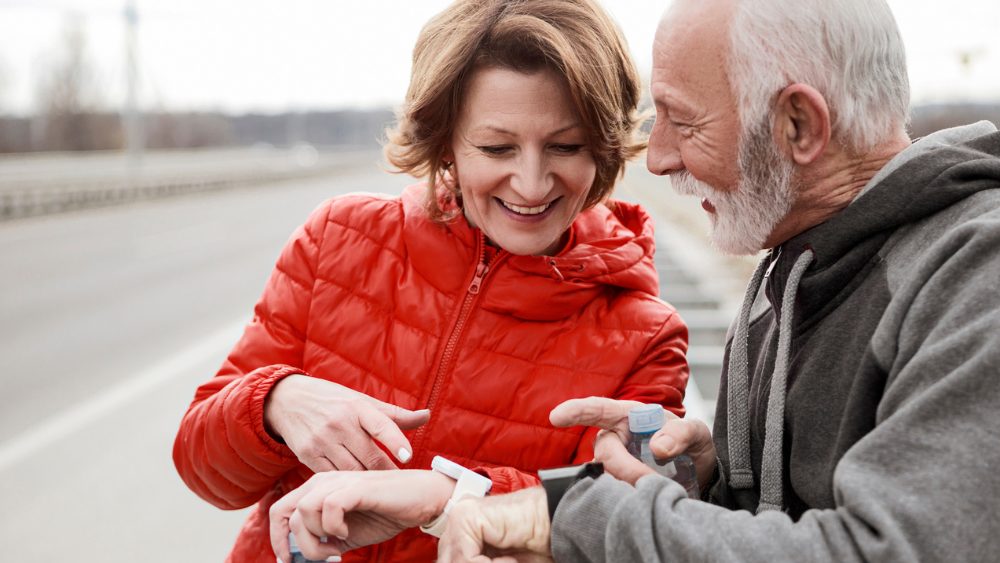 The world is aging; according to the World Health Organization (WHO), between 2015 and 2050, the proportion of the population over 60 will double from 12 percent to 22 percent.
While nothing can stop us from getting older, technology can offer a means of maintaining our independence, keeping us out of hospital or aged care as the years tick by. And along with pet ownership, a good circle of friends and exercise, independent living is recognized as very positive for seniors' well-being and mental health.
More than that, using technology to monitor the elderly in their homes—or at least help residential aged care facilities provide more effective care—takes pressure off the stretched budgets of healthcare services. This is something that the authorities began to appreciate years ago and something that accelerated during the pandemic. However, there is a challenge slowing widespread adoption: many older adults distrust or simply don't understand technology. The good news is that solutions are afoot.
Cellular IoT - technology for the elderly
One answer to slow tech uptake is ensuring that smart devices don't require much technical knowledge to operate. There is progress in this direction because 61 percent of U.S. people over 65 can use a smartphone, according to a recent study by Pew Research.
Unfortunately, the picture could be more rosy when it comes to wearable healthcare technology. Demonstrating this is the fact that only 15 percent of device users are over the age of 65, according to the Journal of Medical Internet Research. The solution, says the American Association of Retired Persons (AARP), is to simplify technology to suit the needs of this population group – making it easy to use by anyone.
Streamlining connectivity with cellular IoT
Cellular IoT meets some of these needs because it eliminates the need for a smartphone or other gateway device to send data to the cloud. This is good news for older people, as it removes the complication of pairing devices, remembering passwords, and logging onto Wi-Fi networks.
Reassuringly, LTE-M and NB-IoT low power cellular IoT provides the gold standard for secure and reliable data transmission – something that's especially important when medical data is transferred. Moreover, the technology relies on infrastructure that's widely deployed in the shape of the existing cellular networks.
Additional security can also be applied at the chip level. For example, Nordic Semiconductor's nRF9160 low-power SIP makes use of technology which increases Internet-level encryption and boosts application protection.
Keeping caregivers informed
A commercial example of cellular IoT wearables for older people comes from Californian tech firm SalusWear Corp. Last year, the company launched a wrist-worn solution designed to track and monitor individuals suffering from Alzheimer's, dementia, or autism. The solution can be used by individuals living independently as well as those living in aged care facilities.
The SalusWear device integrates Nordic's nRF9160 SiP to provide LTE-M connectivity and GNSS. It reports the wearer's location to family, friends, or caregivers in the event they go missing, and includes an accelerometer to detect a fall. The wearable responds directly to specific SMS commands from preapproved phone numbers, without the need for a smartphone app or wearer interaction. For example, a caregiver can text "LOCATE" to the device's dedicated phone number to receive a map link to the wearer's location, or "TRACK" to receive a map link with a location update every minute.
Keeping on top of health metrics
Another set of wearables aimed at enhancing the independence and wellbeing of older people has been launched by August International. This pair of smartwatches continually monitor and record a range of key health metrics, and again employ the cellular IoT connectivity of Nordic's nRF9160 SiP to send data directly to the cloud.
For those requiring urgent care, the smartwatches include an SOS button which calls for assistance and transmits the user's location to emergency services, as well as sending a prerecorded message alert and position notification to third parties. The nRF9160 SiP combines cellular network location data with GPS trilateration for precise position monitoring in case of any SOS alerts.
Combining Bluetooth and cellular connectivity
Hong Kong-based microelectronics company Dayton Industrial has gone further, integrating cellular IoT and Bluetooth LE connectivity into its new healthcare wearable. The Link2Care Smartwatch DA13700 can act as both a remote healthcare/telecare solution as well as a conventional smartwatch.
This device features a 3D motion sensor to record activity and sleep data, and detect any potential falls. The user can activate an alert message with their health information and location by pressing the' SOS' key. Further information, including wellness data, can be uploaded to the Cloud and a customer service center via Nordic cellular IoT connectivity. Nordic's nRF52832 SoC provides Bluetooth LE connectivity, enabling call and notification relaying from the seniors' smartphone if they own one.
The future of aged care
The WHO estimates that by 2050 the world's population of those aged 60 years and older will reach 2.1 billion. That will put unprecedented levels of demand on aged care and healthcare facilities. Today the pressure is already being felt – but sophisticated yet easy-to-use wireless technology promises to help.
That technology will provide continuous and precise information not only on a wearer's location but also on factors such as orientation, temperature, heart rate, blood pressure, and more. And machine learning (ML) at the edge performed on powerful application processors like the Arm Cortex-M33 device on the nRF9160 SiP, together with Cloud servers, will sort and analyze that data to help remote physicians make quick and informed healthcare decisions.
The result will be a large proportion of an aging population enjoying their twilight years while being independent, safe, healthy and happy.