Key collaboration fast-tracks smart home vision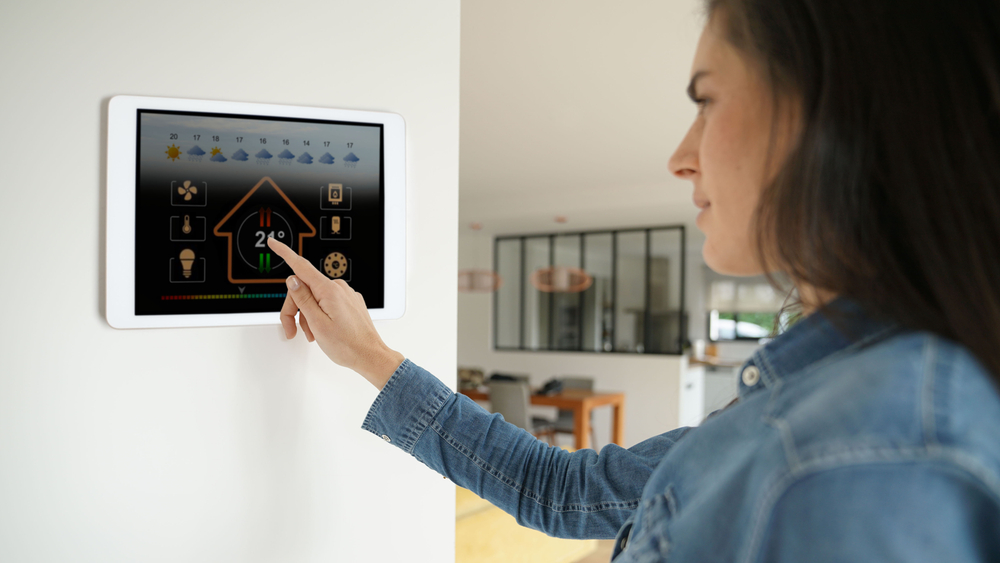 Promoted by the 150 companies forming the Zigbee Alliance, Project CHIP could play a pivotal role in invigorating the relatively young smart home sector.
Despite the obvious promise, adoption of the smart home-inspired lifestyle has been sedate. To accelerate the vision, leading smart-home end product companies and trade associations representing various wireless technologies are starting to work together to make life easier for developers and consumers.
A fragmented sector
Industry analysts estimate the smart-home sector will be worth more than $50 billion by 2022. It's a lofty short-term target, but not an overly surprising one given the wide-held expectation that smart-home solutions can significantly improve users' lives. Smart-home technology—which includes advanced surveillance cameras, smart locks, connected lighting, speakers, pet feeders and many other hybrid solutions yet to be imagined—brings numerous advantages to the home. Examples of these benefits include energy efficiency, enhanced comfort and better security.
But challenges remain, and different RF technologies is a dominant one. Well-established standards-based, short-range wireless protocols like Bluetooth LE, Thread, Wi-Fi and Zigbee are suited to particular smart-home use cases. A one-size-fits-all solution would be ideal for both application developers and end-users. Still, the competing wireless protocols trade off various technical parameters to target niche applications in the home.
This fragmentation is mainly due to big companies backing different wireless technologies and application layers in an attempt to capture the whole smart-home market. For Apple, it's Bluetooth LE (through HomeKit), for Google, it's Thread and Weave, and for Amazon, it's Zigbee and Zigbee clusters. Lack of interoperability between these products leads to frustration and, in turn, results in developers and consumers losing interest in smart-home products.
Project Connected Home Over IP
Internet Protocol (IP)—the most common network layer used in homes and offices—is ideal for delivering interoperability, end-to-end security, privacy, and Cloud connectivity between a wireless device and another device, app or service. Leading smart home industry stakeholders have realized that by creating a universal application protocol on top of the mature IP and lower layer protocols, they can ensure interoperability between devices, platforms and ecosystems.
A key collaboration called Project Connected Home Over IP (CHIP) is formalizing the effort to bring about smart-home interoperability. Promoted by the 150 companies forming the Zigbee Alliance, Project CHIP could play a pivotal role in invigorating the relatively young smart home sector. The initiative plans to provide a standard application layer that can be used with a set of complementary wireless technologies agreed upon by the participants. At first, the focus will be on Wi-Fi, Thread and Bluetooth LE, followed by other IP-supporting protocols such as Ethernet and cellular.
Read more: Why We're Excited For Connected Home Over IP
A meeting of giants
Project CHIP brings together consumer products firms Apple, Google, Amazon, Samsung and Comcast, alongside several wireless chip vendors, including Nordic Semiconductor. The project aims to make it easier for manufacturers to create secure and reliable solutions that are interoperable with the major smart home ecosystems like Apple's Siri, Google's Assistant and Amazon's Alexa. End products like smart speakers and routers can then include support for the selected wireless technologies and the CHIP application layer.
Beyond the home environment, Project CHIP also has an eye on the commercial landscape. Several companies, including Legrand, Qorvo, Schneider Electric and Nordic, have aligned to form the Project CHIP Commercial Strategy Group, which plans to address numerous smart home use cases applicable to commercial ventures. These include multi-tenant residential buildings, offices and hotels, supermarkets, warehouses and retail malls.
Developer and end-user benefits
Developers and end users stand to benefit from Project CHIP-enabled interoperability for smart-home (and commercial building) devices. The first CHIP release, which supports both Thread at 2.4 GHz and IP implementations for Bluetooth LE, will enable a simpler development process and provide a broader market for developers' products.
Today, manufacturers are forced to either choose to back one standard or produce multiple versions of a product to match each ecosystem. The first option threatens to limit market adoption, while the second is expensive and extends time-to-market. Project CHIP will allow developers to support different ecosystems and lower-layer protocols without needing to code multiple versions of their applications. Soon, one product will work with all ecosystems.
The consumer will gain because a wide array of smart-home products may communicate with each other, including popular consumer devices such as Amazon Echo and Apple HomePod. A homeowner moving into a new property, for example, could continue using the existing smart thermostat even if the previous homeowner chose Apple's Siri and the new owner prefers Amazon Alexa.
The royalty-free CHIP connectivity standard is ambitiously targeting devices across categories such as lighting and electrical, HVAC controls, access control, safety and security, window coverings, TVs, wireless access points and bridges.
Nordic support for standards
Nordic's short-range SoCs will be compatible with the new Project CHIP standards. These SoCs and Software Development Kits (SDKs) for protocols such as Bluetooth LE and Thread and software frameworks like HomeKit enable developers to make the most of smart-home interoperability.
Read more: Connected Home over IP: Sneak peek of early development on nRF52840
Widespread smart-home adoption is not quite here yet, but collaborations like Project CHIP will accelerate the dream of the connected home.