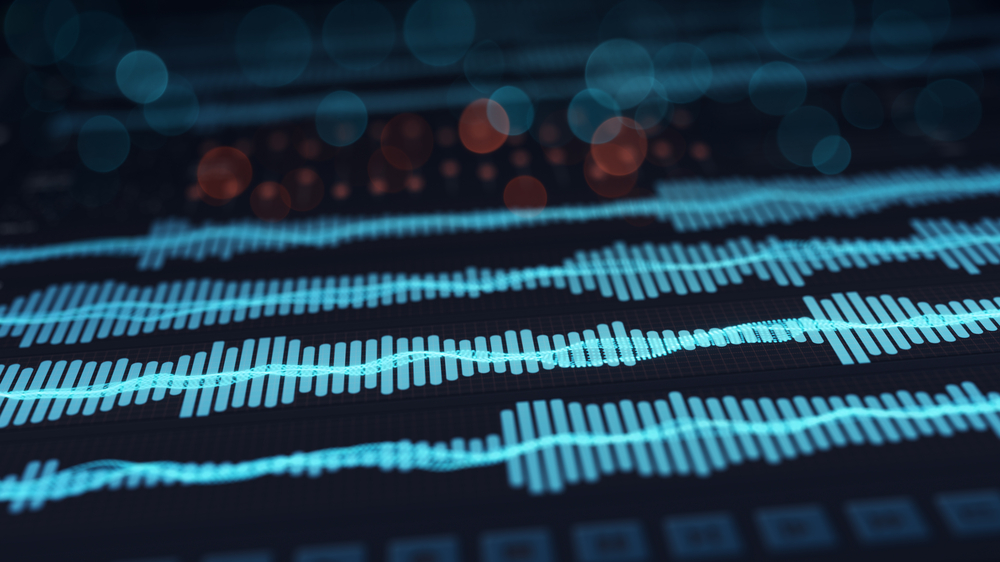 LE Audio is the latest specification development announcement from The Bluetooth SIG. It is one of the biggest things to happen to Bluetooth audio and Bluetooth Low Energy because LE Audio will move away from Bluetooth classic to Bluetooth Low Energy technology.
The complete guide to Bluetooth Low Energy
Bluetooth audio evolves – Say hello to LE Audio
Bluetooth has been the de-facto standard for wireless transmission of audio for over 20 years now. It is the audio use case that has taken the word 'Bluetooth' into the parlance of the general public. In those 20 years, many improvements have taken place to improve reliability and quality, such as Enhanced Data Rate (EDR). However, up until now, Bluetooth audio meant simple point-to-point audio transmission with mainly an audio-only use-case. That all changed with the announcement of LE Audio by the Bluetooth SIG at this year's CES event in Las Vegas.
How LE Audio will change the market and create new use-cases
Because LE Audio is built on Bluetooth Low Energy, it is much more flexible than classic Bluetooth. The highlights here are:
Multi-stream audio – Multiple, independent, synchronized audio streams
Broadcast audio – One-to-unlimited high-quality audio transmission
Audio sharing – Location-based audio experiences
Hearing aids – Sophisticated use cases for hearing aid users
These new use cases will allow better user experiences across the board, both for personal and home use, and bring high-quality shared audio possibilities to more public spaces. An example of this might be listening to publicly available TVs in an airport lounge, which would also allow for the TV to be silent, thus improving even the experiences of those not watching the TV.
LE Audio will allow a convergence of audio transmission and any other data, whether it be from a sensor to an actuator or something else. Indeed, LE Audio has the feel of a truly disruptive technological development, and new and exciting use cases may begin to appear as the technology gets used. Much in the same way as Bluetooth Low Energy spawned the whole wearables market.
Energy-efficient, high quality, developer-friendly
In addition to the new use cases, LE Audio enables additional benefits that will enhance development with this technology. The standard introduces a new audio codec, the Low Complexity Communications Codec (LC3). LC3 allows for a much more flexible approach to tailoring a design to its needs in terms of power consumption and audio fidelity while being generally more developer-friendly to use. LC3 offers high-quality audio, even at relatively low data rates. Tests indicate that audio quality is improved, even at 50% of the data rate, compared to using the SBC codec in Bluetooth classic.
A market Nordic will play in, LE audio demo at CES
While LE Audio is now public, the actual specification will be released later this year (expected first half of 2020). Nordic Semiconductor is the world's #1 Bluetooth Low Energy SoC supplier and, as such, plans to play a fundamental and critical role in offering solutions to enable the development of LE Audio-based products.
To this end, Nordic Semiconductor is demonstrating an LE Audio application running on its nRF52832 Bluetooth LE multiprotocol SoC at this year's CES show. The 'LE Audio Evaluation Platform' has been developed in partnership with Bluetooth Low Energy stack developer, Packetcraft, and audio IC market leader Cirrus Logic.
The LE Audio Evaluation Platform is designed to operate in either source (for example, audio source, voice call headset source, and peer-to-peer call) or sink (audio playback, headset playback, and peer-to-peer call). A pair of devices (source and sink) is required to complete an LE Audio link. Nordic's LE Audio solution also features Cirrus Logic's SoundClear® for uplink noise reduction and echo cancellation, playback enhancement, voice control, and hearing augmentation.
The evaluation platform incorporates an acoustic connector that can accommodate up to six microphones or two speakers, a 3.5-mm headset jack, a 3.5-mm source jack, and a USB connector for charging, debug (using Nordic development tools), and acoustic tuning (using the Cirrus Logic WISCE® platform). When wirelessly streaming audio from a source device to wireless (sink) earbuds, the LE Audio Evaluation Platform extends battery life by around 40 percent compared to contemporary, off-the-shelf classic Bluetooth solutions.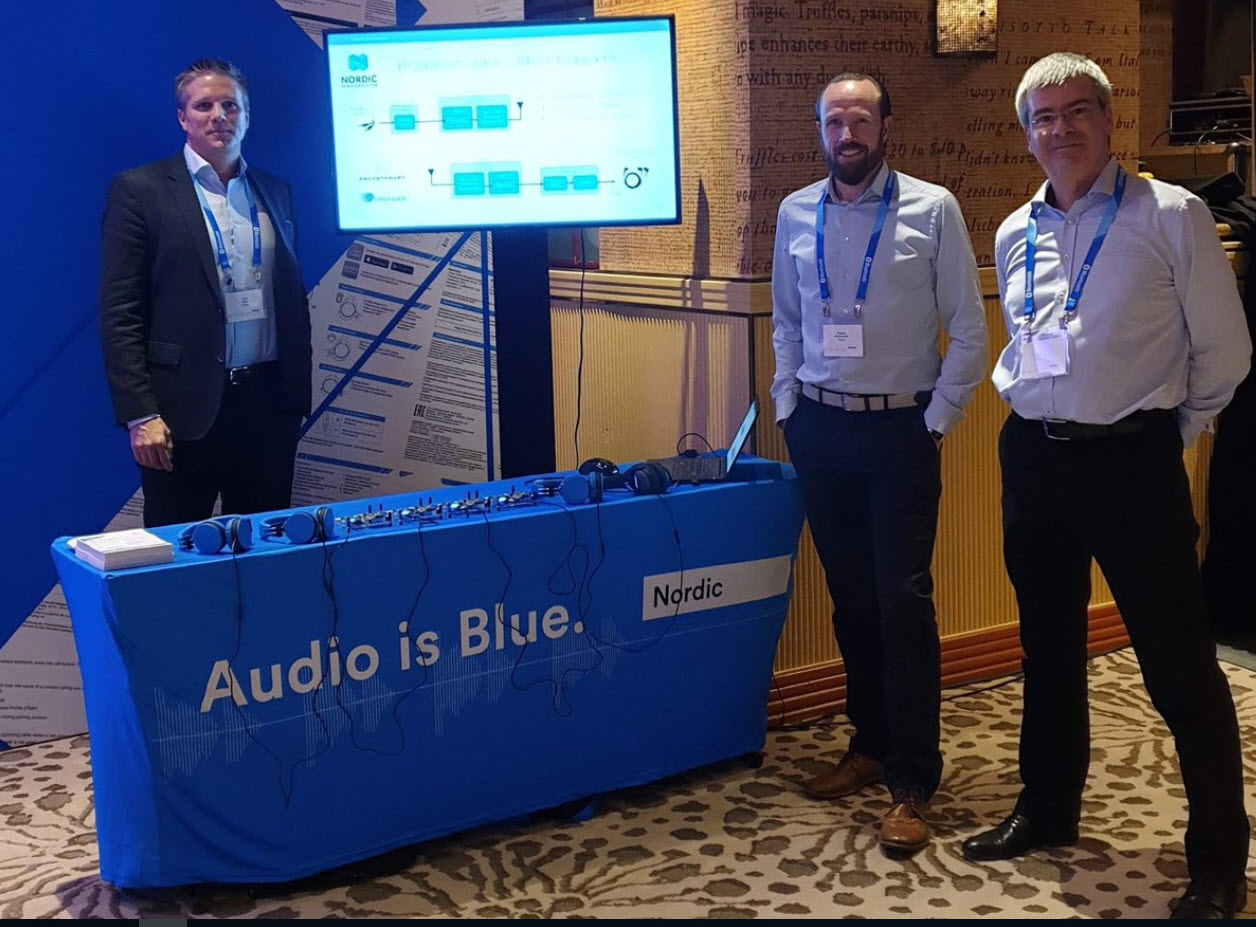 Picture: Nordic Semiconductor demonstrating the LE Audio Evaluation Platform at this year's CES.
LE Audio is a game-changer for wireless audio and holds great promise for really disruptive product development in the future.
Nordic Semiconductor will be right at the heart of this game.
If you're attending CES this year, make sure to come and visit the Nordic Semiconductor stand #44949 to find out more and for other exciting demos and expert advice.