Nordic Semiconductor champions sustainability goals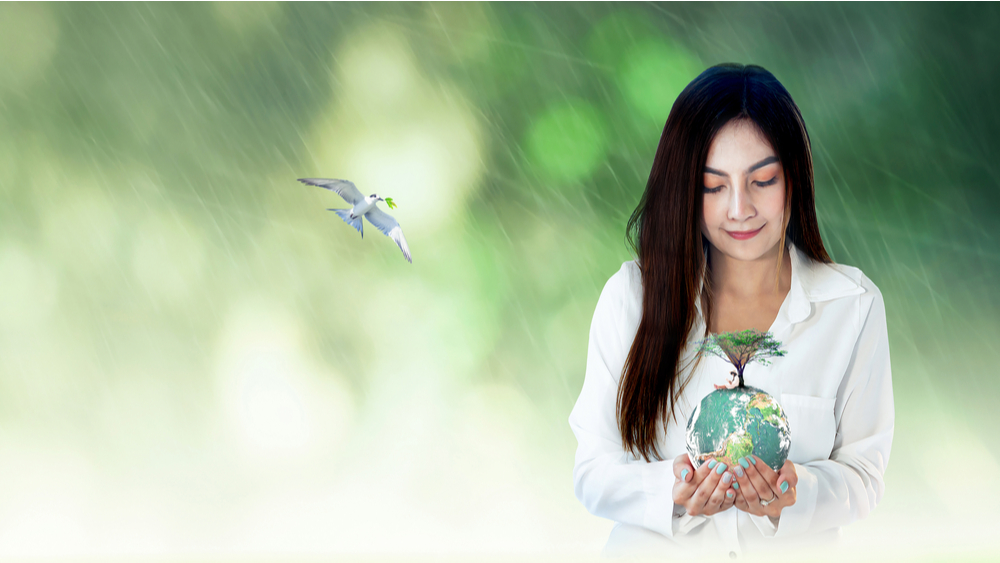 Nordic's commitment to sustainability will see the company continuously increase its green activities.
The rate of growth in the electronics industry is showing no signs of slowing down. According to analyst Statista, in 2022, there will be an estimated 2.1 billion shipments of consumer technology. Millions of smartphones, tablets, TVs, cameras, wearables, and IoT-enabled wireless devices are shipped all over the world each year.
Read more: Semiconductor demand points to a 'new normal' when production challenges are resolved
But while increased accessibility to consumer technology has improved the lives of many, it has also created a range of unsustainable practices. These practices extend from material sourcing through processing, manufacture, distribution, retail, and consumption. Even at the end of the product's life, challenges remain. E-waste—one of the fastest-growing types of waste, estimated to be 53 million tonnes globally in 2019—contains toxic substances that can be dangerous to human health and the environment if not disposed of properly.
Supply chain challenges
Due to the lack of global guidelines and the complex and disjointed supply chain structure, coordinated action to address unsustainable practices has tended to falter. Instead, it has been up to pioneering companies to include social and environmental commitments as part of their corporate strategies. Corporate social responsibility (CSR) is the umbrella term for policies that actively promote firms' social accountability alongside profits - and make them directly answerable to stakeholders and the public.
The United Nations (UN) Sustainable Development Goals, created in 2015, have produced increased industry interest in CSR. The goals continue to forge a virtuous circle leading to a greater focus on CSR reporting as organizations strive to enhance the sustainability of their practices and investments. Moreover, the shift to CSR has created sustainability ratings, new legislation, and government incentives for adopting environmentally-friendly practices – or penalty fees for non-sustainable ones.
Read more: Saving the forests with wireless tech
In addition to enhancing a company's image, CSR is beneficial to businesses' value and performance. Ninety percent of consumers say they would switch brands to support a good cause and boycott a brand due to irresponsible business practices. The numbers are from a 2016 Deloitte report, Social purpose and value creation: The business returns of social impact. A 2015 Nielsen global survey, The Sustainability Imperative – New Insights on Consumer Expectations, found that many consumers are willing to pay more for sustainable products and that sales growth for companies with a public commitment to sustainability outperformed those without.
A common code of conduct
While an individual company might impact sustainability, a group of organizations working together can do much more. To that end, industry group the Responsible Business Alliance (RBA) is deeply committed to CSR in global supply chains. The alliance has developed a sustainability code of conduct inspired by international standards, including the Universal Declaration of Human Rights, International Labor Standards, and Social Accountability International SA Standards.
These inputs set a baseline for CSR policies in sustainable practices but also for business ethics, diversity, non-discrimination, and workers' rights. The RBA's more than 170 members share a vision to drive sustainable value for workers, the environment, and business throughout the global supply chain.
RBA members also drive their suppliers, partners, and customers to meet similar social and environmental responsibility goals, influencing every part of the process through sustainable practices. This is key, as large-scale change can only be promoted through enhanced visibility and control of the whole supply chain.
Nordic champions sustainability goals
Guided by the RBA Code of Conduct sustainability goals since 2007, Nordic Semiconductor has aligned its policies with these principles. As a result, Nordic has just been recognized as one of the top 100 companies by STOXX Global ESG Leaders Index, a benchmark for sustainability champions. Environmental, social, and governance (ESG) initiatives are specific and measurable, so this listing demonstrates just how seriously the company takes its green responsibilities.
Important initiatives enacted by Nordic include monitoring and lowering the company's carbon footprint since 2015. This includes purchasing renewable and low-carbon energy and adding solar to some of the offices. Nordic has signed up to the UN Global Compact principles since 2016 and committed to the UN's Sustainable Development Goals (SDGs) last year. This includes making more use of recycled and recyclable material and reducing its use of plastic in general. Moreover, the company's IoT products are used in a wide variety of applications optimizing resource usage in areas of energy, travel, transport, agriculture, manufacturing, waste handling, and smart cities, to name a few. Nordic's commitment to sustainability will see the company continuously improve its green activities.
Globally, there is still work to do, but if the current trend continues, CSR will transform from a noble ideal to a legitimate and enforceable way of doing business.