Wireless tech helps us make the most of valuable leisure time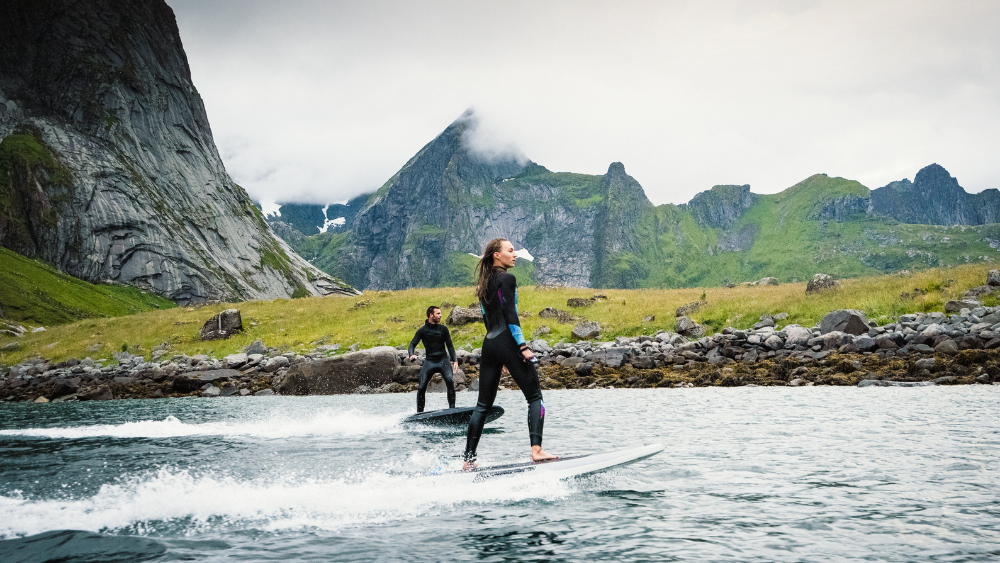 The world is working harder than ever before; U.S. workers, for example, toil for an annual average of 1,791 hours – that's 34 hours every single week of the year. South of the border, Mexicans work even harder; a backbreaking 2,128 hours, or 41 hours across 52 weeks. (The numbers come from worldpopulationreview.com.) While attempts to introduce more working from home and even a four-day week are gathering steam, these figures suggest leisure time is still at a premium.
That makes it important we spend it wisely, suggests the American Psychological Association. The association says there's mounting evidence suggesting that taking breaks to relax and engage in hobbies outside of work is a vital component of maintaining happiness. And workers who take breaks also report higher job satisfaction and lower rates of burnout.
Moreover, the Harvard Business Review found that dedicating time to hobbies can enhance an individual's professional performance by fostering creative thinking and bolstering confidence. And consistently participating in leisure activities that incorporate exercise, like playing on a sports team or going to the gym, has the additional benefit of improving physical health. Now wireless tech is finding its place in helping us make the most of our non-work hours.
Wireless fun at home
Inside the home, Virtual Reality (VR) and Augmented Reality (AR) are moving in on traditional electronic gaming territory. Headsets and sound systems help players feel as if they are actually inside their favorite game. Wireless tech helps make the experience even more immersive by connecting headset and handset(s) for low-latency game control. Hisense's XR-V3, which employs Nordic's nRF52832 SoC to provide stable and reliable Bluetooth LE connectivity between the handheld controllers and headset, is a good example of this in action.
And it's not just the cutting edge of gaming that's benefiting from wireless tech. Traditional board games use Bluetooth LE for connectivity through smartphone apps, which add interactive elements to the game. This can help create alternative rules, instructions or outcomes based on how users and pieces interact with a board, changing the gaming experience with each playthrough.
On the go with wireless technology
When we're out walking or jogging, wireless headphones have enhanced the experience by making it easy to listen to content without getting tangled in cables.
And things are about to get better with the introduction of Bluetooth LE Audio. Described by the Bluetooth Special Interest Group as "the next generation of wireless audio", LE Audio brings better audio quality, more robust connectivity and vastly improved battery life compared with Classic Audio. Such technical enhancements mean we can listen through earbuds with incredible sound quality and extended battery life; or use earbuds with a smaller form factor while still matching the previous generation's playtime.
Upping the pace with wireless tech
Getting the heart beating a little faster is a path to mental and physical health improvements and wireless tech has transformed the experience. Advanced smart watches not only allow us to track exercise metrics, analyze workout data, and provide personalized fitness recommendations but can also keep track of the exercise's impact on health indicators such as hear rate variability, sleep quality, blood oxygen levels, and stress.
Early devices employed Bluetooth LE to connect to a smartphone app. The smartphone also formed a gateway to send the runner's data to the Cloud. But a new generation of products now employ cellular connectivity such that user data can be sent directly to the Cloud, without requiring a smartphone as a gateway. Cloud connectivity provided by cellular IoT devices such as Nordic's nRF9160 SiP, which also incorporates GNSS, is particularly useful in situation where users fall or get lost because then the wearable can send the user's location to emergency responders.
E-bikes are encouraging millions of new riders to jump on to two wheels. The electric technology is frequently complemented by wireless. For example, the Xion E-Bike HMI System attaches to the handlebars of any e-bike. The product not only acts as a traditional display system for the bicycle so that the rider can view their riding metrics and the bike's overall battery level, but it also allows users to select their desired assistance level. Moreover, because the Xion E-Bike HMI System is directly connected to the e-bike's battery, there's no need to recharge it separately.
The product employs Nordic nRF52840 SoC to send data, such as the rider's speed and distance, to a paired smartphone. The Xion unit is also managed by the nRF52840's Arm Cortex-M4 processor which provides the necessary computing power for all the device's functionality.
Getting wet with wireless tech
Wireless tech is not just limited to enhancing running or walking; other sports ranging from skiing, soccer, golf, and tennis are benefiting too. And it's not necessary to stay dry either, wireless tech also plays a role in the water. For example, Sweden-based technology company, Radinn has released a range of electric jetboards (motorized surfboards) for leisure watersports. Users can skim along at 60 km/hr and enjoy the ride for up to 45 minutes between charges.
The fun is controlled by a wireless remote equipped with Nordic's nRF52840 SoC. The board itself also hosts a Nordic-powered wireless module, which oversees the accelerometer and gyroscope sensors to provide rider data, such as speed and performance metrics, as well as impact detection. The module can also send the ride data to the Radinn app on the user's smartphone for analysis and presentation.
Time spent on hobbies and other relaxing activities can be incredibly rejuvenating and replenishing. And wireless tech is doing its bit to not only keep things interesting but also attract a whole new audience to traditional and not-so-traditional leisure activities.
Image source: Radinn