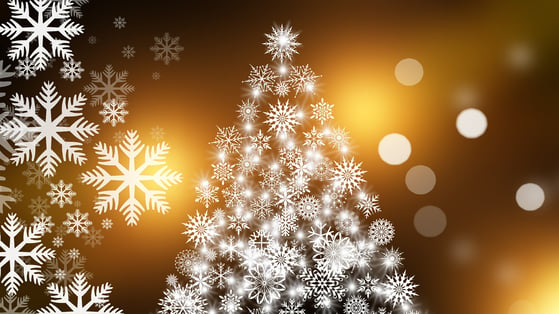 The Internet of Things has come to our Christmas decorations. These Bluetooth-enabled lights cost more but allow an almost endless variety of colors and effects to be controlled from your smartphone. But is it really necessary?
KTLA technology reporter Rich DeMuro tested a product called Applights, made by Gemmy and sold exclusively at Home Depot stores in the USA. The lights are available in many varieties and although the most common appear to be external lights, smaller lights suitable for indoor Christmas trees are also available.
The strips of LED lights are linked at one end to a Bluetooth controller box, which allows them to be wirelessly controlled from your smartphone. You download a special app to turn the lights on or off, modify color, and control effects.
Although Christmas lights are typically seen as a low-cost item, these Bluetooth-enabled lights buck the trend. At the time of writing, a 24-light set of outdoor string lights costs around USD $60.
> Read more: Things you should know about Bluetooth range
There isn't much new from a technical perspective, although it is an interesting application of RF controlled LED lighting that we haven't seen before.
Who is the target market?
This product does beg the question, why? Perhaps your partner prefers twinkling colorful lights but you prefer static white lights. Or maybe like English Premier League football manager Ronald Koeman, you want to decorate your tree in red but get criticized in the media because red is the color worn by your team's fierce local rivals. If only he'd had an app to change the color before the photo was taken!
The advertising states "they are everything you need to be the envy of the block", which suggests they are aiming at suburban families who are trying to "win" Christmas on their street.
But there is an interesting side-use that's not promoted. The lights can easily be reused for Valentine's day (pink-purple), Halloween (orange-white), or for a child's birthday in their favorite colors.
The user experience
In a premium-priced product, user experience is critical but the reviewer believes this is where Applights falls short.
Applights strands can be connected to each other as with regular lights. The app recognizes each strand and can control the colors and effects from a vast range of presets, but you can only control up to 10 strands at any one time. That's fine if you just have lights on your tree or a couple of strands around your front door.
However, if you've fully bought into the concept and covered your house inside and out with Applights strands, you'll only be able to control a subset of the lights with just one tap. This lack of a master switch to turn everything on or off at once is not what you would expect after spending hundreds of dollars.
The review also criticizes the quality of the app, although we would expect this to be fixed using software updates. By including the ability to update the firmware and software remotely, the manufacturer could respond to customer complaints and/or bad reviews and introduce a master switch feature without having to release an entirely new version of the product.
> Read more: Flash memory and over-the-air firmware updates
Market lessons
Although this product seems highly original, it is just a new application of existing remote-controlled LED technology. Finding a new application for existing technology is the story to be learned here, although in this case you could argue whether there is a use-case at all.
It also shows how critical a carefully considered user experience is for success. What's more important for the success of your product: Adding preset number 101, or the functionality to turn everything on or off with one tap? A well-planned user experience testing phase can help reveal these answers.
Best wishes for the holidays from everyone at Nordic Semiconductor!