Thread and IPv6: The smart protocol for tomorrow's smart buildings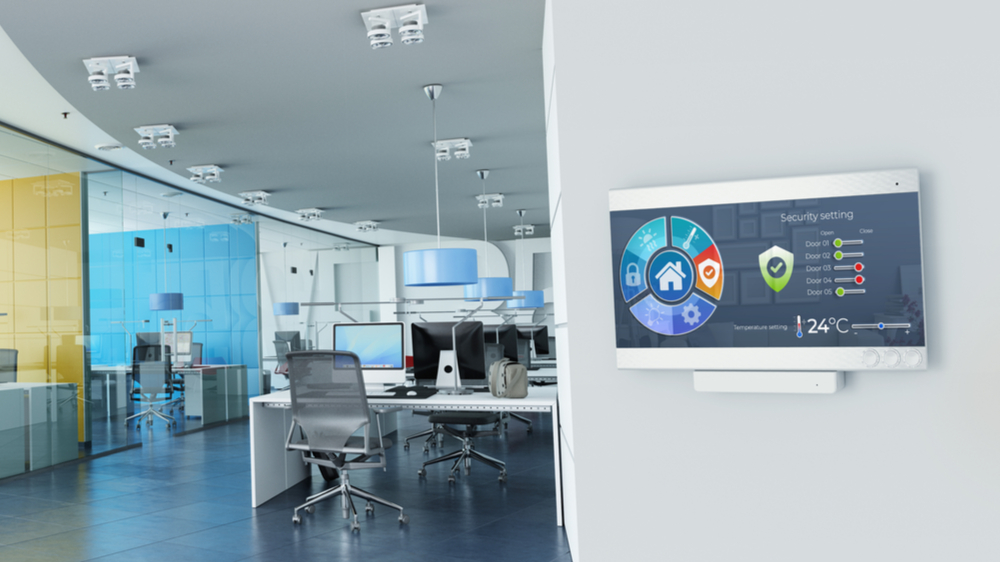 Building automation solutions can help reduce a building's carbon footprint, optimize energy consumption, improve maintenance scheduling, make better use of available space, and reduce waste and operating costs.
As such, IoT technologies for smart buildings are enjoying a surge in popularity, with the smart building sensors market expected to reach almost $32 billion by 2028 according to analyst, Emergen Research. However, with opportunity comes challenges, particularly for the engineers and system integrators looking for a one-size-fits-all connectivity solution.
The need for wireless interoperability
For example, to install an HVAC system in a building requires the interconnection of multiple nodes and components. That means temperature, humidity, and CO2 sensors, thermostats, occupancy sensors, and demand-controlled ventilation systems. These are all required to collect data so the central system can automatically perform a specific action in any given room or on any given floor. Some of these sensor nodes will be running on mains power, some on battery.
At the same time, the building owner will want the installation to be quick, low cost, and future-proofed, all of which points to a scalable plug-and-play wireless solution that eliminates cabling, enables moving of sensors when floor plans change.
Interoperability is also key. Once a wireless network of IoT devices is installed, adding wireless protocol compliant devices from any vendor should be easily manageable.
Thread checks all the boxes
For building automation installations demanding a wireless Internet Protocol (IP) mesh network optimized for constrained IoT devices, that is easy to deploy, and runs on a global frequency to make the design and production of devices simpler, Thread covers all bases.
Thread is 2.4 GHz IPv6 wireless mesh network technology for connected products in homes and buildings. Every mains-powered device in a Thread network extends its coverage and resilience by forming the mesh topology. At the same time, Thread is designed to support low power devices ensuring battery-powered devices operate efficiently and securely. Initially targeted at the smart home, the release of Thread 1.2 squarely targets smart buildings with the introduction of new features that enable further scaling of these networks.
Beside scalability, Thread provides interoperability thanks to IP support and defined provisioning mechanisms that allow any device that is Thread compliant to be easily added to the network.
More recently, Thread Group announced version 1.3.0, which brings "full functionality of IP routing and service discovery to Thread networks" and prepares the way for future releases targeting support for Building Automation protocols (KNX IoT, DALI+, etc).
Long life to Thread
Given the great features that come with Thread, it is no accident it is backed by industry leaders from both the consumer and the industrial world. On top of this, Thread has been chosen by the Connectivity Standard Alliance (CSA) as one of pillar technologies on top of which Matter can run. Matter is an initiative started in 2019 by Amazon, Apple, Google, and others, including Nordic Semiconductor. The purpose is to agree on a unified application layer standard for connected things at home.
Thread is therefore set to be a widely adopted technology for many years to come. This is also key for companies set to choose a standard protocol for interconnecting their IoT devices in the building automation space. These companies can now focus on their core business, rather than developing costly custom wireless mesh solutions. Thread will ensure every device is interconnected wirelessly, has an IP address, and can co-exist with other Thread devices, potentially even from different vendors.
These features have pushed other traditional building automation protocols (e.g. KNX, DALI), which are adding IP support, to select Thread as wireless mesh protocol to meet some of their connectivity needs.
Setting up and deploying a Thread network
When deploying an HVAC system or IoT devices in a smart building, installation time and simplicity are essential. Companies or organizations using Thread can decide how to best use Thread features to suit their needs. For instance, Matter defines the use of Bluetooth LE for adding new Matter devices to the Thread network, using a smartphone. This is great for home use case, where users have access to local Wi-Fi on the smartphone.
For more industrial applications, Thread already has standard mechanisms that enable companies to build and quickly deploy large-scale networks of IoT devices within a building. Companies can leverage these to create standalone Thread networks, similarly to how Wi-Fi is used today.
To set up a Thread network the deployment should start with a Thread Border Router, the Thread equivalent of the Wi-Fi router at home. Its main role is to connect the Thread network to other IP-based networks (i.e. it is at the 'border', as the names suggests). In some cases, the supplier of the HVAC system and sensors may provide this Border Router, but the most flexible approach would be to choose a standard off-the-shelf third-party solution. The Border Router can be deployed in one place of the building and connected using Ethernet/Wi-Fi/LTE to a local network or the Internet. By configuring it—if there is no pre-existing Thread network to join—it can form a new Thread network.
There are numerous provisioning mechanisms for adding devices to the Thread network. One option is to use 'the 'Pre-Shared Keys for the Device' (PSKd) that comes with each IoT device to be added to the network. By scanning a QR code on the device using a smartphone app or by adding the key directly into the Border Router interface, the installer can easily add the new device to the network. The communication will be encrypted. As new devices are added to the network, the wireless mesh adapts and extends coverage, depending on the role of each device.
For a more extensive deployment, it is sensible to deploy some nodes in key locations of the building that scale the mesh network to cover the complete floor plan. These nodes are called Router nodes (they 'route' the traffic within the mesh) and they need to be mains-powered. They can be both IoT products used by the HVAC (like a thermostat) or just simple low cost extenders with the sole purpose of extending the wireless network across the building.
Once in place, you have a building-wide wireless infrastructure on top of which other Thread devices can be added in the future without major network planning. If the network capacity or coverage is insufficient, there is always the option to add new Border Routers and interconnect to the existing mesh.
Easy does it with Thread
By installing the Border Router and extenders first, deployment is simplified dramatically. The installer will not need to worry about coverage while additional devices are added to the network. It is, in effect, plug-and-play. Once nodes are added to the network, each device has an IP address and can communicate over IP technology.
Some nodes may communicate locally, like a temperature sensor sending an instruction to an actuator to open or close a valve. Others can communicate with the cloud, e.g. over UDP, as demonstrated by Golioth or Nordic Design Partner Hoorii. The Thread network is application layer agnostic without care as to how this communication will happen and to whom each node will talk, as long as it uses IP transport protocols supported by Thread. Potentially there could be two Matter devices talking to each other while other nodes are talking directly to different clouds.
This is not far from how Wi-Fi networks are built and used in smart buildings and offices today, where first the network is built to make sure coverage is everywhere, and then multi-vendor devices (PC, tablets, printers, security IP cameras, etc) are added later, all co-existing together, each communicating over IP to different clouds/servers. This is the beauty of IP technology, it brings true end-to-end interoperability.