Accelerating customer IoT journeys with the Nordic Partner Program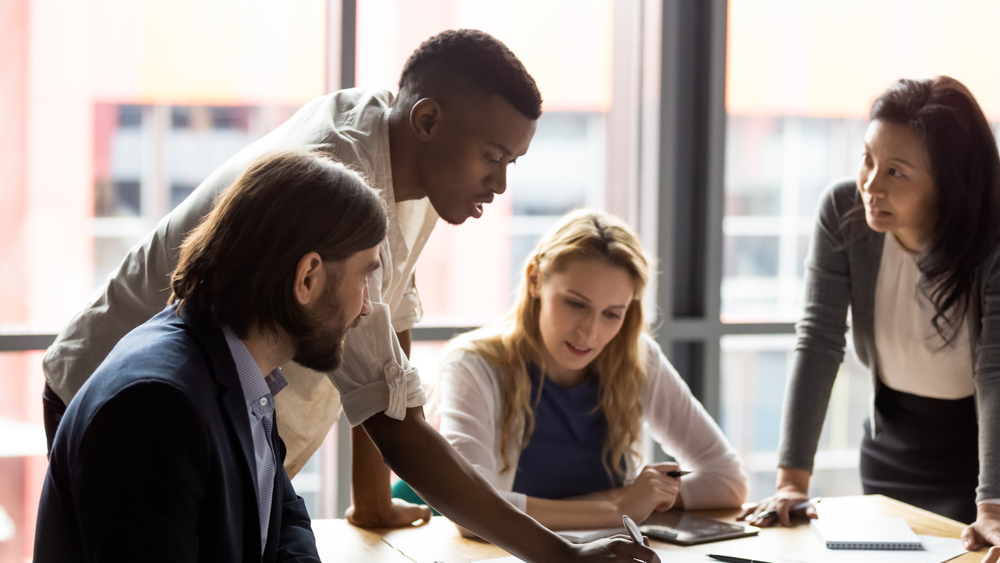 Virtually every company—including many without a technology background—is now embracing the IoT. These firms seek connectivity and data to help improve their products and services. They also want to take their solutions to market as fast as possible. Now, these companies can accelerate their IoT implementations by embracing the power of collaboration.
The complexity challenge in IoT
Deploying IoT solutions is complex, making it increasingly difficult for a single organization to build products that span the multiple protocols and diverse components the network demands.
And to make things more complicated, the various technologies making up IoT solutions need to work seamlessly together. Hardware components and software applications through connectivity solutions, security, cloud technologies, and analytics capabilities must be interoperable and integrated to work well and with long-term reliability. That requires specialist expertise.
Such are the skills required to fully develop and deploy IoT solutions that few companies possess them all. According to a study by network equipment maker Cisco, the result is that around 60 percent of IoT projects stall at the proof-of-concept stage, while a third are not considered a success.
Solving IoT problems together
Industry partnership programs offer a solution. Experts across the tech spectrum can pool their skills and knowledge to solve customer problems and rapidly implement IoT projects. Moreover, such collaborations also help resolve the industry's broader challenges such as massive IoT deployment and interoperability.
Nordic Semiconductor's own industry collaboration, the Nordic Partner Program, brings multiple experienced providers together under a common framework; the arrangement strengthens and formalizes the relationship between Nordic and leading companies and helps Nordic customers speed their development of IoT solutions.
With studies showing partnership networks work best when collaborators perform discrete and complementary tasks, the Nordic Partner Program is set up to solve the complexity challenges presented by the IoT. It does this by gathering diverse, best-in-class design and solution firms, distributors, and module partners, all highly experienced in developing IoT solutions.
Familiar with Nordic
Nordic Partner Program design partners are highly knowledgeable with Nordic technologies and can assist with a specific aspect of a complex design or provide turnkey solutions—such as hardware and RF design, embedded software development, or cyber protection—rapidly transforming ideas into products and introducing them to high volume manufacturing.
Some Nordic partners provide the company's customers with solutions or components that run on Nordic technology—for example, third-party communication protocols and development kits or real-time location services (RTLS)—together with complementary technologies such as cloud and cellular connectivity and pre-production services such as programming, testing, and certification.
Others can provide essential design building blocks, ensuring Nordic customers don't need to start from scratch with their product development. Design partners can fill in the knowledge gaps when customers need more specific competencies or want to speed up the development by accessing additional resources.
Who is involved?
The long-term success of a partner ecosystem rests on the quality of partners. Without a high level of expertise or reliable services, the promise of a partner program evaporates. Nordic has ensured that the Nordic Partner Program has tapped into deep expertise from companies associated with IoT technology from the beginning.
To ensure the best partners, Nordic insists that companies meet certain requirements, such as a strong and direct relationship with the Nordic sales team, a solid track record of design projects with Nordic, and proven knowledge of the latest Nordic software and tools. That includes the important nRF Connect SDK, the unified and scalable SDK supporting all of Nordic's wireless protocols (Bluetooth 5.4, Thread, ZigBee, cellular IoT, Wi-Fi 6, LE Audio, Matter, Bluetooth Mesh, Nordic Proprietary Protocols, and more).
Design partners in the Nordic Partner Program include many leading companies covering a broad range of competencies and regions, for example, CA Engineering, Sigma Connectivity, Indesign, Shenzhen Minew Technologies, Lobaro, and now IoT engineering design specialist SODAQ, with more coming in the near future. Nordic Partner Program solution partners include, among others, A1 Digital, u-blox, Edge Impulse, and a recent addition, IoT cloud services provider Golioth.
Benefits to customers on their IoT journey
These and other participants can assist Nordic customers by providing products, services, and solutions that complement Nordic's portfolio of short-range wireless and low-power cellular IoT connectivity hardware, firmware, development tools, and reference designs.
The benefits to Nordic customers are tangible and significant. By creating an ecosystem of companies with experience of Nordic's solutions, the Nordic Partner Program will drive greater adoption of wireless technology, help customers bring their IoT products to market faster, and enable companies without any wireless experience to make their products smart. It is a powerful value proposition enabling customers to realize an IoT vision that is independent of their understanding and expertise in connectivity.
The perfect toolbox for IoT purposes
Recently, Nordic has expanded beyond its multiprotocol short-range roots to offer a wide range of wireless solutions, including cellular IoT, Wi-Fi 6, Matter, Amazon Sidewalk, and more. This means design houses, engineering services companies, and ODMs can rely on Nordic to offer any of the foundational IoT technologies.
The company has also introduced an integrated cellular IoT solution that follows the same unified platform strategy it has already implemented for Bluetooth LE, Thread, and Wi-Fi products. These integrated solutions save customers considerable time, money, engineering resources, and frustration from dealing with fragmented supply chains.
Nordic's also offers world-class technical support through DevAcademy and DevZone. The former is an interactive online learning platform that aims to teach developers and others the technical information they need to employ Nordic solutions. At the same time, DevZone provides answers from experts on the key technical challenges.
Together with these initiatives, the Nordic Partner Program accelerates a customer's journey to smarter products. But more than that, the program encourages a collaborative approach to the engineering challenges that the IoT continues to present.