End-device certified embedded modems ease path to cellular IoT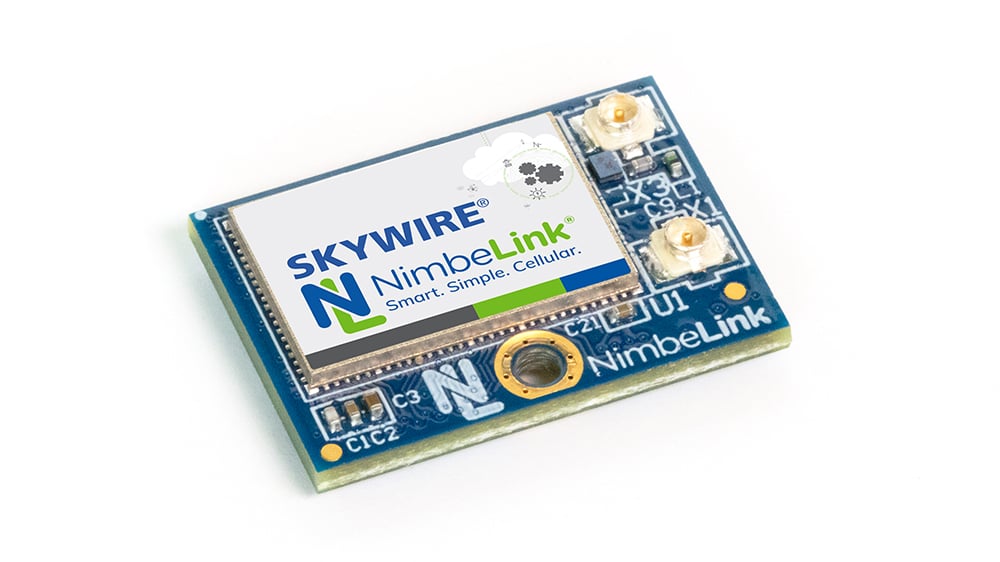 By simplifying design and certification, low power cellular IoT applications can move from concept to deployment in just a few weeks.
What are end-device certifications?
End-device certifications are required to prove that a cellular IoT product operates correctly when connecting to a network and fulfills the regulatory requirements for radio equipment. Without them, a product cannot be brought to market.
Product manufacturers have three main paths for obtaining the end-device certifications, depending upon what they base their product; chipset, module, or embedded modem. With a chipset, most of the certifications must be obtained by the end-device manufacturer. A module manufacturer integrates a chipset and other components into a module and certifies it at the module level. The certifications can often be entirely or partially reused, resulting in an easier path to obtaining the end-device certifications.
Let's look at Nordic Semiconductor's nRF9160 SiP as an example. It supports LTE-M, NB-IoT, and GPS and integrates Nordic's chipset with components such as an RF front end and a power management IC. The SiP is certified at the module level for operation in 17 LTE bands (with more coming) in cellular networks across the globe.
An embedded modem integrates even more components and is certified at the end-device level, resulting in the shortest path for bringing the product to market.
End-device certified embedded modems
An embedded modem takes product development one stage further than a module by adding the things that are often left off the latter—such as ensuring access to IO pins, and including antenna connections and voltage regulation—to create a fully-operational design.
As the modem is a complete cellular IoT solution, the embedded modem maker can apply for end-product certification rather than module certification. The embedded modem customer receives a 'drop-in' product that is not only based on a proven and tested design but eliminates the need for further certification once incorporated into the product.
End-device certified embedded modems are a particularly attractive option for companies new to the cellular IoT sector.
Read more: What is Cellular IoT?
U.S. embedded modem company, NimbeLink, is a leader in simplifying cellular IoT product development and end-device certification. The company's latest product, the Skywire Nano NL-SW-LTE-NRF9160, is the first end-device certified embedded modem based on Nordic's nRF9160 SiP.
The Skywire Nano currently has end-device certifications for operation on Verizon and AT&T's networks, meaning products based on it don't have to go through further certifications before deployment. The Skywire Nano is capable of operating on most of the world's LTE-M and NB-IoT networks, and more end-device certifications are coming.
Cellular IoT design made easy
The nRF9160 SiP and associated development tools remove the complexity of cellular IoT design and ease certification to encourage companies with little or no cellular IoT experience to enter the sector. Developers can build cellular IoT applications using Nordic's SiP and mature software development kit (SDK) without previous cellular experience and in a matter of hours.
The SiP's dedicated application memory space allows developers to port and run their own code while the firmware to control the functions of the embedded modem are safely stored in separate memory allocation.
NimbeLink has carried over Nordic's ease-of-design to the Skywire Nano. The company says that with the embedded modem, it has explicitly focused on making cellular connectivity easier for product developers by taking away much of the design work from the customer.
By using the product, developers who want to add cellular IoT connectivity to their design can do it easily and no longer need to jump through all the certification hoops to deliver their final product.
Read more: Certifying a Cellular IoT Device
Small and battery-friendly
The Skywire Nano has two other tricks up its sleeve – compact dimensions and the lowest power consumption of any cellular IoT modem available on the market today. The nRF9160 SiP measures just 10 x 16 x 1 millimeters and this, in turn, has allowed NimbeLink to keep the Skywork Nano's dimensions down to only 15 x 22 x 5 millimeters.
Low power consumption—leading to long battery life—is a prerequisite for cellular IoT and a key reason why NimbeLink chose to base the embedded modem on Nordic's nRF9160 SiP. The SiP was designed by Nordic's cellular design team to offer high performance with the lowest power consumption.
The Skywire Nano takes advantage of the nRF9160 SiP's compact size and low power consumption to achieve the tiniest form-factor and lowest power consumption of any cellular IoT modem available on the market today, and it is available now. Together with simplified design and precertification, these characteristics enable developers to use the NimbeLink embedded modem to bring cellular IoT from concept to deployment in just a few weeks.