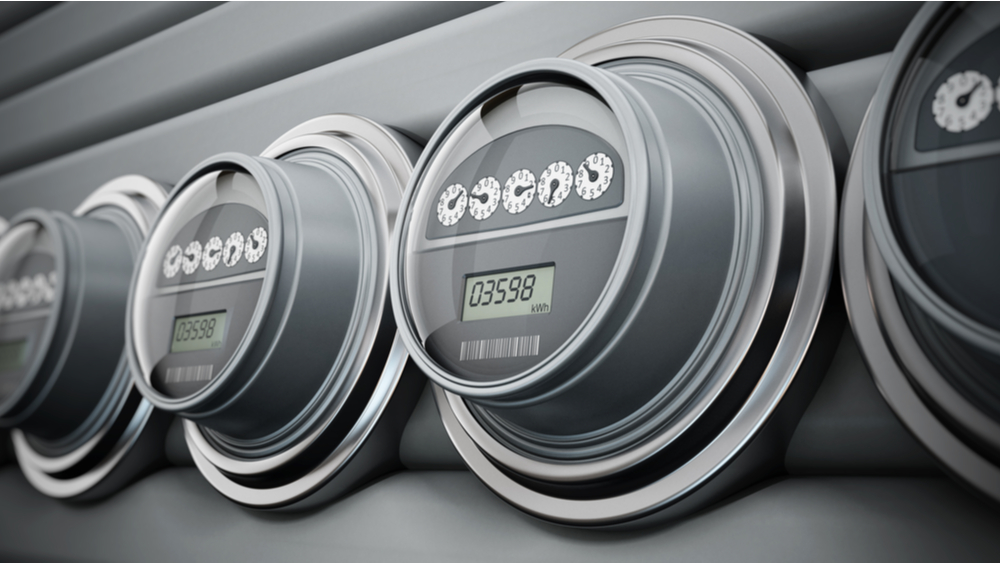 With the advent of powerful gateways providing both NB-IoT and LoRaWAN options, utilities need no longer exclusively select one cloud connectivity solution over another.
Energy costs are rising. Last year in the U.S., the retail price of electricity stood at an average of 10.66 cents per kilowatt-hour (kWh), the highest for more than 30 years. Nevertheless, electricity in the U.S. remains relatively affordable, at least by comparison to other developed countries, particularly its European counterparts. European nations occupy seven of the top 10 positions in global household electricity prices, with German consumers hit the hardest, paying an average of 36 cents per kWh.
Hardly surprising then that the European Union (EU) leads the way in smart utility meter deployment, with almost three of four households expected to have a smart meter installed in the next five years. The technology carries the promise of helping us reduce our bills by dynamically syncing our energy consumption to off-peak tariff periods. The utilities also stand to benefit. Real-time feedback on the grid allows them to initiate dynamic pricing, monitor grid losses, and optimize performance, ultimately reducing costs and increasing profit margins.
Read more: The rise of next-gen smart meters
From the home to the cloud
To fully realize this end, utilities must decide how best to relay this vast amount of usage data from hundreds of millions of home smart-meters to the cloud, where powerful servers can analyze the data and act on it accordingly. In Europe, smart meters typically incorporate Wireless Meter-Bus (wMBus). This mature technology provides short-range connectivity between a group of smart meters and a gateway for forwarding over a kilometer-range LPWAN to the cloud.
Competing LPWANs offer unique benefits for gateway-to-cloud connectivity, but they're posing a dilemma. Utilities might be unwilling to commit to one technology over another for fear of backing the wrong horse and being faced with an obsolescence predicament should one technology prevail.
Future-proofed solution
For example, LoRaWAN had first-mover advantage, is relatively easy to deploy, and a single LoRa gateway can supervise thousands of end devices. On the other hand, it's not intended for continuous monitoring or low latency 'real time' applications. Nor does it provide the range or large data payloads of cellular-based NB-IoT, its primary LPWAN smart meter connectivity competitor.
Backed by standards organization 3GPP and many leading companies, NB-IoT amounts to a future-proofed standardized technology. It offers plug-and-play simplicity, security and is well suited to fixed installations given its ability to penetrate walls and other potential obstructions where energy meters are often found—in basements and deep inside buildings.
Read more: Cellular IoT to power smart meters
Design flexibility and network reliability
However, with the advent of powerful gateways providing both NB-IoT and LoRaWAN options, European utilities need no longer exclusively select one cloud connectivity solution over another.
For example, German industrial IoT solutions company, Lobaro, has developed a gateway that can receive wMBus metering data from hundreds of smart utility meters and relay it to the cloud using either NB-IoT or LoRaWAN or indeed a combination of both.
The Wireless M-Bus Gateway provides utility companies and building management with greater design flexibility and reliability by picking and choosing the appropriate LPWAN based on local network availability and wireless signal coverage.
Dual cloud connectivity also provides utilities with existing LoRaWAN installations the option to convert over to cellular IoT without making wholesale changes or being limited to only LoRaWAN for future installations.
The power's in the processor
The gateway is built around Nordic Semiconductor's low power nRF9160 SiP with integrated LTE-M/NB-IoT modem and GPS, providing the necessary computational power to supervise a demanding application.
While the nRF9160 SiP is designed for cellular IoT, its dedicated Arm Cortex-M33 application processor, 1MB Flash, and 256KB RAM provide ample power and memory to support both the cellular firmware and the Lobaro's wMBus stack and LoRaWAN firmware.
It also has enough reserves to power future generations of the gateway. Most likely with temperature and vibration sensors to provide predictive maintenance capabilities.
With smart meters and gateways being deployed in their millions, frequent battery replacement is not an option. The nRF9160 SiP's modem and MCU were designed from the ground up for optimized power performance in IoT systems. It supports power-saving features, including eDRX and PSM, enabling the Lobaro gateway to be powered by a single 3.6V battery. When sending metering data once a day, a battery life of up to 10 years is achievable.
An eye on the future
The immediate opportunities of smart metering lie in billing transparency and savings for the consumer and grid performance, and cost savings for the utilities. But more exciting possibilities lie ahead.
Tens of millions of cloud-connected smart meters will pave the way for big data analytics and grid intelligence at an unprecedented scale. Utilities could build AI-driven projection models based on historical data and, for example, the weather forecast to integrate renewable energy supply seamlessly. The technology already exists; now it is just a matter of adoption.