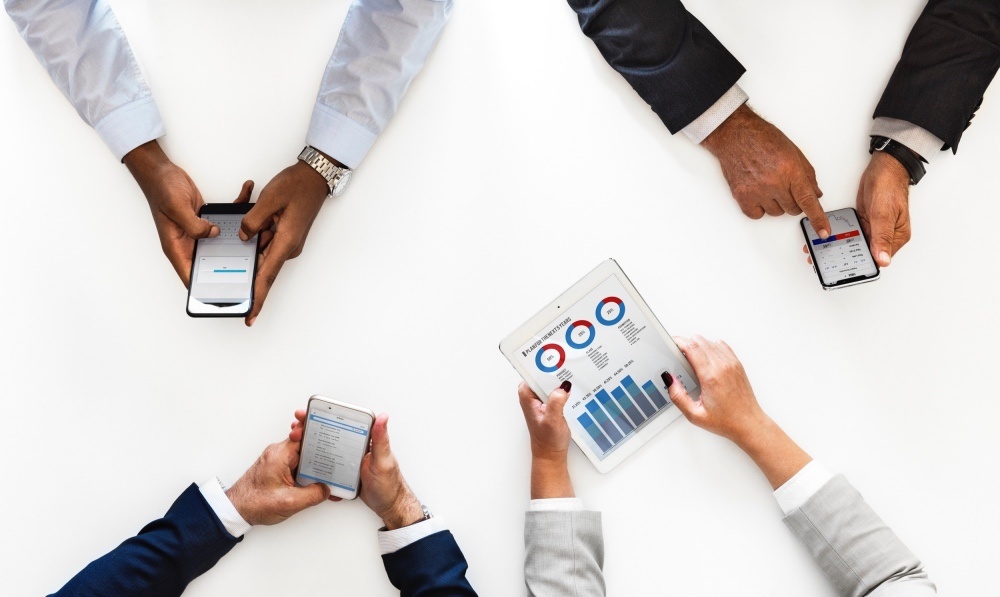 Go beyond one product and offer your customers a range of options. This helps leverage your existing product development and increases the likelihood of meeting your customers' needs.
I wrote last time about the importance of choosing a platform when planning IoT product strategy. This time I want to dive into more detail about the factors to consider when planning your product range.
Visit our resource page on wireless connectivity
Why a product range?
Creating a range of products helps you to leverage your existing products and development, while offering the user more choice. To give your customers an incentive to buy several of your products, make them more valuable by allowing them to connect directly with mesh technologies like Bluetooth mesh, Thread or Zigbee.
From a user perspective it comes down to the balance between features and cost. If competing units cost the same they will likely buy the most capable device, but at the same time users may be reluctant to pay for things they will not use. Creating a range of products helps to ensure they will always be able to select the best device for them.
Think software portability
When selecting a product range platform, software portability is arguably the most important factor. Typically, this means that devices must have the same hardware architecture and interfaces. Software can be reused, and the developer is already familiar with the hardware even though it is a different device.
A common software base with reusable elements lowers both time-to-market and the development cost, and/or gives more time to develop new features.
It should be modular, making it easy to add or remove elements of code as and when needed. It is also easier to defend spending time on making a reusable element great, than on one that is only going to be used once.
Managing user expectations
Of course, user expectations of a cheaper product will always be less than those of a more expensive product. Those expectations cover many things: Features, performance, communication range, security and connectivity.
Your baseline product may for example have a low-resolution display, while your high-end product has a better resolution. But that also requires a faster interface between the device and the display, which often means a costlier device.
As you can see, there's plenty of knock-on elements to consider with every difference.
Planning a high-end device
Every decision on the high-end device should be taken with one aim in mind: Improving the user experience. You only have to look at companies like Apple or leading car manufacturers to see that premium pricing works when the user experience is considered over and above everything else.
When it comes to performance, the expectation is that high-end devices naturally perform better. This often means a better processor with special capabilities or a wireless protocol capable of higher throughput, both of which will increase the cost.
More advanced features like Bluetooth 5 long range or adding external components like a power amplifier could give the high-end device better wireless range and link robustness. Again, there is a trade-off here between range, cost and power consumption.
Read more: The Bluetooth 5 trade-off
Time-to-market flexibility
It is often a good idea to have a device with more memory available, in case the software gets larger than anticipated, or if unplanned features is added. It simply adds very valuable flexibility.
In some situations, it might be more important to get the product out, than to have the lowest cost. If launch is at a certain event, or if you want to launch before your competitors do. You can always optimize the software at a later point to fit inside a lower cost device with less memory.
Premium device with premium security
A premium device can be more secure and give a better user experience by having more hardware accelerated crypto algorithms. It is often possible to do them in software, but it is slower, not giving the best user experience (user has to actually wait) and requires more power.
The high-end device can also be more secure and convenient by adding for example NFC, making commissioning easy, for example through Bluetooth low energy touch-to-pair.
Of course, we emphasize the importance of security in every product in your range. Security should be a fundamental part of your base product, but there are additional options to consider for your premium devices.
Read more: IoT Security: It's time to talk
Exploit connectivity and add value
Depending on your product type, your higher-end products could include additional connectivity options. A basic model could connect to a smartphone via Bluetooth low energy, while your premium devices could support more advanced protocols like Bluetooth mesh, Thread or Zigbee.
Such functionality opens up a wide range of possibilities as the products can then communicate directly with each other or to a gateway when the smartphone is not around.
Just be aware that such functionality could become mainstream very quickly, and therefore soon be the user expectation even in more basic devices.