AT&T Launches NB-IoT Network In USA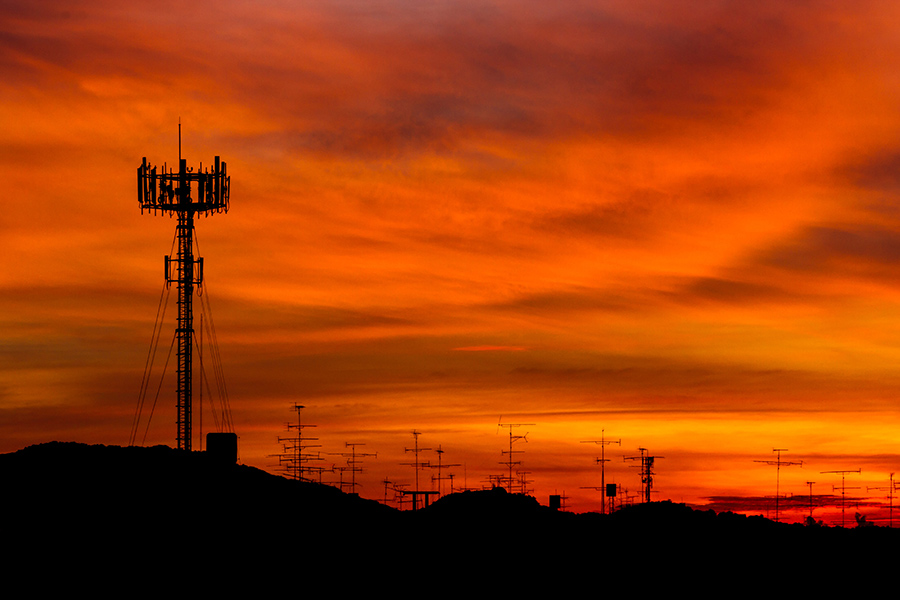 Telecoms giant AT&T has launched its Narrowband IoT (NB-IoT) network across the United States, further highlighting the momentum behind cellular IoT this year.
As with many large telecoms, they chose to complement their existing LTE-M network to give customers a choice of low-power wide-area networks (LPWANs). AT&T announced last summer that it would have the network up and running by this Spring, and stayed true to their word.
Read more: 2019: The Year of cellular IoT
"We've seen global momentum for LPWA since launching our North American LTE-M network last year. Adding NB-IoT to our portfolio will expand our LPWA capabilities, help drive investment in our evolution to 5G and support our customers as they deploy IoT solutions across the US and Mexico", said Chris Penrose, president of IoT solutions at AT&T.
An important alternative to 5G
We are not far away from a world in which 5G networks make a major impact. They will be great for moving big data around quickly, so much so that AT&T's CEO said they will replace local wired networks with 5G at the earliest opportunity.
But 5G isn't the answer to everything. Small sensor-based devices will never have the battery life to support 5G communication, so companies like AT&T must develop low-power networks to support these millions of IoT devices.
Cellular IoT through NB-IoT and LTE-M networks are becoming popular, fast, with almost 100 networks in operation around the world.
Read more: The Worldwide Rollout of cellular IoT
Business Insider Intelligence forecasts that there will be more than 3.5 billion global devices connecting to LPWANs by 2024, so the infrastructure has to be in place sooner rather than later.
"5G will no doubt enable smart cities, connected agriculture, water management, construction, you name it, in exciting ways we have not seen. But there's no need for businesses to wait for 5G to move forward with an IoT solution. NB-IoT and LTE-M are ready today and designed to support the most common IoT applications. We expect them to be included later this year within global standards for massive IoT for 5G," said Penrose in an AT&T blog post.
AT&T customers want more options
The decision from AT&T to rollout their NB-IoT network is in direct response to clear customer feedback. Customers want lower-cost solutions to meet specific needs that LTE-M can't or isn't optimal to handle.
Launching a network is an expensive capital investment for telecoms providers because of the physical upgrades sometimes necessary for NB-IoT, so it's no surprise that a dual rollout has so far been limited to major providers. Implementing LTE-M can be done via software.
AT&T's cellular IoT capability now covers a wide range of use cases. The NB-IoT network is ideal for smart city infrastructure such as smart meters, location tracking, and connected street lights. Such equipment monitors small amounts of data constantly and can be sent to a central server using the low-bandwidth connections of NB-IoT.
Read more: Cellular IoT to power smart meters
LTE-M networks are better suited to more data-intensive applications, such as transmitting software and firmware updates, and communication with medical devices.
AT&T Communications provides mobile, broadband, video and other communications services to consumers in the USA and nearly three million companies around the world. Revenues from these services totalled more than $144 billion in 2018. AT&T Latin America provides mobile services to consumers and businesses in Mexico.