Contest winners demonstrate sustainability focus in cellular IoT innovation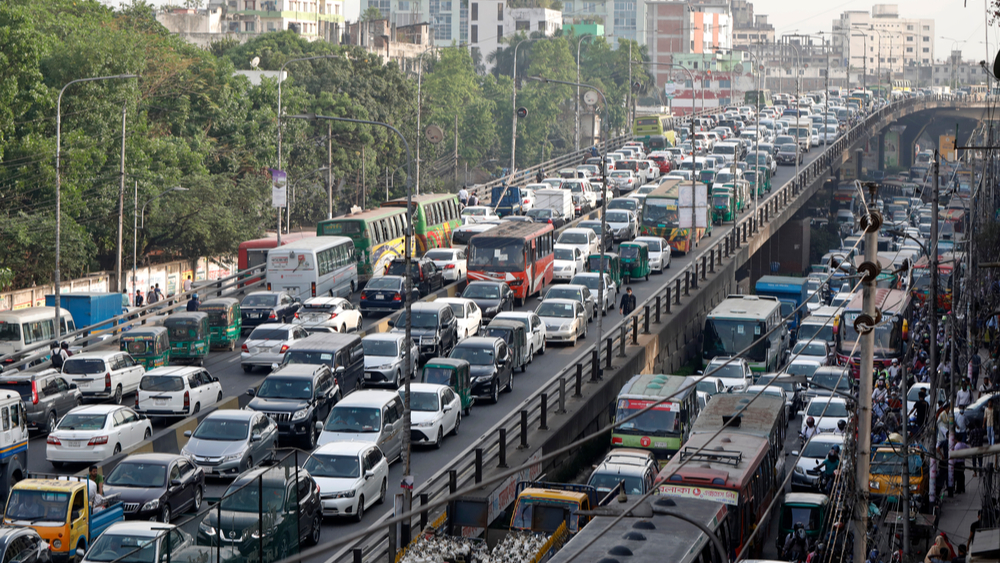 Sustainability has become a focus of development across many industries. Specific and measurable environmental, social, and governance (ESG) initiatives are widely adopted by companies taking their green responsibilities more seriously than ever.
And that sense of responsibility trickles down to innovative developers who not only consider ESG factors when designing their solutions, but actively aim to create solutions that deliver sustainability benefits.
This was recently evidenced by the results of an open design contest in which the winners promoted sustainability in cellular IoT innovation.
Make it smart with cellular IoT
Supported and sponsored by Nordic Semiconductor in conjunction with the maker, hacker, and hobbyist community website Electromaker, the Make it Smart with Nordic Thingy:91 contest asked participants to plan, design, and prototype cutting-edge cellular IoT projects for smart homes and smart cities. The competitors used the Nordic Thingy:91 – a prototyping platform ideal for creating Proofs-of-Concept (PoC), demos, and initial prototypes in the IoT development phase.
Notably, while participants were not specifically asked to incorporate a sustainability element in their projects, the three major winners independently demonstrated a focus on one or more of the United Nations (UN) Sustainable Development Goals (SDGs) in their solutions.
According to Martin Lesund, Technical Marketing Manager – Cellular IoT, Nordic Semiconductor, and a member of the contest's expert jury, all three winners realized technically ingenious ideas that also contribute to sustainability, promote responsible consumption of resources, and reduce environmental footprint. This commitment is one shared enthusiastically by Nordic, says Lesund.
So how did the winning projects put the UN's SDGs into meaningful practice?
Sustainability: A monitoring device for smart city environment
The overall winner, Md. Khairul Alam Taifur, created an NB-IoT based, open-source remote environmental monitoring system. The solution will be deployed in Taifur's home city of Dhaka, Bangladesh (pictured above), which has been ranked at the top of the U.S. Air Quality Index (AQI) for the worst level of air pollution in the world. Noise pollution in Dhaka is also a major issue; it has reached a peak of 120-130 decibels at many points of the city – almost double the permissible level.
The solar-powered system encloses a Nordic Thingy:91 in a 3D printed case, and gathers a variety of environmental data—including temperature, humidity, air quality, and air pressure—before relaying the information to a remote server using the lightweight MQTT protocol. The data can be stored on the Amazon Web Services (AWS) Cloud platform for further analysis and visualized using a graphical dashboard. Data can also be accessed using Amazon Alexa through voice commands.
By collecting and sharing real-time data on the air and noise pollution in Dhaka, Taifur says implementation of the project would help raise public awareness of the challenge and ultimately drive action to make change.
The judges were impressed with the project's use of technology to highlight the issue of pollution, while also providing useful data that could be used to combat potential health issues. What's more, with technology increasingly shifting to energy harvesting, the solution's use of solar power as a more sustainable approach to device lifetime was considered a major bonus by the judges.
A thermal sensor detecting kitchen activity in the smart home
Jens Ganzmann created an LTE-M activity sensor focusing on kitchen safety. The project uses an MLX90640 thermal grid sensor array and the Nordic Thingy:91's onboard environmental sensors to detect kitchen activity such as boiling water on a gas cooking stove.
The judges were impressed by the potential lifesaving application's focus on firmware integration and extracting the most benefit from the Nordic Thingy:91, as well as its documentation around different challenges. The solution is also designed to save energy resources like gas, for example by telling users when to turn off the stove – a feature aligned to SDG 12: Responsible consumption and production.
A ride pooling solution with environmental benefits
Vinoth Selvaraj created an LTE-M ride sharing/pooling prototype system combining the GNSS capabilities of the Nordic Thingy:91 with an app built using the Flutter framework. The iNi Rider solution opens travel to non-car owners while saving money and protecting the environment.
The transport sector is the leading cause of pollution, and exhaust fumes from motor vehicles are one of the major sources of atmospheric pollution. The rapid, unrestricted increase of vehicles on roads contributes to an environmental crisis through increased air pollution and depletion of natural resources like fossil fuels from which transport fuels are primarily derived.
But ride-sharing services, explains Selvaraj, can positively impact the environment by significantly reducing the number of vehicles on the road. Selvaraj says these solutions help reduce the carbon footprint, decrease fuel consumption and limit the depletion of fuel resources, while passengers also benefit by saving on fuel and travel costs as they contribute to environmental protection every day.