Endangered wildlife has wireless lifeline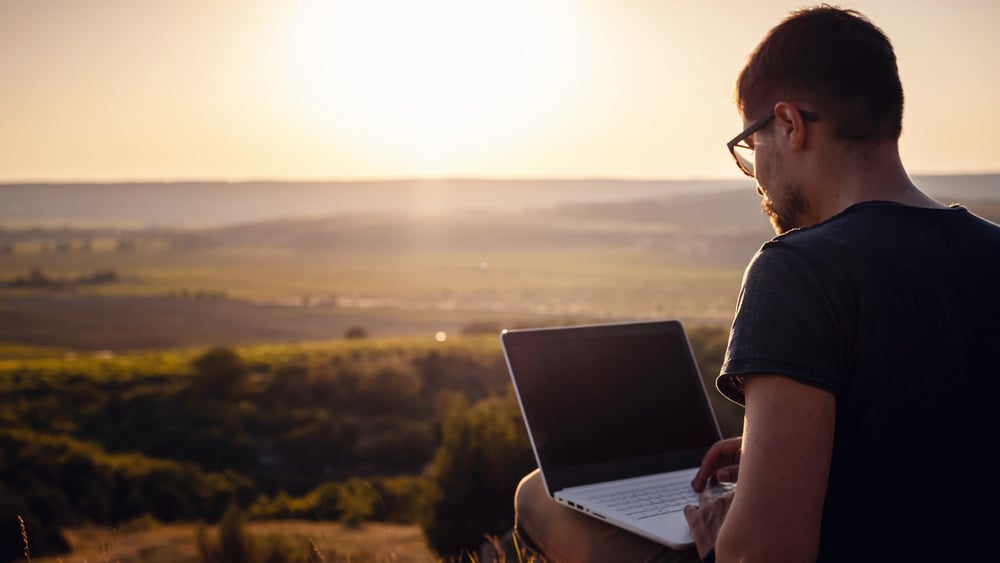 The International Union for Conservation of Nature (IUCN) regularly publishes a list of the world's 100 most destructive species. Chief among the culprits are the likes of the Nile Perch and the small Indian mongoose, both voracious and opportunistic predators between them responsible for the extinction of well over 200 species. Luckily the IUCN list doesn't include humans because when it comes to eliminating other species, we make the Nile Perch and small Indian mongoose look like amateurs.
Human activity, from climate change, pollution, and habitat destruction, to poaching, territorial conflict, and trophy hunting, has seen the IUCN's list of endangered species balloon to more than 147,000 in recent years, with 41,000 species threatened with extinction. This rate of extinction is unprecedented in human history.
The damage done
The problem is colossal. Human population growth brings with it a desperate need for land—for agriculture, cities, roads, and mining—which along with the pollution and CO2 emissions we generate, is devastating for any other animal that gets in our way.
After habitat destruction, the illegal hunting and harvesting of animals is the second biggest threat to species. Left unchecked, African elephants will be gone by 2040 according to the World Wildlife Fund (WWF). One is killed by poachers every 26 minutes, but there is still hope.
The wireless technology that helps us monitor our everyday health and fitness, tracks the whereabouts and well-being of both people and assets, and has played a critical role in negotiating our path through the COVID-19 pandemic, is now widely being deployed to help conservation efforts.
Saving the elephants
Tracking wild animals isn't easy, not even if you are the size of an African elephant. But tracking African elephants was the specific goal of a recent initiative called the ElephantEdge challenge, which aims to replace traditional and manual methods of elephant monitoring with a connected alternative. The ElephantEdge challenge is a joint enterprise of Avnet community, Hackster.io, and pro-conservation organization Smart Parks—combined with leading technology partners, including Nordic Semiconductor and Microsoft.
The design competition asked developers to create ML models using Edge Impulse Studio that could be installed onto wirelessly connected collars integrating vision, audio, and motion sensors, as well as web-based tracking dashboards using Avnet's IoTConnect, an advanced unified IoT platform featuring sensors and gateways.
The combined solution could help park rangers use the data to track, monitor, and receive on-demand alerts about the elephants. For example, camera vision models could monitor the risk of poaching and predators or elephant movements, while accelerometer data models could predict and classify common elephant behaviors. While this technology is directed at African elephants, it has potential and application wherever monitoring animal behavior could benefit conservation efforts.
Smart tracking solutions
Nordic has also been working closely with a South African company called iSiTech, which has launched a smart animal tracking and management system designed to combat livestock theft and wildlife poaching and remotely monitor animal health and behavior. The system combines tags that can be easily attached to the ears of livestock or wildlife and are equipped with temperature and movement sensors as well as GPS capability.
From a web-based platform, users can set up geofencing of feeding areas with go and no-go zones and review captured sensor data to provide alerts if the animal's behavior is indicative of any issues. For example, low movement could indicate illness, or if it is outside of the set boundary, the animal may be lost or have been stolen.
In addition to the sensors, the tags integrate Nordic's nRF52840 Bluetooth LE SoC and nRF25140 RF Front End Module, together enabling the solar-powered tags to report animal data to a cloud-connected gateway over a line-of-sight distance of up to 3 km, every two minutes. The ability to report the data every couple of minutes is vital because it allows animal owners or conservation authorities to respond rapidly in the event of an emergency.
Long range cellular IoT
For animal tracking over even longer distances, cellular IoT connectivity is being successfully deployed in a growing number of use cases. LTE-M is perfect for medium-throughput applications requiring low power, low latency and/or mobility, such as tracking animals over wide areas. The achievable range is up to 15 km depending on the application, and in the case of Nordic's nRF9160 low-power SiP, tracking devices can perpetually operate on harvested solar energy alone, an obvious advantage in applications where changing or charging a battery on a tag attached to a wild animal is either impractical, impossible or downright dangerous.
The application of wireless technology and smart animal tracking devices is an important step in helping keep both wild and commercial animals safe and secure, but more needs to be done. Particularly for the preservation of endangered species. The technology exists, and the imperative is clear. Now the human will to deploy it at scale must follow.