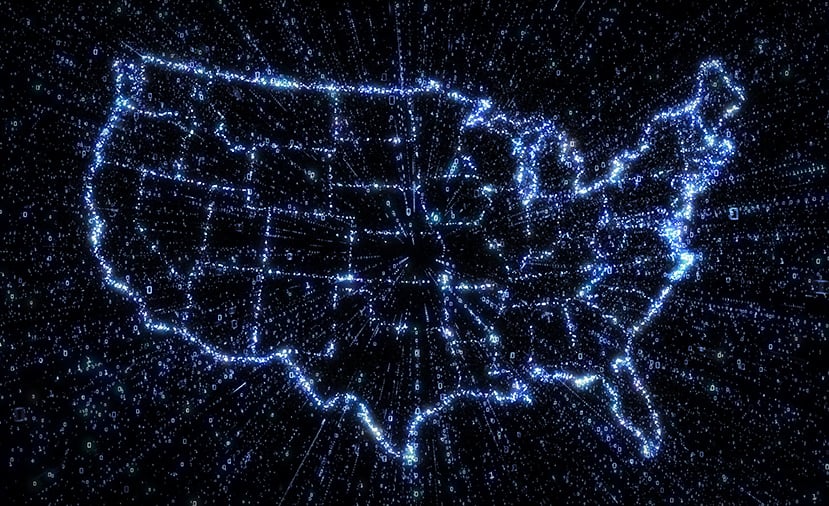 Nordic's nRF9160 system-in-package (SiP) is now certified for operation in Verizon's LTE-M network.
End products with an integrated nRF9160 SiP can now be deployed in the world's third biggest country, opening up huge potential markets for both consumer and industrial applications.
Verizon is one of the largest mobile network operators (MNO) in the United States. Obtaining their module certification marks a major milestone for the nRF9160 SiP.
Read more: Introducing the nRF91 Series
Not all certification is the same
Certifications for cellular IoT can be divided into three categories, regulatory, global and MNO certifications.
Regulatory certifications cover a specific region or country, and are required for all radio equipment. This ensures that the device behaves as it should, operating in the correct frequency range, with the correct output power and without exceeding radiation outside the appropriate frequency band. The best-known regulatory certifications are FCC (United States) and CE (Europe) but there are many more, including ISED for Canada and SRRC for China.
The Global Certification Forum (GCF) and PCS Type Certification Review Board (PTCRB) are the two main global certifications. These independent certification schemes ensure compatibility with the LTE 3GPP specification, enabling interoperability between end devices and base stations. Generally speaking, GCF certification is required in Europe and Asia and PTCRB is required in the United States, although there are exceptions to this.
MNO certification is achieved by completing the MNOs own certification schemes. These are required to operate using the network of a specific MNO. The Verizon certification falls into this category. Most MNOs do not have their own certification scheme, and only require GCF and/or PTCRB.
The nRF9160 SiP has had the appropriate U.S. regulatory certification (FCC) and global certification (PTCRB) for some time. Now with the Verizon certification in place, the puzzle is complete and the nRF9160 SiP is ready for full deployment.
Here is a complete overview of all nRF9160 SiP certifications.
Plug and play with Nordic and Verizon
Nordic offers two options for cellular IoT development with the nRF9160 SiP: the nRF9160 DK and the Nordic Thingy:91.
The nRF9160 DK is the main development kit for developing your application, with your selected sensors that you connect. It enables full-blown programming and debugging with the on-board debugger from SEGGER. It has dedicated pins for measuring current and has RF connectors for measuring the RF signal. The LEDs, buttons and switches are user-programmable and GPIOs are available through headers and edge connectors.
Alternatively, the Nordic Thingy:91 is a prototyping platform for quickly developing proof-of-concepts, demos and prototypes. It integrates a wide range of sensors to measure acceleration, temperature, humidity, pressure, air quality and more, in addition to a rechargeable Li-Po battery. It has one button and one RGB LED that are user-programmable.
Read more: Simplify Cellular IoT Prototyping With Nordic Thingy:91
Both the nRF9160 DK and the Nordic Thingy:91 come with an eSIM from iBasis. According to the iBasis IoT network coverage page, it can be used with both LTE-M and NB-IoT in the United States.
They are of course also compatible with LTE-M Verizon SIM cards, which can easily be ordered here. Register them through the Verizon Open Development portal, and then it is just to insert one into the nano SIM card slot and you are good to go, plug and play.