Remote industrial monitoring provides critical data and insights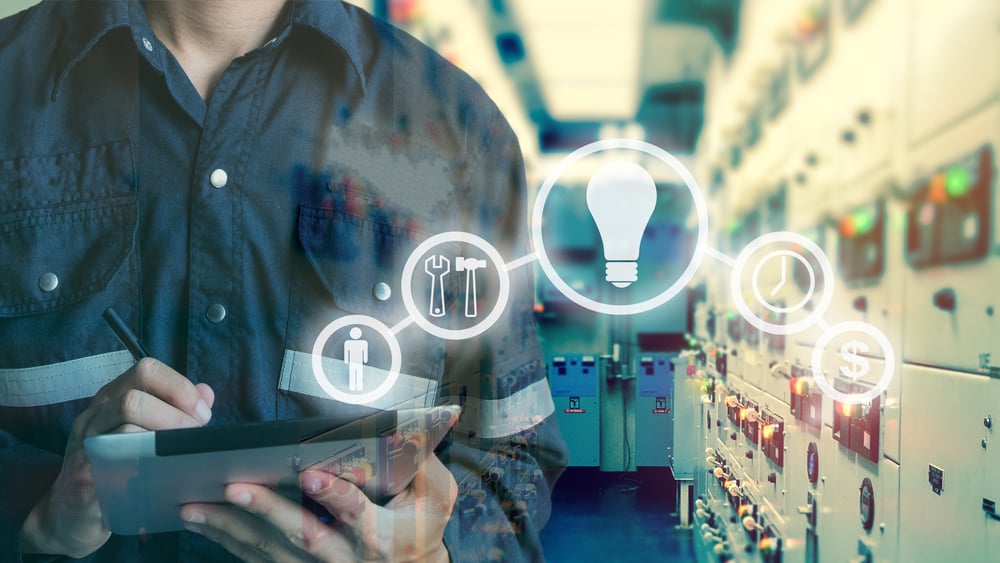 Monitoring different industrial quantities, and understanding what this data might represent, is important to many sectors – from manufacturing, transportation, and logistics, to mining, energy and utilities, among others.
The downside is that someone must visit the worksite to gather the information. These visits often have to be made at inconvenient times, while the worksite conditions may range from uncomfortable to downright dangerous.
But now, powered by the Industrial IoT (IIoT), advanced measurement solutions enable remote industrial monitoring applications – eliminating the need for personnel to leave the factory or office. Once deployed, today's energy-efficient and robust devices can operate for years without maintenance or replacement.
The IIoT leverages the capabilities of smart sensors and real-time data analytics to deliver actionable insights. Typical applications include optimization of production lines and supply chains; asset management and predictive maintenance to reduce downtime; smart grids and smart metering.
The advantages of the IIoT
By using the IIoT to monitor industrial units, machines or processes, engineers can keep a watchful eye on operations and take corrective action when needed. However, perhaps the biggest benefit of IIoT is the potential for increased efficiency as manufacturers and facility operators can automate and optimize their processes.
The IIoT helps with predictive maintenance too. For complex machinery, sensor information could include data such as location, temperature (and variance), friction, noise, irregular vibrations and more. By monitoring machine operation time and performance using strategically placed wireless sensors, operations managers can pinpoint exactly when machines and tools need maintenance instead of relying on an inefficient predetermined schedule.
Level and motion monitoring
Two Nordic-powered cellular IoT measurement solutions—a wireless level-measurement product and a motion and vibration detection device—are enabling a range of sustainable, remote industrial monitoring applications.
Wastewater, chemical and petrochemical, and mining industries, for example, all require intermittent observation of fluids. This ensures tanks don't run out or overflow, and that the fluid is being drawn from the tank in line with expected usage.
Developed by Finland-based industrial IoT solutions company, iProtoxi, the Aistin Level device integrates object distance, ambient temperature, and orientation sensors to measure any surface level and its important properties accurately.
Typical use cases for the system include measuring the fill level of fuel and water tanks, the fill rate of waste bins or gravel storage, and the temperature and level of foodstuffs, as well as the delivery of predictive alerts when empty containers need to be filled.
Approximately 1500 of Wastebook's Aistin Level-based Jaete smart devices have been deployed across Oulu, Finland—covering 60 per cent of the companies in the area—enabling the city's main waste management service provider to optimize its routes around the collection of filled trash cans.
iProtoxi has also developed the Aistin Motion device, which measures motion and vibration, enabling the user to accurately monitor, for example, the true total usage time of an engine and a number of start-stop cycles. Use cases for Aistin Motion include detecting changes in device vibrations for electricity networks, operation time and predictive maintenance for cranes, pumped volume for sewage pumps, and the engine condition of various motors.
Wired-to-wireless sensors
Facilities equipped with wired industrial sensor networks can also take advantage of wireless IIoT technology. TZero's Machine Mailbox, an IIoT gateway based on Nordic's nRF9160 SiP cellular IoT solution, brings Cloud connectivity to critical systems where a large legacy installed equipment base represents a significant capital investment. It also brings connectivity to locations where network access is challenging, such as manufacturing equipment, robotics, or chemical plant monitoring.
By combining cellular connectivity and Cloud computing, MachineMailbox provides a quick and accurate picture of what's happening during an industrial process. In a brewery environment, for example, where timing and control are crucial, yet measurements are traditionally made manually, it can be deployed to automate fermentation monitoring.
A rosy future
Driven by growing industrial automation and rising demand for industrial mobility, the global remote monitoring and control market—estimated to be worth $25.85 billion in 2021—is expected to reach $43.6 billion by 2031, registering a compound growth of 5.3 per cent over a 10-year period (says analyst Allied Market Research). The market is fragmented into oil and gas, power generation, food and beverage, water and wastewater, and the 'others' category – the latter of which contributed to more than a quarter of global revenue in 2021 and is expected to dominate by 2031.
With IIoT remote monitoring solutions supporting real-time analysis and improved decisions, tomorrow's industrial automation will be efficient, flexible and sustainable.