The next step for M2M communications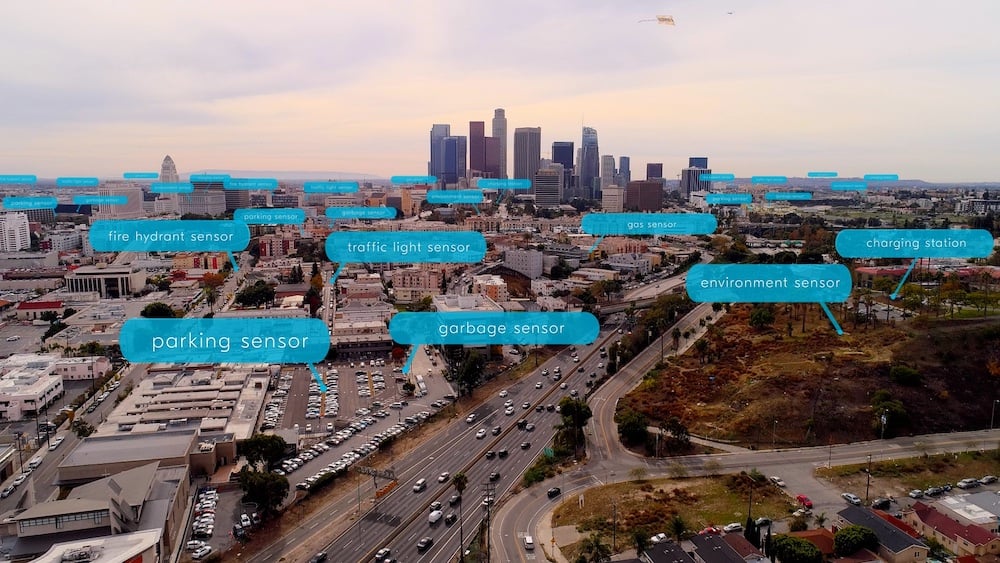 Machine-to-machine (M2M) communications date back to the late 1960s. Still, it is only now that new wireless technology allows its adoption at a scale of a million devices per kilometer.
The evolution of M2M
As far back as 1968, the "father of M2M", Theodore G Paraskevakos, came up with the idea of using phone lines to call electricity meters for their consumption readings. While his idea gained some commercial traction, things remained low-key until Siemens pioneered cellular M2M in the mid-1990s. Other companies followed and, by exploiting the 2G and 3G cellular infrastructure and using industrialized versions of handset modems, M2M expanded into a significant industrial sector.
However, the modems were expensive, bulky, and consumed lots of power. These drawbacks limited applications to large capital equipment and commercial units such as ticket- and vending machines. But with the advent of cellular IoT the segment dramatically expanded. The cellular IoT technologies NB-IoT and LTE-M take advantage of cellular infrastructure in the same way as older modems. But compact, power efficient products such as Nordic's nRF9160 SiP have extended M2M connectivity to thousands of new applications.
M2M thinks big
The next phase of M2M's growth will leverage 5G networks. Engineers have been thinking ahead to what will be needed and have defined the future of "massive machine type communication" (mMTC). It's a future that sees the very large scale installation of low-power wireless for M2M applications.
By very large scale, engineers mean the deployment of up to one million devices per kilometer. To meet the needs of demanding applications, an mMTC technology also requires one millisecond communication latency between nodes and 99.99 percent radio reliability. It's a tall order, but the solutions are close by.
mMTC is formalized in the International Telecommunication Union's (ITU) umbrella publication covering fifth generation technology standards for radio networks. The document, entitled International Mobile Telecoms (IMT)-2020 5G essentially sets the standards and specifications for 5G networks.
Non-cellular 5G
NB-IoT and LTE-M are being further developed to meet the demands of mMTC, and there is another technology that forms part of IMT-2020 5G. DECT New Radio (NR)+ (originally called DECT-2020 NR) meets all the technical requirements for mMTC. It comes from the DECT Forum - a group dedicated to developing and improving digital enhanced cordless telecommunications (DECT).
DECT NR+ uses the 1.9 GHz operating frequency. This is a global, license-free spectrum allocation (with the current exception of Japan, India and China). Because it's free, DECT NR+ is cheaper to run than its licensed equivalents. Range is hundreds of meters indoors or up to several kilometers outdoors. Interestingly, although it is included in the 5G networks standards document, DECT NR+ isn't a cellular technology. It does share some technical elements in common with cellular, but instead of having to use licensed networks engineers can build their own dense private networks using a free band and without the need for SIMs.
The technology can support up to four billion unique radio devices in a single network and up to 65,000 within radio communication distance. Networks can be customized to support high data rates (up to several gigabits per second) or low power consumption (below 10 microamp average power consumption).
Start planning for DECT NR+
Nordic is working on a commercial DECT NR+ mMTC solution using its nRF91 Series architecture. Finland-based massive IoT software specialist, Wirepas, is collaborating with Nordic on the project. Because 1.9 GHz is recognized as a global license-free band, a single Nordic and Wirepas product will be suitable for all regions, lowering costs. The first products will be available in 2023 for applications as wide ranging as factories, warehouses, asset tracking, robots, street lighting, traffic management and professional audio.
As NB-IoT and LTE-M evolve, and DECT NR+ is fully commercialized, engineers can connect virtually every machine to every other machine using relatively inexpensive, reliable and low-latency wireless technology. Mr. Paraskevakos must be very impressed by how far his brainchild has come.