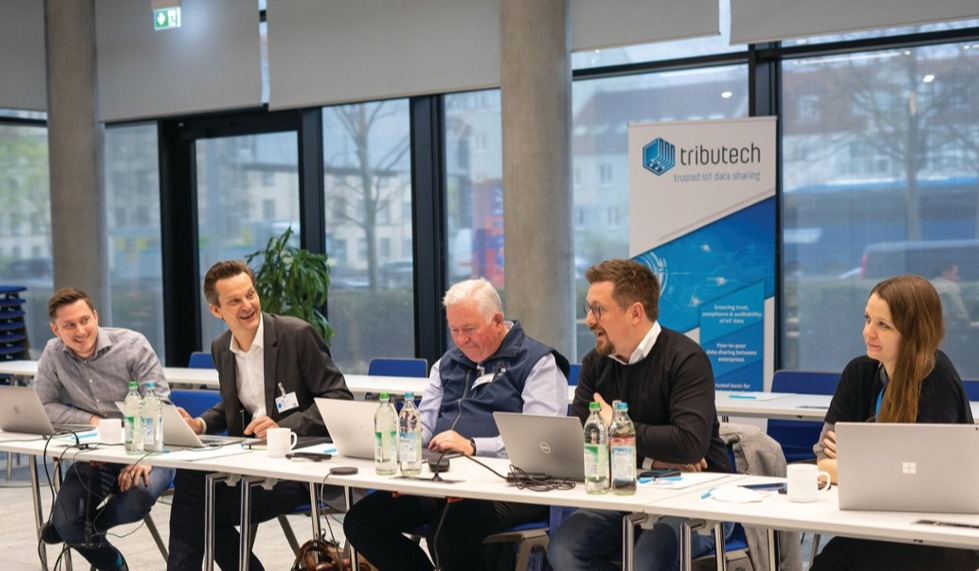 A study published in the U.K. earlier this year forecast the cellular IoT (LTE-M/NB-IoT) market would double in the next four years to $61 billion. Predictions aren't always reliable, of course, but the numbers are significant, and if the sector lives up to its promise, continuous innovation will be essential.

Innovation is a subject close to Nordic's heart. At last count, more than three-quarters of Nordic's staff are employed in an R&D capacity, but it's not just about us. To build and maintain a strong, fast-paced, and innovative sector Nordic also needs to engage and support developers, which is why we recently gave our backing to Tribute

ch Solutions' Smart Product Challenge for IoT Solutions.

The challenge aimed to uncover the next generation of cellular IoT innovators developing smart, secure connected products using advanced sensor hardware and connectivity technologies. All the entrants received a free smart product development kit, including Tributech's nRF9160 SiP-powered 'Tributech OEM module', Nordic's nRF52840 DK, and Infineon's Shield2Go sensors. There were 24 entrants, ten finalists, and three winners. And the three winners did not disappoint.
Supporting diabetics and their doctors with cellular IoT
sendance, a spin-off from the LIT Soft Materials Lab at Johannes Kepler University in Linz, Austria, entered its sendance-grid, a network of sensors with conformable connections that can be produced in a flat, 2D shape and then applied to the complex surface of 3D printed wearables. The first application for the product is custom-made orthotics—such as diabetic insoles or prosthesis shafts—that, when embedded with pressure, temperature or humidity sensors, for example, could support patients and their physicians and help prevent diabetic ulcers and sores. Wireless connectivity provides users and doctors with near real-time feedback to improve the efficiency and safety of orthotic therapy.
Cellular IoT promises sustainable mobility solutions
The second winner was Carployee, part of U.S.-based RideAmigos. The company is developing a tracking solution that provides access to data for stakeholders in the commuter mobility supply chain. For example, employers, local governments, transit agencies, and micro-mobility companies can access data that rewards commuters for making transport choices that reduce congestion, emissions, and parking costs. The blockchain-based data market would consist of commuters earning tokens for providing mobility data, while data-accessing parties would burn tokens to access the information. The reward amount will depend on the data quality and sustainability of the transport mode. At the same time, corporate and municipal participants can boost rewards for desirable behavior, such as using public transit over private travel.
Promoting emission reductions with cellular IoT
The last of the three winners was JUHUU BikeBox, a company also aiming to promote sustainability and reduce traffic congestion and emissions by developing bicycle storage boxes. The company's BikeBoxes are designed to encourage commuters to use their bicycles rather than cars to commute to work or their nearest transport hub by providing a means to securely store their bike without fear of it being stolen or vandalized. The user can open and unlock the BikeBox via a smartphone app and are charged for the time their bicycle is safely stored. The wireless connectivity enables firmware over-the-air updates and remote alarm system monitoring.
Sustainability and innovation with cellular IoT
We applaud the winners for their ingenuity. What each also shares in common with Nordic is a commitment to sustainability. Since 2015, Nordic has monitored and improved its carbon footprint and, since 2020, has committed to the United Nations' Sustainable Development Goals, including climate action, sustainable cities, clean energy, and good health and well-being. Specific goals all of these winners are helping achieve. Nordic Semiconductor is a company built on innovation, but one now equally driven by achieving sustainability. We applaud the competition winners, our partners, and all developers who share the same goals.