Wireless tech transforms skiing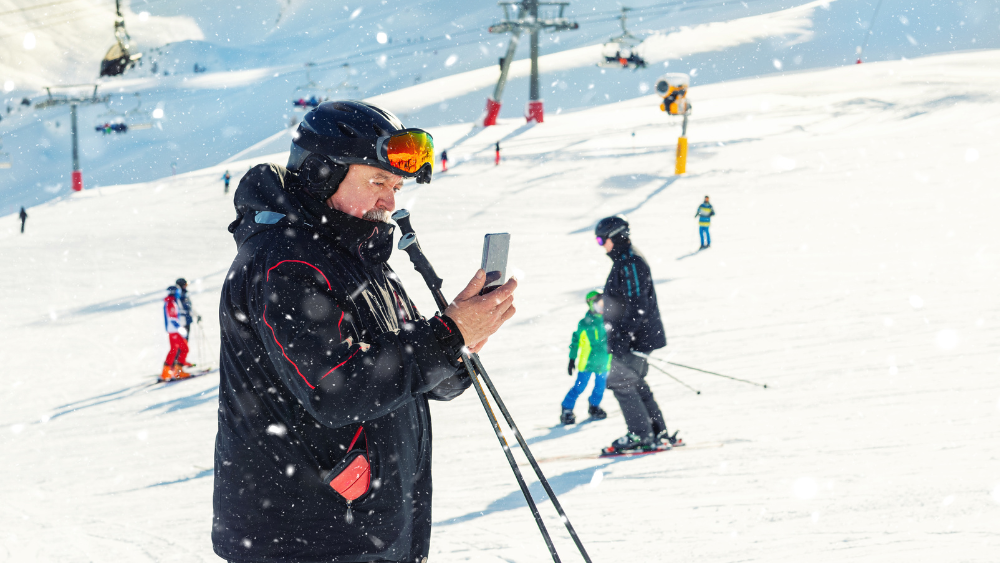 From the Swiss Alps to Whistler, Canada, in the Northern Hemisphere and from Las Leñas, Argentina, to The Remarkables in New Zealand in the Southern Hemisphere, devotees of winter sports with deep enough pockets can forever circumnavigate the planet chasing the endless winter.
More than a third of the world's countries offer outdoor skiing and snowboarding facilities, and around 400 million people visit a ski resort yearly. It's a multi-billion dollar industry employing hundreds of thousands of people, and like any other big business, technology has an increasing role to play in its success.
For example, climate change, lack of snowfall, and glacial retreat has brought advanced snowmaking technology to the fore. Saudi Arabia is building a $500 million ski resort in the desert, and last year's Beijing Olympic Games was the first Winter Games in history to rely on 100 percent human-made snow. For the ski industry, climate change is a hot-button topic. So too, is safety.
Safely does it on the slopes
According to research, skiing, and snowboarding accidents account for around 600,000 injuries each year. It may sound a lot, but skiing is safer than you think, and loss of life is extremely rare. Nobody is getting complacent, though, and technology is not only bringing snow to our slopes but safety too.
For example, ski navigation devices using Bluetooth LE wireless connectivity to relay data to smartphone apps to provide turn-by-turn audio navigation, start-and-end point navigation, and tailored routes based on ability are becoming increasingly available. The same apps allow friends and family to keep track of each other on the mountain, identify meet-up spots, and avoid over-crowded runs. It's a step change from the 'technology' that dominated in the preceding 100 years – a map, a compass, and an altimeter.
IoT networking for ski schools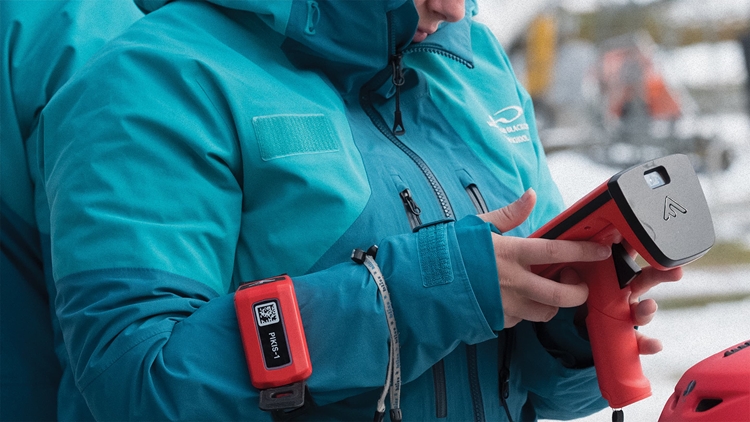 Cellular IoT wireless technology is also being embraced on the snowfields to promote safety and management tools for ski resort operators. Last year, snow sports product company flaik upgraded its ski school workforce management solution to include IoT network capabilities to further enhance the visibility of thousands of guests and instructors anywhere on the mountain in near real-time.
The platform comprises a wearable device integrating Nordic's nRF9160 SiP and a web-based dashboard. The nRF9160 provides the GNSS positioning and cellular IoT connectivity, allowing the skier's location data to be relayed from the tag to a smartphone or tablet via the Cloud. The nRF9160 combines the LTE-M cellular network location data with the GNSS trilateration for precise position monitoring of the device and the skier.
The positions of ski school guests and instructors are continually relayed to the flaik servers, allowing ski schools and resorts to access live and historical GNSS data to comprehensively understand what is happening on the ski fields. From the Cloud, all the flaik tag location information can then be viewed through the web-based dashboard.
For example, ski management personnel can connect late students to classes in minutes or track any classes late to return at the end of the day. At the biggest resort at which it is deployed in Whistler, flaik can scan and associate up to 3,500 devices to guests and instructors in a 30-60 minute window.
Winter wearables bring the fun
Of course, above all else, skiing and snowboarding are meant to be fun, and wireless technology is also employed in winter sports for play and work. The industry is now awash with wearable devices that can help skiers improve, using a raft of sensors and Bluetooth LE connectivity to provide continuous in-ear feedback to a skier as well as tips and suggestions for improvement via a smartphone app, for example, on how to fine-tune your body position and edge control.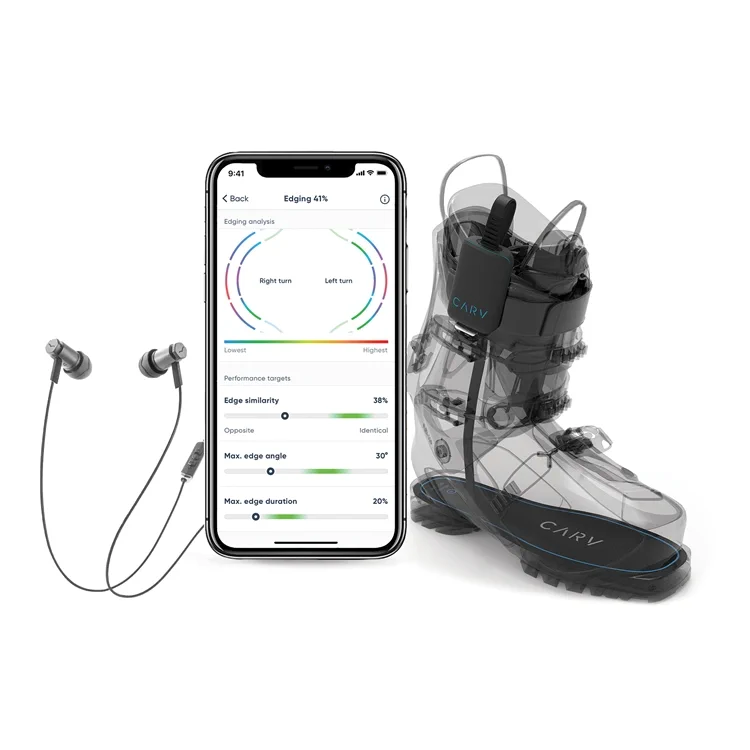 Key are the sensors that can provide data on every metric a skier could want—speed, turns, pace, vertical, mileage, and G-force—and a powerful processor to supervise them and run their complex algorithms. For example, MotionMetrics' Carv wearable comprises two ultra-thin footbeds with MEMS accelerometers, gyroscopes, magnetometers, and capacitive pressure sensors that fit underneath the linings of any ski boots.
The built-in sensors track the skier's motion and pressure distribution during every turn throughout each ski run, providing a comprehensive data set across four key skiing categories—balance, edging, rotation, and pressure—based on 35 metrics. Nordic's nRF52832 SoC powers the device, its 64 MHz Arm Cortex M4 processor supports the application's Floating Point and Digital Signal Processing computations, while the Bluetooth LE connectivity relays this to the user's smartphone to offer live in-ear feedback from the sensors on how to improve. For example, "keep your weight forward" or "apply more pressure to your outside ski."
As well as making skiing a safer and more enjoyable activity, this technology is also opening the sport up to more people, with the cost of wearable devices a fraction of the price of expensive private skiing lessons. This will help grow and democratize an industry already quickly bouncing back from pandemic shutdowns.