Wireless technology keeps us safe at home, work and play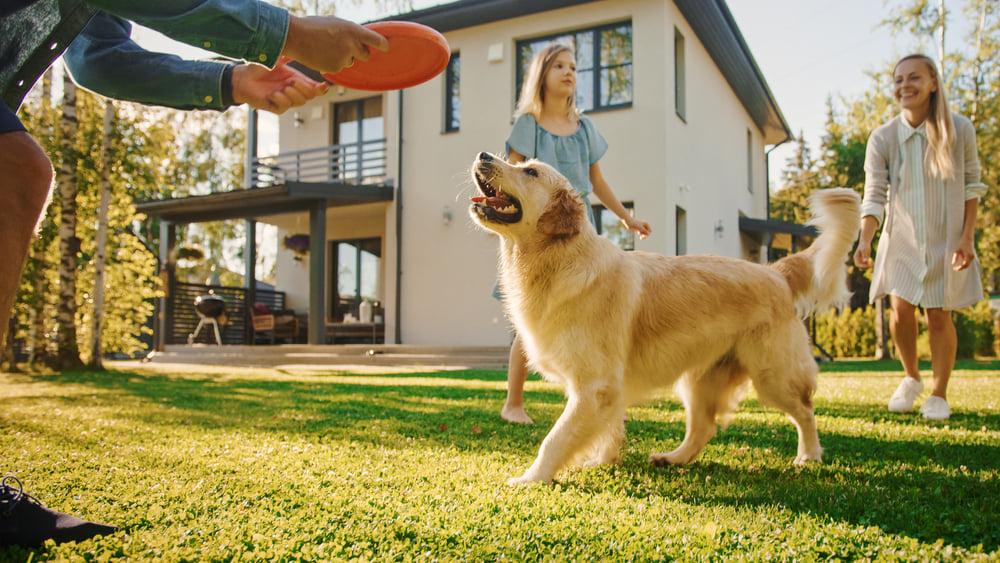 Wireless technology saves lives every day, sometimes in extraordinary ways. After spotting flames rising from a residence in Scotts Valley, California, a passing jogger rang the doorbell in an effort to notify the homeowners. The owner wasn't home, but the wireless doorbell was connected to a smart home hub that alerted her to the jogger's attempt to make contact. In an instant she provided him with the security code, enabling him to run into the house to rescue her pets from the fire.
Texan Joey Lowe was equally fortunate when he passed out on his porch on a very hot summer's day. His wife and son were out of town but received a motion alert from their smart home doorbell app when he collapsed, and were able to contact a neighbor who called 911 to transport Joey to hospital to treat the cardiac episode.
Not every instance of technology keeping us safe is so dramatic, but as the 'Internet of Everything' delivers ubiquitous connectivity at home, at work and at play, wireless devices are keeping a watchful eye on us as never before.
Safety begins with a smart home
The smart home is still viewed with caution by some observers as interoperability, cost, and ease-of-operation concerns in particular have cooled consumer interest. We are all aware of the tech—from smart lights and energy management, to devices designed purely for convenience—but how many of us actually use it? According to analysts, around 16 percent of homes currently employ some form of smart technology, but the numbers are trending upwards rapidly as the industry addresses standardization concerns.
Unifying connectivity standard Matter will deliver consumers greater simplicity, ensuring, for example, any Amazon Echo device can control any third party smart home security product, or any other Matter smart home device. This interoperability should act as an accelerant for smart home tech where security above convenience is also driving renewed interest from consumers. As fun as it might be to remotely and wirelessly control our lights, air conditioning or blinds, keeping our castle safe from uninvited intruders is a more pressing concern.
As such the market has been flooded with simple, user-friendly, easy-to-set-up wireless security systems, fully controlled and programmed via a smartphone app. These systems enable remote, wireless locking and unlocking, and the ability to issue temporary access to tradespeople or babysitters without handing over precious keys or lock combinations. An owner can also be notified if a lock is being tampered with, even if they are on the other side of the world.
And not every threat to our safety at home comes in human form. Wireless smart smoke and carbon monoxide detectors can alert smart home owners via a smartphone app in the event of an issue – whether they are at home or not. They can detect steam from smoke, can be disabled from the app in the event of a false alarm, and tell you when the batteries are running low, without the device 'chirping' at you in the middle of the night.
Transforming workplace safety with wireless technology
The pandemic may have spawned the work-from-home movement, but not all of us are fortunate enough to be able to earn a living from our living room. For those people—first responders, construction laborers, and farmers for example—who need to venture past their front door for their employment, wireless tech is also transforming workplace safety.
People working alone are at particular risk of workplace accidents, where the ability to trigger warnings may not be an option if someone becomes incapacitated. Wearable, wirelessly-connected devices employing a raft of sensors that can automatically trigger an alert to an employer or first responders are increasingly commonplace, particularly in potentially hazardous work environments like mines, farms and heavy industry.
For example, using explosives in mining operations to break mineral-bearing rocks can result in toxic fumes lingering for hours. In-situ or wearable environmental sensors can ensure downtime is minimized and that workers don't re-enter the blast site until it is safe. Similarly, exhaust fumes emitted from underground excavating equipment and drilling machines can be kept within limits by monitoring with gas detectors and particle sensors.
On farms, checking there is enough grain to feed livestock is traditionally a manual exercise. Aside from the risks of falling, inhaling dust emissions or the aspiration of silage gas can be extremely harmful, and like mines, explosion and fire are also real threats. Wireless connectivity allows tanks in remote agricultural locations to report level sensor data so the farmer can monitor feed, fuel, water, or fertilizer levels through a Cloud platform, using their smartphone, tablet, or computer.
The power of cellular IoT wireless technology
The catalyst for many of these remote monitoring solutions is the capabilities of mature cellular IoT technology and the increasing ease with which it can be integrated into new solutions and application areas.
Mines and farms are often isolated, but cellular IoT network infrastructure is ever expanding and is increasingly available even in remote locations. The technology can either power a gateway to pass data from a group of Bluetooth LE IoT devices to the Cloud or power sensors with end-to-end IP connectivity. Base stations can support tens of thousands of cellular IoT connections, and the communications are fully bidirectional, robust, reliable, and secure. Moreover, NB-IoT can penetrate further below ground than other wireless IoT technologies.
Playing it safe with wireless technology
Outside of our homes and our places of work, wireless technology is also keeping us safe in other ways. In the last five years wearable devices that double as safety devices have proliferated. Today's ultra miniaturized SoCs and SiPs enable designers to embed wireless connectivity in imaginative form factors such as bracelets or necklaces that double as panic buttons.
For these personal safety device applications, Nordic's nRF9160 low power SiP with integrated LTE-M/NB-IoT modem and GNSS can provide cellular IoT wireless connectivity between the device and the Cloud, eliminating the need for a smartphone or gateway. The nRF9160 SiP combines LTE-M cellular network location data with GNSS trilateration for precise position monitoring, while the nRF9160's assisted and predictive GNSS also saves power by speeding up time-to-first-fix (TTFF) on the satellites.
And while wireless wearables have long been synonymous with keeping fit and urging us to increase our daily activity, they are now by design trying to keep us safe in the process. For example, cycling while a hugely popular pastime around the world, is also frequently hazardous. In 2020, The U.S. Consumer Product Safety Commission reported nearly 426,000 emergency department-treated injuries associated with bicycles.
Using Bluetooth LE-powered sensors and GPS, cycling helmets can now be transformed into a live GPS tracker, crash detector and safety beacon. Cycling equipment leader, Specialized launched one such device that uses a built-in accelerometer and gyroscope to detect any potentially dangerous incident by the measurement of linear and rotational forces to the cyclist's head that typically occur during a bicycle crash. When it detects the possibility of a serious accident, it launches a countdown alert on the partner smartphone app. If the rider is uninjured they can then manually cancel the countdown. However, if the rider is injured and unable to cancel the countdown, the app sends a text alert notifying the user's emergency contacts of a possible accident. In addition, the rider's location—established by the device's most recently uploaded GPS coordinates—is immediately sent to all contacts.
It is one example among many of wireless technology making everyday life simpler, safer, and healthier for billions of us.