Winners aim to build a smarter sustainable world with Bluetooth LE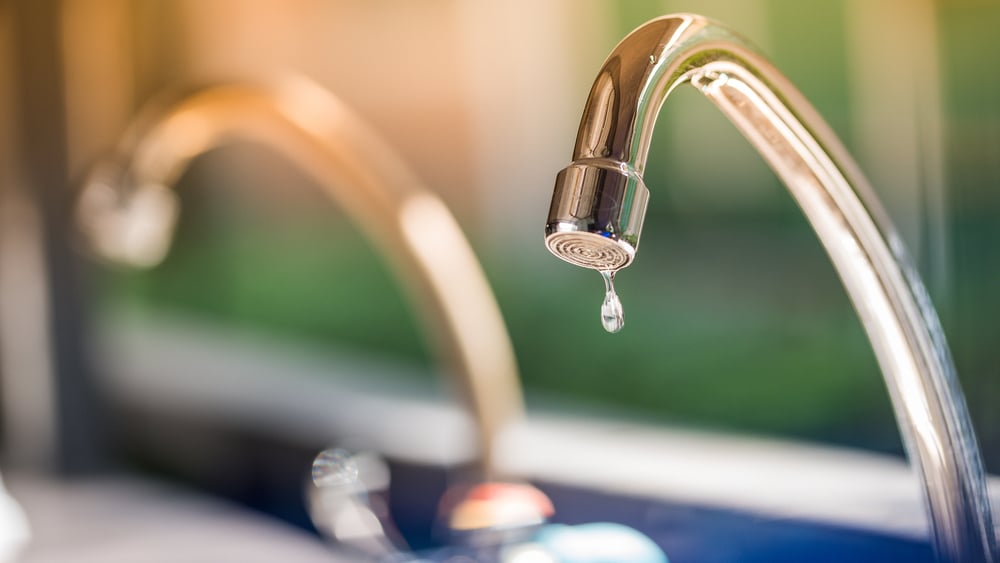 The natural resources around us represent the basis for all human activity on Earth. We use these resources to produce food, clean drinking water, clothes, electrical energy, and everything else we need to survive. But these resources are limited.
Fortunately, innovative developers are doing more than simply considering environmental, social, and governance (ESG) factors when designing their solutions; they are actively aiming to create solutions that cut down the world's 'ecological footprint' – the total amount of resources we consume.
This was recently evidenced by the results of a design challenge in which the winners demonstrated solutions for smarter sustainability using the power of sensors and wireless connectivity.
Smarter sustainability with Bluetooth LE
The Smarter Sustainable World Challenge with Nordic Semiconductor—launched in conjunction with hardware education community hackster.io (an Avnet company)—called upon participants to plan, design, and prototype cutting-edge solutions that reduce humanity's ecological footprint. Over the four-month contest period, 468 participants from 63 representative countries joined the contest, with 50 final qualified submissions.
Participants were provided with Nordic Thingy:53 multiprotocol prototyping platforms to help them realize their innovative ideas. The Nordic Thingy:53 is an easy-to-use, battery-powered, multi-sensor IoT prototyping platform based on Nordic's nRF5340 dual-core Bluetooth 5.3 SoC. With integrated sensors for motion, sound, light, and environmental factors, Thingy:53 is an ideal platform for building Proofs-of-Concept (PoC) and developing new prototypes quickly without building custom hardware. It also offers embedded machine learning (ML) directly on the device, powered by Edge Impulse.
According to Bjørn Spockeli, Senior Project Manager, Nordic Semiconductor, and a member of the challenge expert jury, alongside Robin M. Saltnes, Senior Product Marketing Engineer, Nordic Semiconductor, all the winners and participants of the Smarter Sustainable World Challenge should be commended for their dedication to sustainability innovation and their impressive ability to take advantage of the Thingy:53 prototyping platform.
Nordic's support of this challenge showcases the company's ongoing commitment to supporting the UN's Sustainable Development Goals (SDGs). Since 2015, Nordic has monitored and improved its own carbon footprint, and since 2020 has been committed to the SDGs, including SDG 6: Clean Water and Sanitation, SDG 7: Affordable and Clean Energy, SDG 11: Sustainable Cities and Communities, SDG 12: Responsible Consumption and Production, and SDG 13: Climate Action.
So how did the winning projects address the ecological footprint challenge?
A smart water tap leakage controller
Water is a scarce resource that needs to be used sparingly. Across the globe, people go for days without this very basic need. Due to climate changes and other factors, we are gradually running out of underground water while rainfall is steadily decreasing.
Yet countless liters of water continue to be lost through water taps either left unclosed or not appropriately closed every day, representing a major concern for the world at large. We all have a duty to save water and, by doing so, save lives. The good news is wireless technology can help make this objective a reality.
To this end, the overall winner of the Smarter Sustainable World Challenge, Elijah Maluleke from South Africa, created a smart water tap leakage controller that automatically closes a valve whenever there is an abnormal flow of water through the water tap. The IoT device communicates the gathered water usage information to the tap owner and monitors daily water usage of the tap on which it is installed. Maluleke showcased the final installation at a local farm.
This solution demonstrated innovation and engineering skills by implementing a valve shut-off controlled by a servo motor. With the tap left open, when a person moves away from the water supply, the Thingy:53 automatically shuts off the flow of water via the servo until a person is once again detected. The volume of water saved, when scaled to the myriad number of water supplies, could have a huge impact on conservation efforts.
With limited resources available in the rural context, the judges were impressed with this accomplishment from a hardware and software development perspective. The simple prototype has great commercialization and impact potential, the judges said, as it is applicable to all the water taps in the world. Moreover, the affordable solution can be implemented in under-developed regions.
A vertical self-regulating soilless farm
Mateusz Pająk from Poland created a vertical self-regulating soilless farm built to fight the food storage crisis and achieve maximum yield with the power of the IoT, as well as control engineering for the application of soilless vertical farming. The project takes advantage of the environmental sensing and ML capabilities of the Thingy:53 – a board Pająk describes as perfect for low-power environmental sensing.
The judges were impressed by the technical detail and feasibility of the prototype – including the CAD renderings and 3D printed parts to maximize airflow, the maximized density of crop placement, the software 'stack' provided and the thorough documentation – which they said could certainly be scaled to make an impact on food production capability.
According to Pająk, vertical farming methods combined with state-of-the-art control systems and available embedded hardware can aid quality and ethical food production.
A sustainable irrigation automation platform
The AgroNordic team from Mexico, comprising Luis Eduardo Arevalo Oliver, Victor Altamirano, and Alejandro Sanchez created a sustainable irrigation automation platform with predictive analysis that addresses urban farming and crop health. It provides the community with a complete solution that could be used out of the box. The team built a full software stack, including all sensors and the Thingy:53, as well as connectivity to the Amazon Web Services (AWS) Cloud platform and a web-based dashboard to view the status of all components and crops.
The judges were impressed by the project's water usage reduction capability, the source code availability, and the extensive and well-written project documentation.