Making cellular IoT deployment easier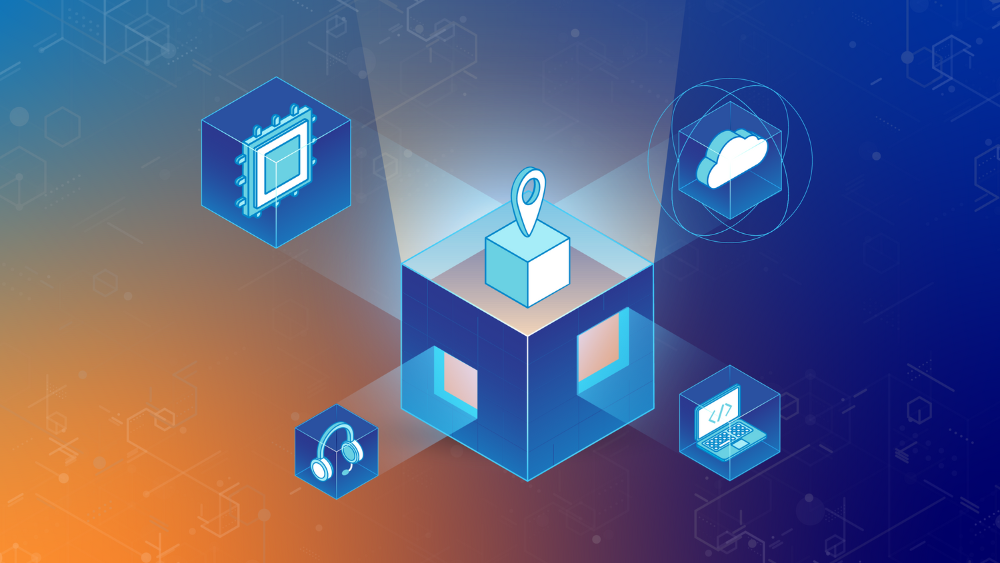 The McKinsey Global Institute, an economics research firm, has estimated that by 2030 the IoT could enable $5.5 trillion to $12.6 trillion in value globally, including the value captured by consumers and customers of IoT products and services[1].
However, from where we are today to the IoT of 2030 is not a straightforward path. The wireless tech underpinning the IoT is complex to build, deploy, and maintain. But with the introduction of a new end-to-end solution, Nordic is making it easier and quicker to bring a cellular IoT end-product to market and support its implementation.
Dealing with cellular IoT and a fragmented supply chain
Such support is needed because, previously, many companies struggled to adopt cellular IoT due to the engineering difficulties presented by chipsets based on stripped-down mobile handset technology. Because these chipsets weren't designed specifically for cellular IoT, they were clunky and offered poor battery life, and less-than-robust connectivity.
The problem was made worse when the hardware was packaged into modules from a second vendor and used firmware from a third. The customer became confused as to where to turn for engineering tools and technical support for their cellular IoT development. And if that wasn't enough, things were made more complicated by the requirement to engage a cloud services provider to look after IoT products in the field.
At each step of the chain, the developer potentially had to deal with a different company that often had little or no interest in making sure its technology worked well with other parts of the system. That left it down to the designer to spend time solving gritty technical issues instead of focusing on enhancing their application.
A different approach
Nordic's approach to wireless has always been to abstract the complexity away from the underlying technology so the developer is freed to use the connectivity to build novel applications. By making wireless tech easier to design with, developers are relieved of the tricky RF engineering and software protocol challenges. That enables them to focus on the application and its associated software, accelerating time-to-market, and generally making for a better end-product.
With product families such as Nordic's Bluetooth LE SoCs (the nRF52, nRF53 and nRF54 Series) the strategy of simplifying design and deployment extends to offering an end-to-end solution. Customers can access silicon, firmware, development tools, and modules (through Nordic solution partners) from a single supplier, safe in the knowledge that everything will work in harmony. And if engineering challenges do arise with the end-product, Nordic is on hand to offer comprehensive and expert technical support.
Extending the end-to-end approach to cellular IoT
Cellular IoT is the market leading LPWAN for secure and reliable long range connectivity. According to analyst Statista, the cellular IoT technologies, NB-IoT and LTE-M, make up 47 percent of the LPWAN market, with LoRa contributing 41 percent[2]. Nordic has now extended its pioneering end-to-end approach to cellular IoT and DECT NR+ ("NR+").
That makes the company the first to offer a fully inclusive, world-class, massive IoT solution. Nordic's offering brings simplicity, stability, and cost efficiency to cellular IoT design, manufacture, and deployment. Developers can access SiPs, software, and services designed and supplied by a single company. That will help them save considerable time, money, engineering resources, and frustration from dealing with traditional fragmented supply chains.
Cellular IoT – from prototyping to the market and beyond
The cellular IoT solution hardware is based on two new nRF91 Series products, the nRF9161 and the nRF9131. The plan is for the nRF9161 to be a globally precertified SiP. That will make it possible to use a single device to select either cellular IoT, or NR+ for massive, ultra-reliable private 5G networking. The nRF9131 SiP is a feature-compatible alternative to the nRF9161, measuring half the size and offering greater flexibility in design and sourcing for high-volume businesses.
New SiPs are developed through Nordic's unified and scalable nRF Connect SDK. The nRF Connect for Desktop software also offers unique cellular IoT tools for optimizing power consumption and evaluating, monitoring, and debugging network connectivity.
Deployed customer end-devices based on the new SiPs can optionally be supported by Nordic's nRF Cloud, which brings lower power, higher security, and flexibility to IoT device management. nRF Cloud offers a connectivity platform and cloud services solution from onboarding to decommissioning. Two new sets of services, nRF Cloud Security Services and nRF Cloud Device Management offer secure remote provisioning, cryptographic identity authentication, device state monitoring, and protocol-agnostic connectivity options. Nordic's SiPs also combine well with other Cloud management services.
Building the cellular IoT foundation
Designing and implementing cellular IoT applications is never likely to be trivial. But by offering an end-to-end solution, Nordic has made things easier. And with the company's nRF9161 and nRF9131, customers can take advantage of high-performance, low-power consumption cellular IoT solutions certified for global use.
If the IoT is to reach the potential forecast by McKinsey, it will need a comprehensively engineered foundation. By introducing end-to-end support for cellular IoT, Nordic is among the leaders in helping its customers build strong IoT foundations that will last.