Project Connected Home Over IP (Project CHIP) becomes Matter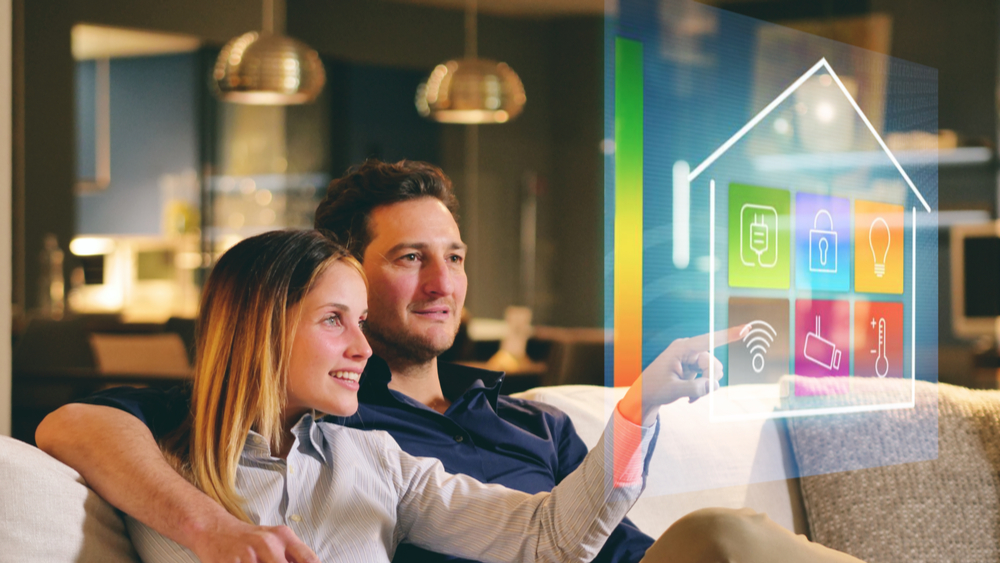 To address the existing barriers to IoT growth and adoption and breathe new life into the smart home market, members of the Connectivity Standards Alliance (formerly Zigbee Alliance) have launched 'Matter' (formerly Project Connected Home Over IP or Project CHIP).
Matter aims to be an industry unifying standard promising simplicity, interoperability, reliability, and security as the foundation for connected things.
What's in a name?
Following almost two decades operating as a global, open-standards organization for low-power wireless technology, in May, the Zigbee Alliance announced its rebrand to the Connectivity Standards Alliance (CSA). In so doing, the alliance seeks to elevate its brand identity, expand its global reach, and solidify its position as "the home for collaboration and development of IoT standards."
CSA followed up in line with these objectives by rebranding the initiative previously known as Project CHIP to Matter. The organization says it represents a new mark for consumers and users to recognize and trust. More than 180 companies, including Nordic Semiconductor, have already thrown their support behind the protocol and its open-source implementation by joining the Matter Working Group in CSA.
Read more: Key collaboration fast-tracks smart home vision
Matter's grand plan
The original Project CHIP set out to formalize the effort to achieve smart-home interoperability. The Matter collaborative will continue this vision to bring together ecosystems, device manufacturers, and technology providers to create usable and relevant standards.
The grand plan for Matter is to reduce complexity and ensure interoperability between wireless devices and platforms. That represents no mean feat, but the leading smart home end-product companies and trade associations representing various wireless technologies believe this is possible by creating a universal application protocol on top of the mature Transmission Control Protocol (TCP) and User Datagram Protocol (UDP). Such a protocol would be a good option for delivering end-to-end Cloud connectivity, security, and privacy between a wireless device and another device, app, or service.
By building upon TCP and UDP, as well as the mature Internet Protocol (IPv6) and other lower-layer protocols (such as Bluetooth LE and Thread), industry stakeholders have two objectives:
Enable interoperable communication between smart home devices, mobile app, and Cloud services
Define a specific set of IP-based networking technologies for device certification
Realizing the smart home vision
But how will these capabilities invigorate a stalled smart-home market? The answer lies inside the smart home itself, where people might finally enjoy the simplicity and flexibility they expect from wireless products and services that "just work." If the smart home is simple and reliable, it will also be popular.
Until now, attempting to set up a truly smart home—with various technologies including smart lighting, smart thermostats, smart door locks, and smart audio systems, all communicating in harmony—presented a frustrating challenge even for tech-savvy consumers. It is often difficult, or even impossible, for users to get a clear overview of which device works with what service or other devices. Such uncertainty inevitably leads people to either stick to a single brand, or worse, not invest in smart-home technology at all.
Looking ahead, CSA anticipates the future standard will ensure seamless connectivity among Matter-certified devices and home hubs from various ecosystem suppliers, for example, Apple, Google, and Amazon. When this happens, customers will increasingly look to buy smart-home products displaying the Matter logo because it guarantees their devices will work reliably together.
Read more: The IoT is the new normal
Joining forces to drive Matter in China and beyond
For its part, Nordic Semiconductor is firmly backing Matter, and the company is taking an active role in developing the standard. By participating in all sub-working groups (technical, marketing, and certification) and organized test events, and cooperating with other companies, Nordic contributes to developing Matter implementation and example applications.
Having taken a leading role in the early development of Project CHIP, Nordic will now use its position in the Connectivity Standards Alliance Member Group China (CMGC) to help drive Matter in this significant market. The branch of CSA is designed to promote and achieve smart-home device interoperability in China by harmonizing technology standards and ecosystems.
Working with Matter
For a product to take full advantage of Matter, it must concurrently support both Bluetooth LE and Thread wireless protocols. The product will use Bluetooth LE for secure onboarding/commissioning of smart-home devices via a smartphone or tablet, while Thread will relay data once the device connects to the network. Thread is designed for low-power, low-bandwidth network applications. It is generally used for battery-operated devices like sensors and door locks or simple mains-powered actuators like smart plugs and light bulbs.
Nordic's low-power advanced multiprotocol SoCs (including the nRF52840 and nRF5340) enable an application, Thread stack (OpenThread), and Bluetooth LE stack (comprising a Zephyr Host and Nordic SoftDevice Controller) to run on the same processor. Moreover, Nordic has integrated Matter with its nRF Connect Software Development Kit (SDK). It includes certified Bluetooth LE and Thread protocol stacks together with Zephyr real-time operating system. This enables, for example, Thread devices built for Apple's HomeKit to run Matter with minimal development efforts.
Notably, developers using Nordic SoCs to provide wireless connectivity for their products will be able to make these devices Matter compatible through over-the-air device firmware updates (OTA-DFUs).
With key companies focused on developing and promoting Matter, the future of smart-home connectivity is about to be transformed.
Read more: Apple releases HomeKit with Thread networking protocol