How the IoT can help create a more sustainable future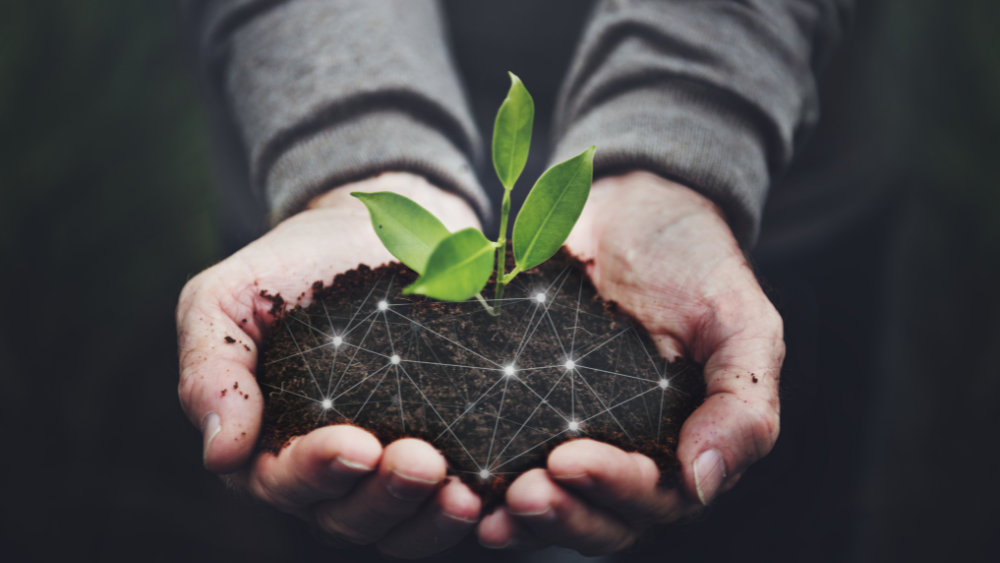 Sustainable manufacturing is essential to preserving the finite natural resources of the planet. While the term has become something of a mantra in recent years, it's now also forming a central pillar of business and economic activity.
Investing in sustainable wireless tech
The IoT will form a key platform for many sustainable initiatives. And although its implementation will have a significant upfront energy cost, the long-term savings will quickly compensate for this. A Transforma Insights and 6GWorld report, Sustainability in New and Emerging Technologies In 2030, found that IoT technology will generate enough savings to pay back the energy cost of its manufacture and deployment and save around eight times the energy it consumes.
The benefits of the data it gathers will also more than justify the IoT's environmental footprint. When combined effectively with, for example, Machine Learning (ML) applications, the IoT will gather large amounts of information to help people and organizations better understand their energy costs and make informed environmental decisions, or even automate them using technology such as smart energy distribution.
Managing e-waste the sustainable way
The heart of the IoT is its digital network. This relies on electronics that, since the 1980s, have expanded more rapidly than most other industries, and this growth rate is showing no signs of slowing down. According to analyst Fortune Business Insights, the silicon chip sector alone will expand from $527 billion in 2021 to $1.3 trillion in 2029.
This rapid growth makes managing electronic waste ("e-waste") one of the most important environmental issues. However, things are moving in the right direction; according to the UN, 20 percent of e-waste is successfully recycled today. The UN has also announced a plan to substantially reduce any waste occurring in the first place through reduction, repair, and recycling.
Developing sustainable solutions
Nordic Semiconductor is helping developers do their bit to create IoT solutions that cut down on the use of finite resources. For example, the Smarter Sustainable World Challenge with Nordic Semiconductor competition—launched in conjunction with hardware education community hackster.io (an Avnet company)—encouraged participants to plan, design, and prototype cutting-edge solutions to reduce humanity's ecological footprint using sensors and wireless connectivity. Participants were provided with the Nordic Thingy:53 multiprotocol prototyping platform to help them fulfill their innovative ideas.
The overall winner, Elijah Maluleke from South Africa, created a smart water tap leakage controller that automatically closes a valve whenever there is an abnormal flow of water through the water tap. When multiplied by millions of water sources, the volume of water saved by this device would have a huge impact. Another entrant, Mateusz Pająk from Poland, used the IoT technology to create a vertical soilless farm built to fight the food storage crisis and achieve maximum yield.
We're excited to announce our latest competition, the Connect for Good: Low Power Sustainability Challenge, in collaboration with Wevolver and contest sponsors Mouser Electronics, Soracom, and Crowd Supply. This competition is now accepting entries until October 12, 2023. We encourage all participants to join and showcase their talents, using the nRF9160 DK.
Monitoring key resources
Nordic's customers are also developing innovative commercial solutions to help other businesses and communities work towards a greener future. One example is China-based MOKO Smart's MK117NB Smart Plug, a Nordic-powered Bluetooth LE/cellular IoT electricity plug that can monitor energy usage and reduce power consumption by remotely controlling load switches.
Another example is Canadian technology firm AquaSensing's Leak Sensor 1.0, a battery-free, self-powered leak detection device that uses a sensor as both its power source and for detecting water leaks. The solution harvests energy from this fluid to power the Nordic nRF52832 SoC that wirelessly connects to a smartphone, where the user can receive alerts of any leaks.
Read more:
Leak detection IoT technology saves homeowners and insurance claims
Building sustainable solutions…
Nordic's customers can use the company's flexible IoT solutions by customizing the balance between the product's duty cycle, throughput, and battery life to suit the application's needs. In doing so, they can lower the energy consumption of their end-products. This is especially beneficial for the planet as Nordic products are used in millions of IoT applications ranging from energy, travel, transport, agriculture, manufacturing, waste handling, smart cities, and more.
Nordic also builds its products to last for many years while ensuring new iterations are backward compatible with previous generations of its products. Software can be continuously upgraded to include new features through over-the-air software updates. These updates make it easy for customers to enhance the performance and lower the energy consumption of products in the field without the need to replace hardware.
…and eliminating batteries
Network equipment provider Cisco suggests that there could be more than 50 billion wireless and cellular IoT sensors in as little as a decade. Many of these will be powered by batteries. Aside from being difficult to replace every time they run out, there is the environmental impact of mining materials such as lithium for battery manufacture and transporting and eventually disposing of the cells.
Nordic has continually lowered the power consumption of its wireless solutions without compromising performance. The modest power consumption of its latest generation of products means that, in certain applications, energy from harvested sources alone can power the product.
Tomorrow's wireless solutions will be even more efficient, dramatically extending the range of applications that can harvest all their energy from the environment. And a new generation of power management ICs (PMICs), customized for energy harvesting devices, will stabilize the variability of harvested-energy sources and play a significant part in freeing IoT products from batteries.
The future of sustainability
Together with clever engineers and environmentally aware consumers, Nordic's IoT solutions can ensure sustainability becomes a part of everything we design, manufacture, use, and eventually sensitively discard. If we embrace wireless technology and all do our part to reduce energy consumption and waste, the future for the planet will be much brighter.