The rise and rise of Bluetooth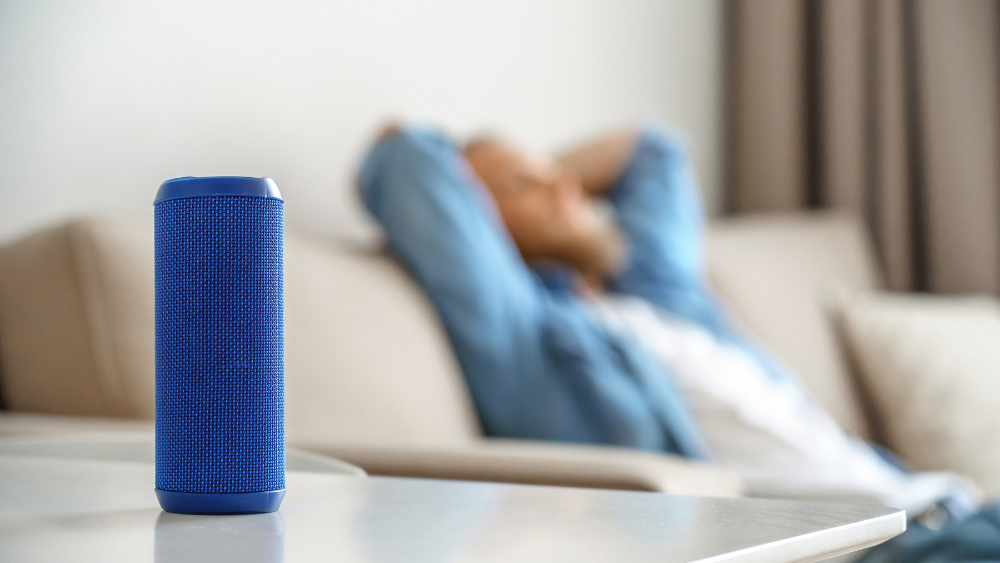 Near ubiquitous wireless tech is making everyday life simpler, safer, and healthier for billions. And as ambitious developers take advantage of evolving technologies, connected devices with smaller form factors will do even more using even less power. But this brave new world hasn't happened overnight.
A pivotable moment in the remarkable rise of wireless innovation can be traced back a quarter of a century to the emergence of Bluetooth – an interoperable protocol that became a standard, accompanied by an open specification for both hardware and software. In its various forms, Bluetooth has powered a significant segment of the connected world ever since.
Changing the game with Bluetooth LE
The release of the original Bluetooth Classic standard drove impressive growth. Still, the introduction in 2010 of a low-energy version, Bluetooth Low Energy (Bluetooth LE), dramatically expanded the technology's range of applications. The development of Bluetooth LE was pushed along by partners, including Nordic Semiconductor – at the time, a company already renowned as a pioneer in ultra-low power, high-performance wireless connectivity.
Bluetooth LE was a game changer because its ultra-low power consumption meant data could be gathered from sensors without requiring frequent battery recharge or replacement. And because handset makers were familiar with the original Bluetooth tech, they rapidly adopted support for the low-power version in their new mobiles.
This was the catalyst for a huge market in "appcessories", wirelessly linked peripheral devices such as fitness bands that were able to leverage the smartphone's computational horsepower. Today's highly-advanced wearables represent just the latest chapter in that story.
Planet Bluetooth expands
The expansion of 'Planet Bluetooth' has been due to both constant enhancements to the Bluetooth Core Specification—the technical name for the document that details how to build Bluetooth devices—and the powerful Bluetooth SoCs with their associated application software that power increasingly sophisticated applications.
For example, the introduction of Bluetooth 5 in mid-2016 added some key capabilities to Bluetooth tech—notably increased range or higher data throughput—which helped improve functionality across a gamut of wireless applications from smart watches to smart agriculture.
The July 2017 release of the Bluetooth mesh 1.0 specification—as the name suggests, a mesh networking technology—provided vital functionality for applications in smart lighting, predictive maintenance, asset tracking, and locationing, among others.
In 2019, a further update to the Bluetooth Specification, Bluetooth 5.1, brought another powerful application of the technology to the fore – Direction Finding, a feature that opens up new possibilities for accurate indoor positioning of both assets and people.
In the lucrative audio market, LE Audio is described as the 'future of wireless sound' and now allows engineers to enhance both the sound quality and power consumption of wireless audio products. The Bluetooth SIG says that in 2022, 1.36 billion Bluetooth audio streaming devices—including headsets, headphones, speakers, and earbuds – were shipped globally. An even more recent development, Auracast broadcast radio, is set to reshape audio sharing.
Bluetooth cements its place in the smart home
Bluetooth is also the wireless tech of choice for commissioning smart home devices. While smart home device manufacturers can select from several low-power wireless protocols, Bluetooth's unique advantage is its interoperability with smartphones and tablets. And with its inclusion in Matter, Bluetooth tech's place in the smart home is now cemented.
Thanks to these applications and many others, Bluetooth chips are used in their billions. And further growth is forecast. According to the Bluetooth Special Interest Group (SIG), 2023 will see the shipment of 5.4 billion Bluetooth devices – a figure expected to climb to 7.6 billion by 2027.
Pioneer becomes leader
Nordic's decision to back the Bluetooth LE open standard—just as it has with cellular IoT, DECT NR+, and Wi-Fi in more recent times—meant ceding much of its hard-won intellectual property (IP) to others. But such a decision proved a masterstroke; Nordic's chip shipments made it the global market leader when the low-power wireless segment exploded.
Today, Nordic's award-winning, high-performance, yet easy to design-in Bluetooth LE solutions are used by the world's leading brands in myriad products from sports and fitness to industrial automation and education.
According to Bluetooth SIG data compiled by DNB Markets, Nordic had a market share of 39 percent of new design certifications in the Bluetooth LE market in 2021. And a total of more than 1,100 new designs were certified in 2022, of which 446 had Nordic inside.
Through successive product introductions, Nordic's chips have continually evolved in performance—primarily based on the use of more advanced semiconductor manufacturing tech, more generous memory, greater processing power, and highly-refined software. Each new generation has allowed developers to push the boundaries of innovation without making major sacrifices in power consumption.
Applications once unimagined
Like the capability of its products, the performance of applications enabled by Nordic's low-power wireless tech continues to improve. Two prominent examples include a high-end health monitoring wearable launched by U.S.-based human performance company WHOOP and China-based OctoNet's Bluetooth positioning gateway, which uses the nRF52833 SoC's direction-finding capabilities to keep track of high-value hospital equipment and the whereabouts of staff in hospitals.
The list of similarly advanced applications employing Nordic-enabled Bluetooth LE wireless connectivity is extensive. And as Bluetooth continues to spread and evolve, engineers using the omnipresent tech will keep coming up with applications once unimagined. The most recent update is Bluetooth 5.4, which includes enhancements that enable connectionless, bidirectional, secure communication with thousands of very low-power end nodes in a star topology network. Such a topology suits applications such as electronic shelf labels.
Bluetooth LE technology has become synonymous with the connected lifestyle across the globe. Whether a dedicated athlete, an intrepid adventurer, a patient with an acute medical condition, or simply a typical consumer in the developed world, we're all citizens of Planet Bluetooth.